Estuarine greetings! Through our weekly update, we inform residents and friends of the San Juan Bay Estuary Watershed communities about events, projects, activities and training opportunities.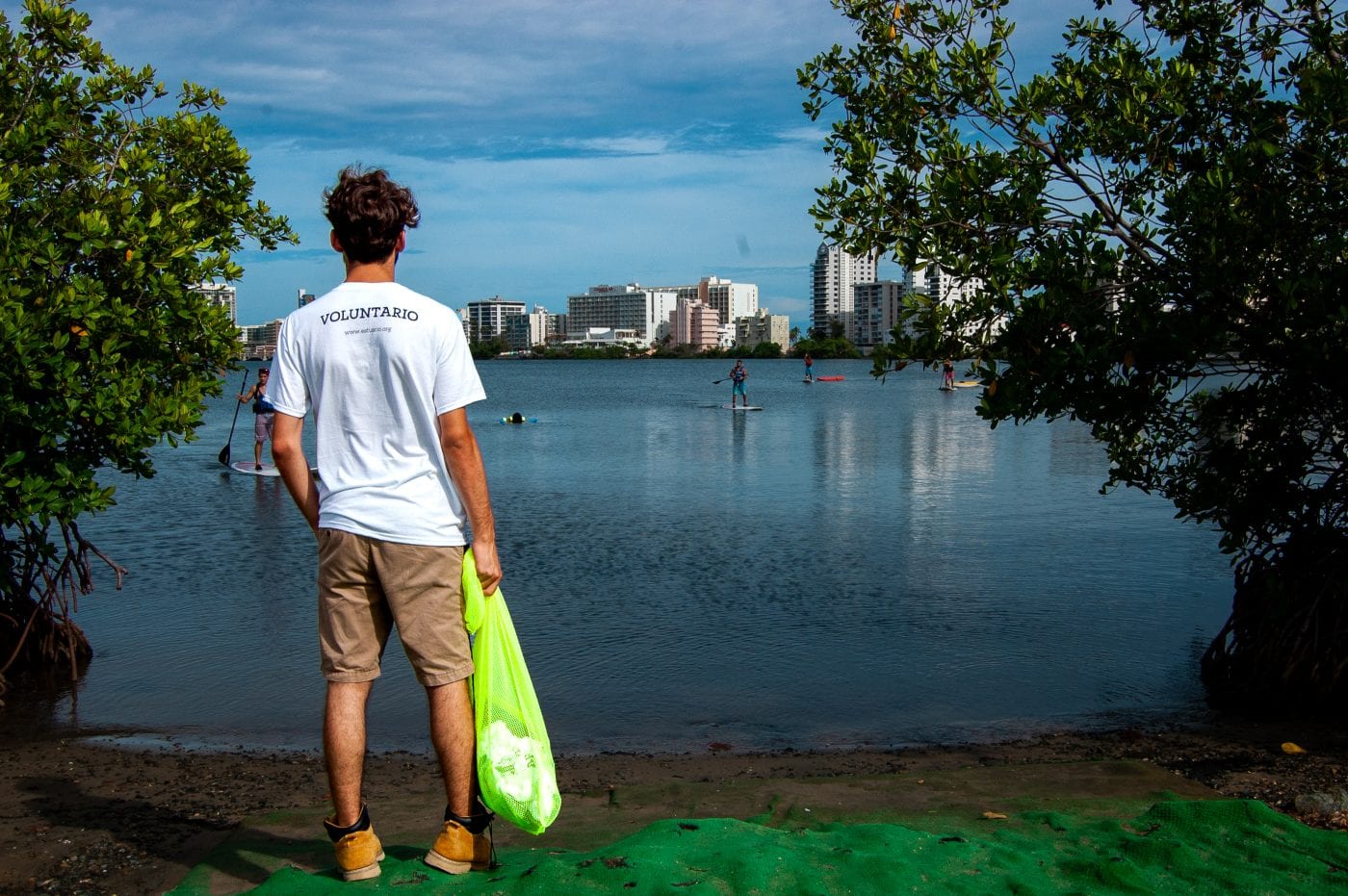 Our beaches belong to everyone, the garbage is yours. Take it with you!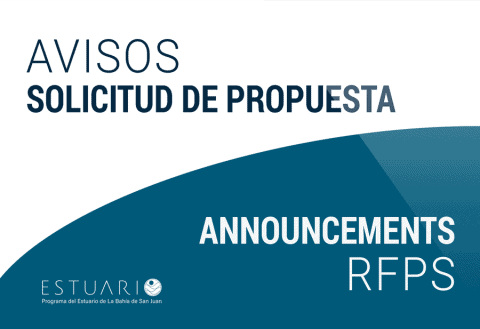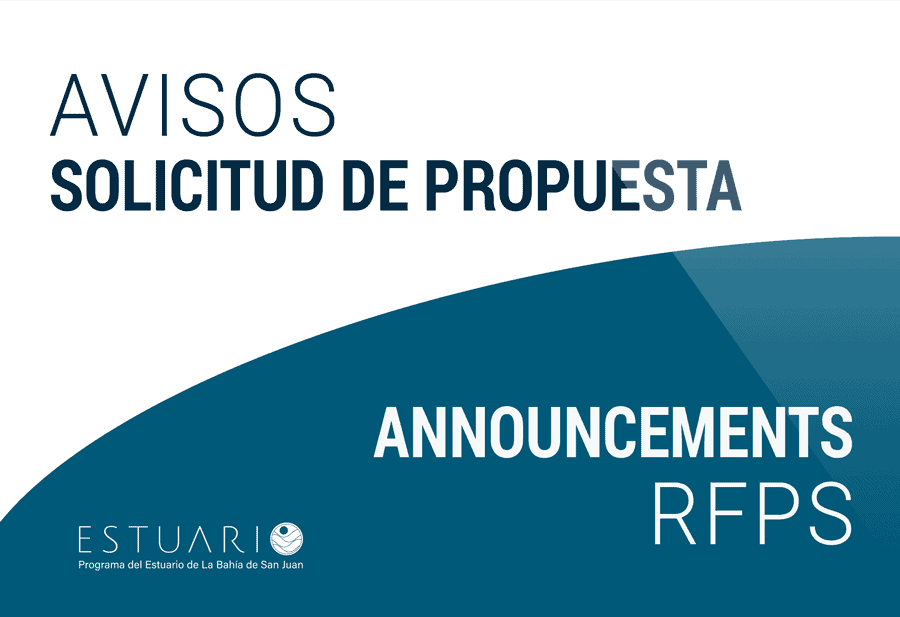 Estuario seeks to hire a facilitator of intersectoral collaboration in the detection and correction of illicit discharges within the San Juan Bay Estuary and its watershed.
STAKEHOLDER AND ENGAGEMENT COORDINATOR
Estuario is seeking qualified applicants for a Stakeholder and Engagement Coordinator to support the Estuario's efforts by ensuring proper and timely preparation, documentation, and follow-up to all stakeholder engagement efforts including meetings, activities, and other events.
PROJECT LEADER – COASTAL RESILIENCE
Estuario is looking to hire a Project Leader for the Citizen Scientists for Coastal Resilience project who will oversee the project, its team, and ensure its goals and objectives are met.
Certification for citizen scientists
Estuario certifies students in grades 9-12 as part of its certification for citizen scientist's coastal resilience module. Through the certification, it is possible to do your Green Contact or community service hours (public or private school).
Here are upcoming events scheduled for high school students: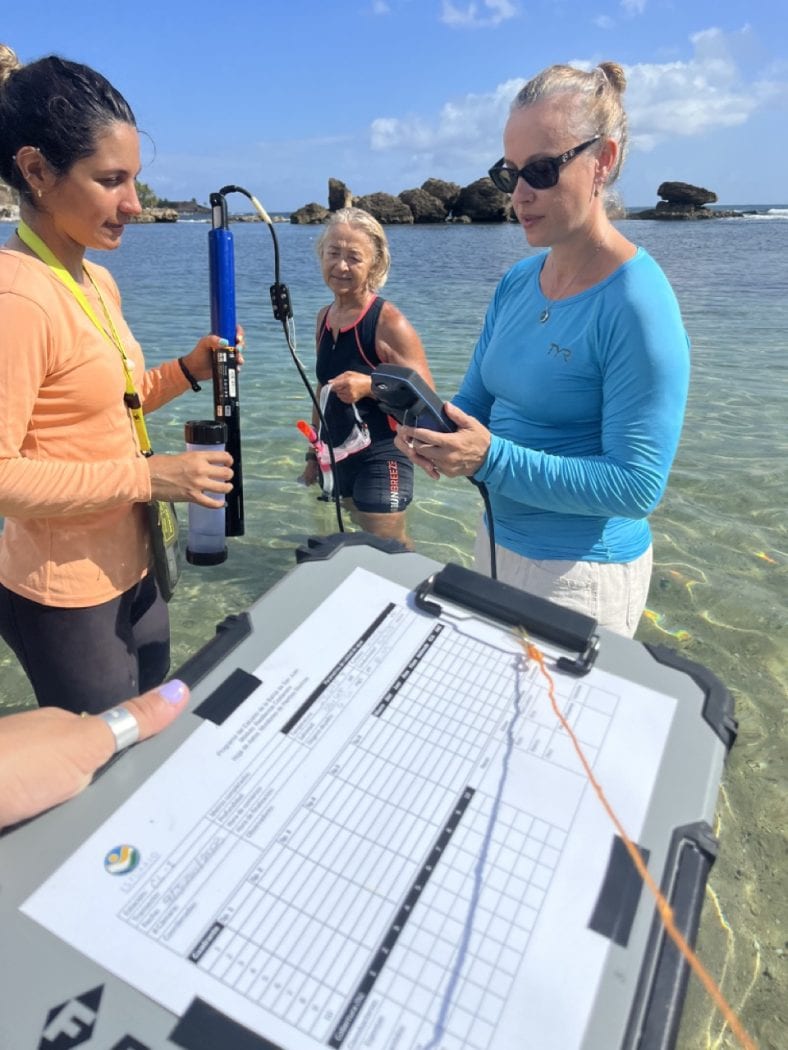 June 27 – Thematic workshop: mangrove restoration – from 7:00 p.m. to 8:00 p.m. through Zoom
July 1 – Field trip: planting and monitoring of mangrove communities – 8:00 a.m. to 12:00 p.m., Condado Lagoon
July 2 – Field Trip: Seagrass Monitoring – 8:00 a.m. to 2:00 p.m., at Condado Lagoon
July 5 – Thematic Workshop: Ecological Assessment of Coral Reefs – 7:00 p.m. to 8:00 p.m., through Zoom
July 8 – Field Trip: Coral Reef Monitoring – 8:00 a.m. to 12:00 p.m., at Condado Lagoon
We have a space available for the following field trip, for the general public:

June 24 – Field trip: characterization of microplastics – 9:00 a.m. to 11:00 a.m., in the San Juan Bay
Family day at Condado Lagoon Natural Estuarine Reserve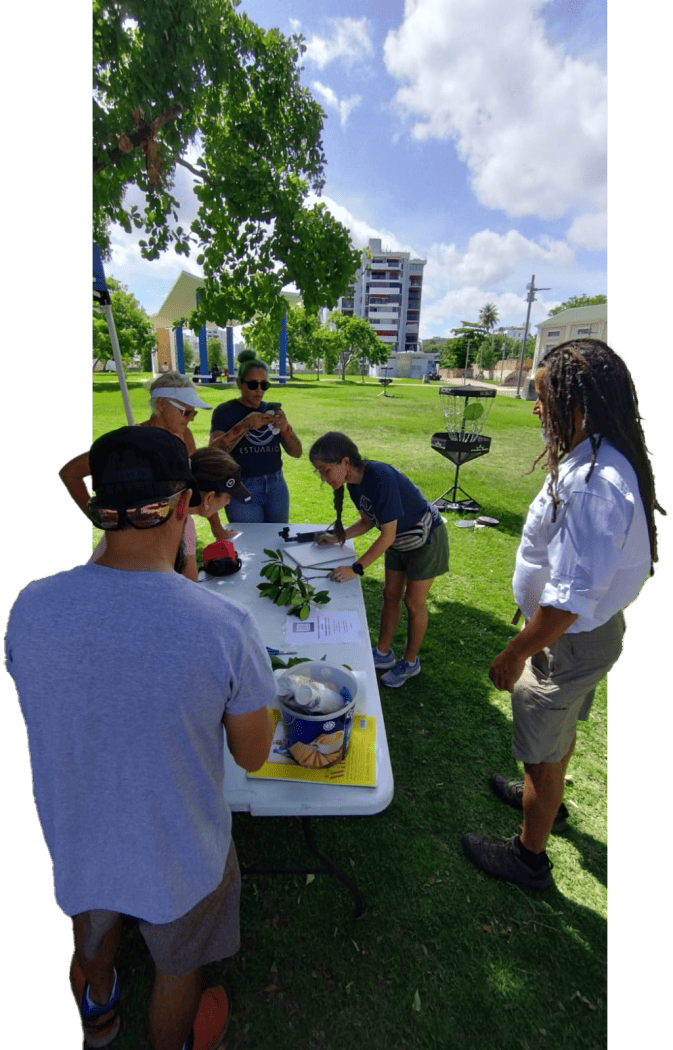 8:30 a.m. – Rope Flow – Don't miss the opportunity to learn this excellent exercise, with a great instructor. Learn about the fluidity of energy in the human body. Bring sports clothes and shoes.
9:00 a.m. – Mural con conciencia– Our resident artist, Angélica Rivera, will begin the creative process of the Mural con conciencia, which will be painted in Jaime Benítez Park. Visit us and learn more about this project!
4:00 p.m. – Yoga classes – Give yourself a moment of relaxation, combined with wellness exercises at the hand of another great instructor. This yoga class will be accessible to beginners. Bring your yoga mat and a towel.
5:00 p.m. – Interpretive Walk – Learn from our experts about the urban pressures facing this ecosystem, what the challenges are in restoration processes and what we can do to help.
6:15 p.m. – Presentation of the campaign Con el estuario convivimos – We will give you an exclusive, big screen view of the audiovisual content that will be part of this campaign, focused on the protection of our estuarine ecosystem.
7:00 p.m. – Cine del Estuario presents: Elvis – ¡After the family day, stay for the screening! It's free of charge.
Condado Lagoon Hike with Ocean Keikis PR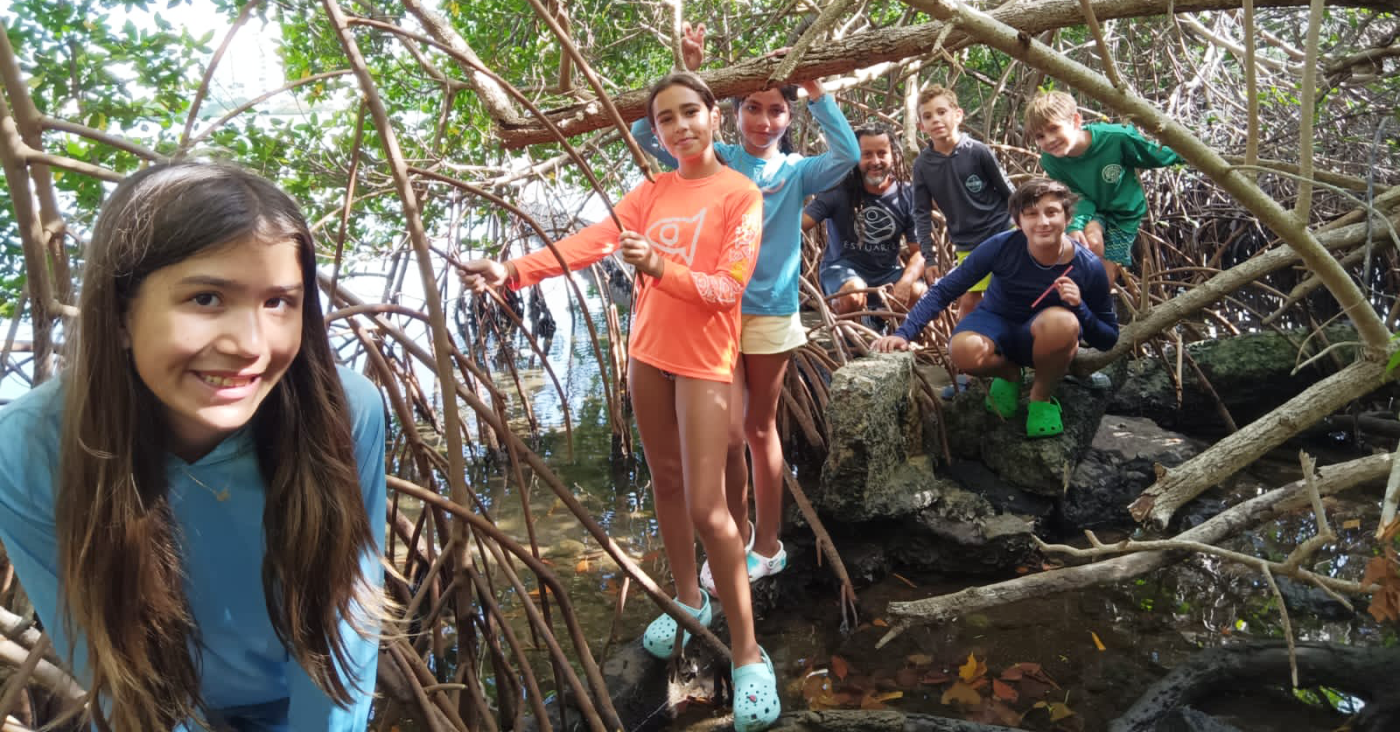 Last Friday, July 16, 2023, we spent a pleasant morning with the young people of Ocean Keikis, with whom we took a walk through the Condado Lagoon Natural Estuarine Reserve.
See photos of the hike, here.
Rose Schnabel. June 18, 2023. En defensa de los ecosistemas estuarinos. Ambiente hoy. El Nuevo Día. pp. 44-45.
Weekly water quality monitoring