Through our weekly update, we share opportunities for collaboration, volunteering, and work—through initiatives and actions programmed for the benefit of the ecosystems and communities of the San Juan Bay estuary. These activities, tips and information are for everyone's benefit.
Starting Saturday, September 17, through Saturday, September 24, 2022, we will be celebrating the National Estuaries Week! We'll soon share through our social networks the activities and events organized as part of this celebration.  
Successful Water Quality Monitoring Day of Puerto Rico 2022!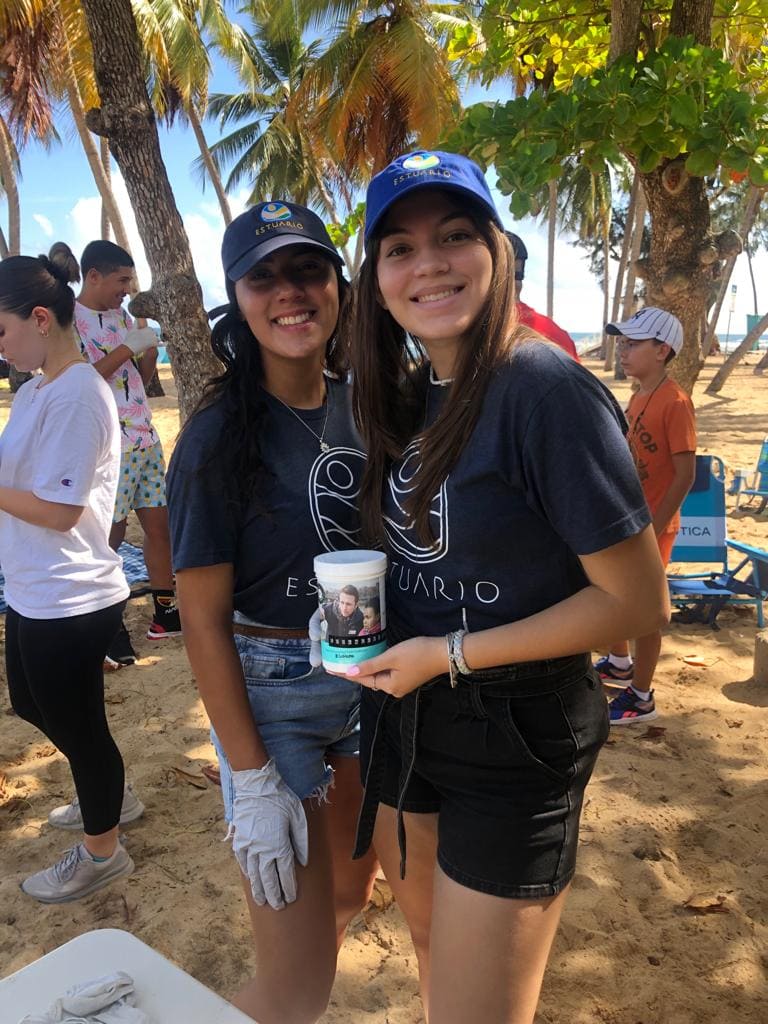 Saturday, August 27, 2022—more than 1,800 participants conducted, documented, and reported water quality monitoring at over 200 points across the Island.
We are immensely grateful to the sponsors of the event: Ford of Puerto Rico and MAPFRE Puerto Rico.
To the collaborators of the Department of Natural and Environmental Resources of Puerto Rico, Sea Grant Puerto Rico, Las Salinas de Cabo Rojo Interpretive Center, Para La Naturaleza, School of Medicine at Ponce Health Sciences University, SurfRider Foundation in Rincón, and the Agricultural Extension Service of the College of Agricultural Sciences of the University of Puerto Rico, Mayagüez Campus—who donated their time, space and resources to facilitate and conduct training workshops for our participants.
To the Municipality of San Juan, Scuba Dogs Society, Vector Control Unit of Puerto Rico and TAIS; who joined in the organization and execution of the inauguration event at Balneario El Escambrón:
THANK YOU!
International Coast Cleanup at Condado Lagoon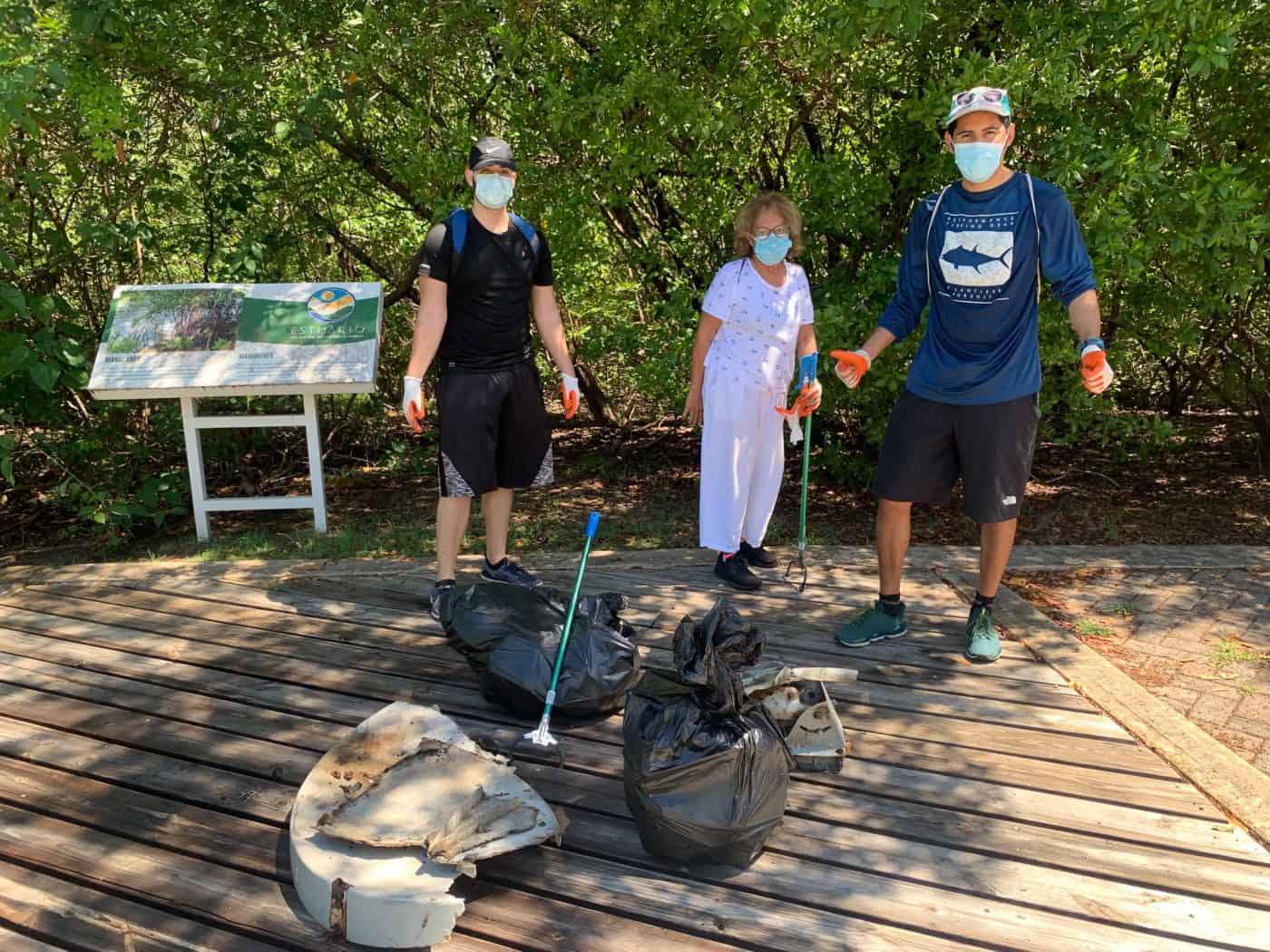 We will be opening estuarine week by supporting the Scuba Dogs Society in the 2022 International Coastal Cleanup, from the Condado Lagoon Natural Estuarine Reserve, from 8AM-12PM. Sign up today, at https://estuario.org/events/.
Cine del Estuario Special Presentation
In a special function, as part of the celebration of National Estuaries Week, we will be presenting the Puerto Rican production, Serán las dueñas de la tierra; on September 18, from 7 PM-9PM at the Jaime Benítez Park of the Condado Lagoon Natural Estuarine Reserve. As always, this event will be free of charge. See you there!
Certification for Citizen Scientists: Get Certified in a Day—Coastal Resilience Module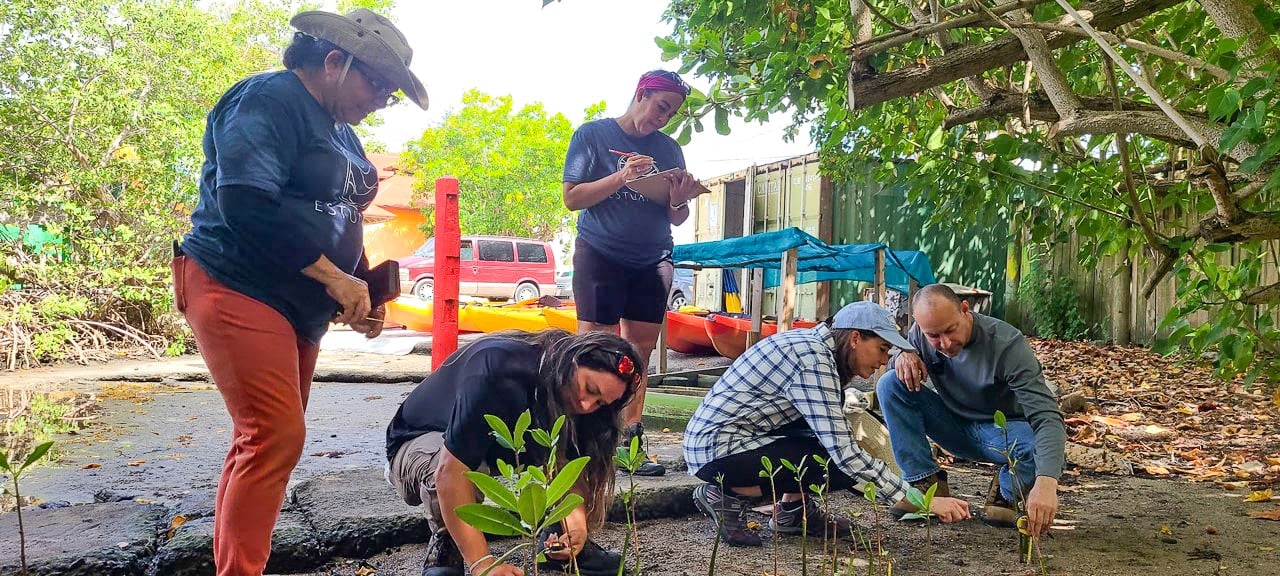 Become certified as a citizen scientist in one day. Estuario invites you to the event, Coastal Ecosystems: Ecological Restoration for Sand Dunes; Saturday, September 17, from 8:00am-2:00pm, at the Balneario de Carolina.
The event will feature the introductory workshop: Introduction to Coastal Tropical Ecosystems; and the elective workshop: Ecological Restoration in Sand Dunes. In the afternoon, we will perform the field trips: water quality, dune restoration, planting, and monitoring of coastal vegetation in sand dunes. At the end of the event, you will meet all the necessary requirements to obtain your certification.
Job/Contract Announcements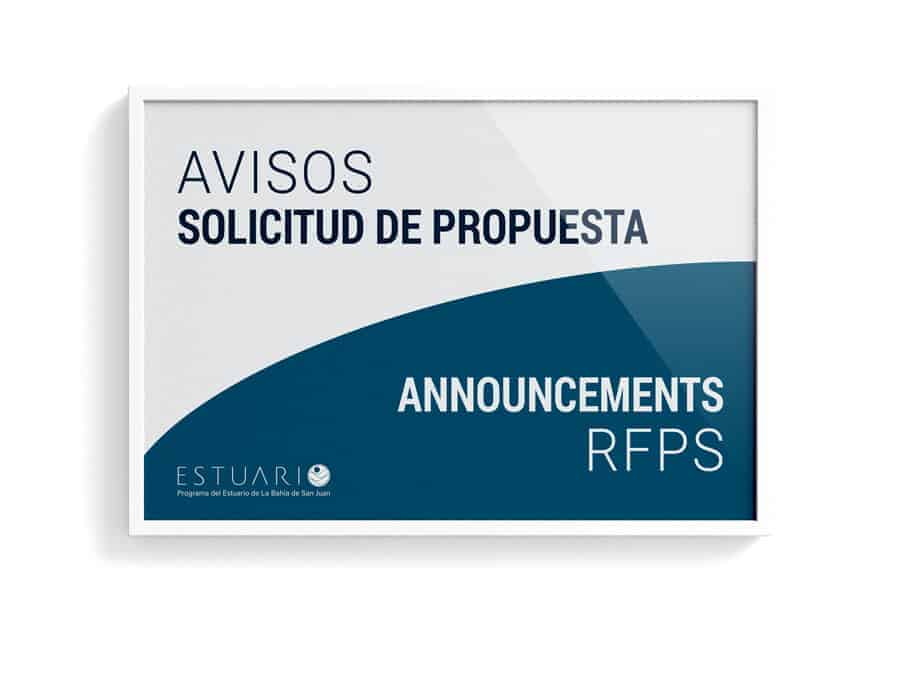 Estuario seeks to expand its team with the following employment positions:
In addition, we have the following contracts available:
Weekly Water Quality Monitoring
Evaluation conducted on Thursday, September 8, 2022.  We have red flag for the Condado Lagoon Natural Estuarine Reserve and other areas that did not meet the quality standard—we recommend avoiding these areas and being on the lookout for precipitation events.
Message from your Virtual Community Hub
This 2022 hurricane season, Estuario encourages you to download the Community Hurricane Preparedness Guide and apply its recommendations. The strength and resilience of your community starts at home. In this month of June, we continue to urge communities to recognize natural risks and stay informed.
Take advantage of our informative platform, the Virtual Community Hub, where you will find vital information to prepare your family and community. 
We remind you that to learn about our Hazard Mitigation Program and identify the risks, conditions and community assets available in your community:  https://estuario.org/hazard-mitigation/
The actions for the restoration and management of bodies of water within the San Juan Bay Estuary Watershed are possible thanks to the public. Donations to the San Juan Bay Estuary Program are deductible from Puerto Rico and US tax returns.
For more info, go to https://estuario.org/donate/.
Follow us on social media, where we share information on activities which will contribute to your knowledge and personal and professional development. If you have any doubts or questions, please contact us through [email protected].
Register as a volunteer, HERE.