Water Quality Monitoring Day of Puerto Rico Update
On September 20, 2020 Estuario concluded the
Water Quality Monitoring of Puerto Rico
event procedures for water sampling and data submission. Over 300 people participated, sampling water from over 125 stations throughout the Island.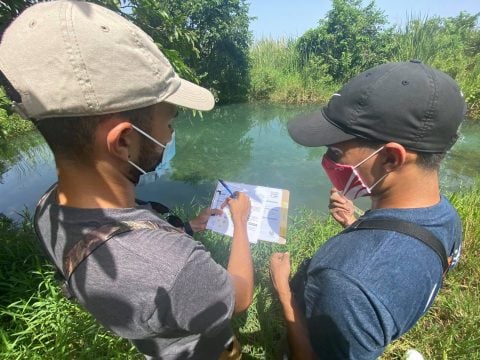 Weekly Water Quality Monitoring
Here are the results for this week's Water Quality Monitoring, performed Thursday, September 24 2020. Published every Friday at 3PM through our Facebook Page.
Listen to the New Episode of Estuario Profundo
In Estuario Profundo's new episode, Millie Gil interviews the Conservation Trust of Puerto Rico's Executive Director, Fernando Lloveras San Miguel.
Estuario's podcasts are available in all major platforms and: https://estuario.org/podcast
Initiative to Improve Solid Waste Management in Loíza Street
This week, as part of the initiative Que No Toque el Piso Ni Llegue al Agua, Estuario took water samples from Loíza Street's storm sewer system. 
The Project looks to reduce waste and pollutants (both solid and liquid) from reaching nearby water bodies. These efforts include an information campaign for the reduction, reusing and recycling of solid waste and used cooking oil, through street art expression, production of informative videos, online education campaigns, and the installation and distribution of used oil management infrastructure.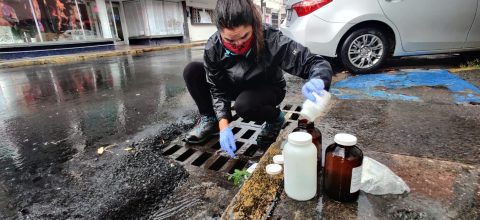 Publications
Estuario continues sharing the benefits of implementing Green Infrastructure in urban environments. Rain collection systems allow for a more effective management of our water resources, thus helping mitigate droughts and their effects, which have increased in frequency and severity due to climate change. 
This week Estuario celebrated Estuaries Week, highlighting the importance of the National Estuary Program's work towards the restoration and protection of our water bodies. See the actions Estuario performs to achieve its goals, HERE.