Through our weekly update, we share opportunities for collaboration, volunteering, and work—through initiatives and actions programmed for the benefit of the ecosystems and communities of the San Juan Bay estuary. These activities, tips and information are for everyone's benefit. 
Last Saturday, August 27, 2022, the largest participatory science event of the Island was held—the Water Quality Monitoring Day of Puerto Rico. It was spectacular! More than 200 monitoring stations were reported, with over 1,500 participants across the island, and a stellar group of collaborators and sponsors. Look for our next Weekly Update, where we will share more details and photos. If you couldn't participate, get ready for next year! 
Certification for Citizen Scientists
Become certified as a citizen scientist in one day. Estuario invites you to the event, Coastal ecosystems: mangroves and sand dunes; Saturday, September 3, from 8:30am-3:30pm.
This event will include the introductory workshop to coastal tropical ecosystems, elective workshop focused on mangroves and sand dunes, and the planting and monitoring of red mangroves. There will be refreshments. This event is face-to-face. Limited spaces. Free of charge. Sign up today!
Cine del Estuario presents Bad Guys; tomorrow, Saturday, September 3, 2022, at 7PM in the Jaime Benítez Park of the Condado Lagoon Natural Estuarine Reserve. This event is free of charge. Bring your blanket or chair. See you there!
Anuncios de empleo/contrato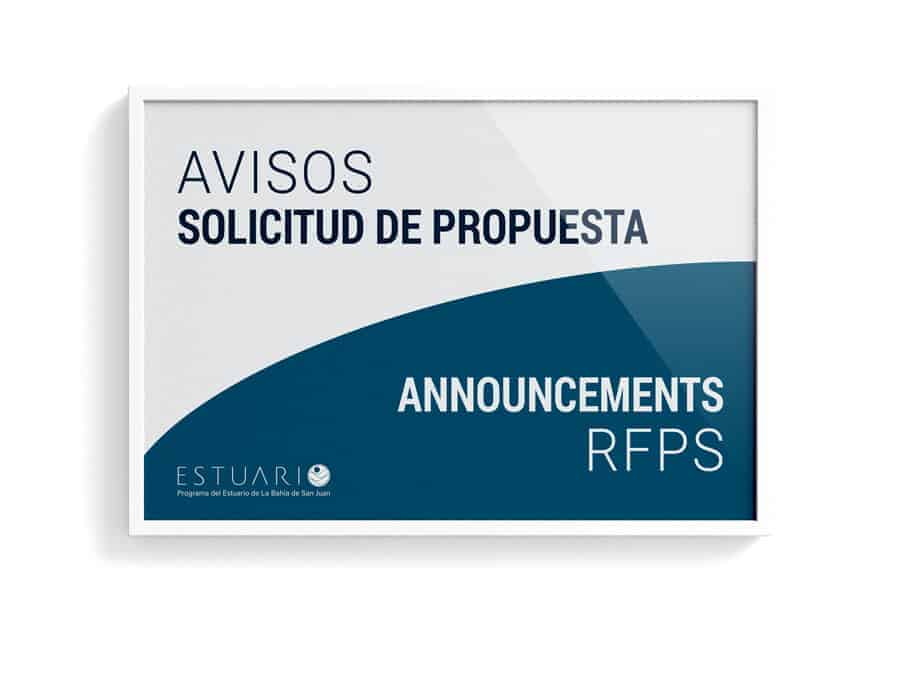 Estuario seeks to expand its team with the following employment positions:
In addition, we have the following contracts available:
Gallery—Monthly Water Quality Monitoring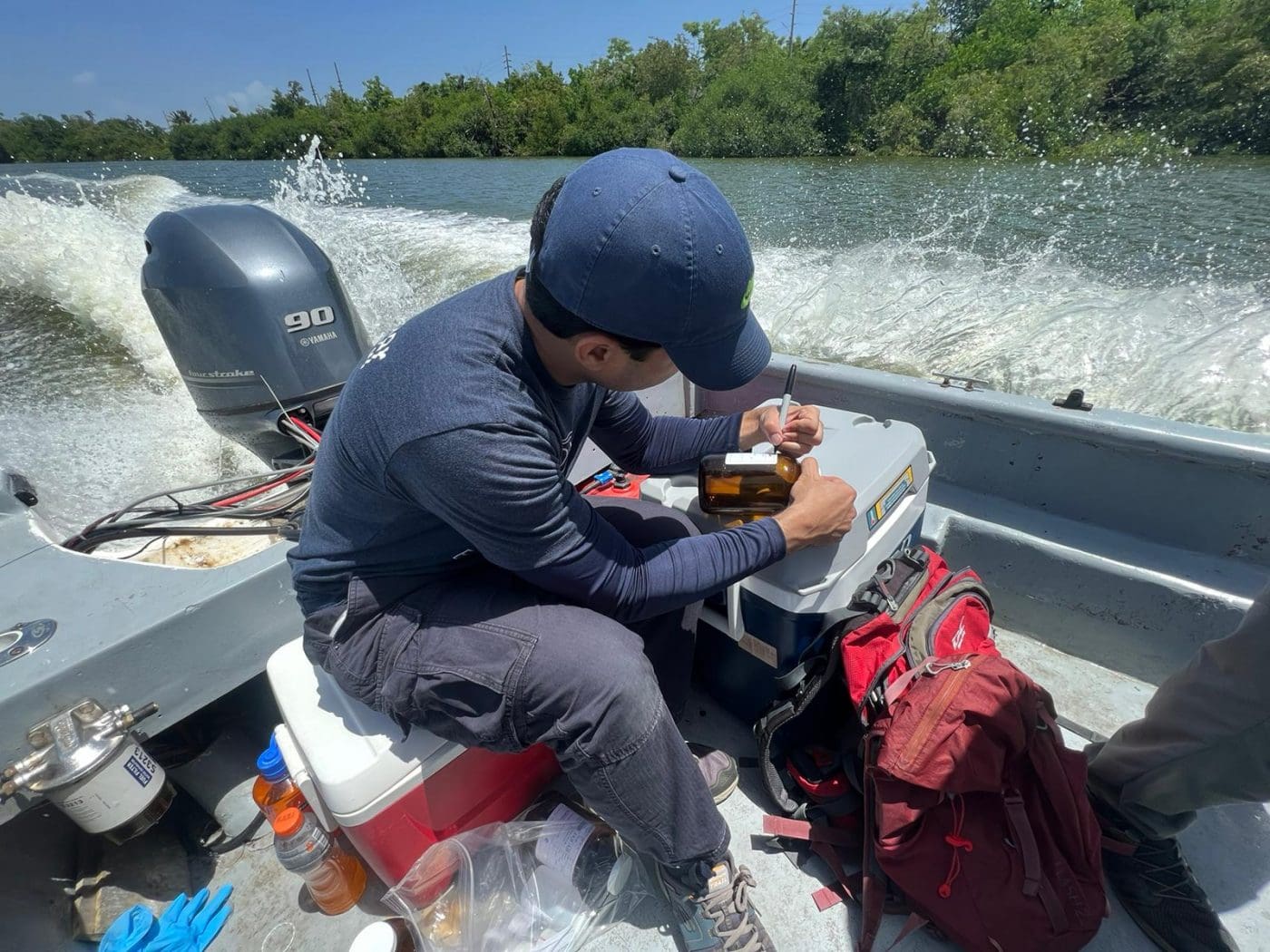 During the last week of August 2022, the monthly water monitoring of the main bodies of water in the San Juan Bay estuary watershed was conducted. Thanks to the volunteers who accompanied us! Their commitment makes a big difference.
Last Saturday, August 27, the Water Quality Monitoring Day was held in Puerto Rico. The Water Community Network participated in the event, culminating it with a meeting on the banks of the Piedras River in Jardines Metropolitanos, together with the community group Guarda Ríos, and the participation of CAUCE, Las Curias, Por las Aguas and UPR Bayamón. During the meeting, a tour of the ecological corridor created by Guarda Ríos on the riverbank was carried out, with the planting of more than 50 types of native trees.
Weekly Water Quality Monitoring
Evaluation conducted on Thursday, September 1, 2022.  We have a green flag in the Condado Lagoon Natural Estuarine Reserve. There are two areas on our coast that do not meet the quality standard—we recommend avoiding contact in these areas and being attentive to precipitation events.
Message from your Virtual Community Hub
This 2022 hurricane season, Estuario encourages you to download the Community Hurricane Preparedness Guide and apply its recommendations. The strength and resilience of your community starts at home. In this month of June, we continue to urge communities to recognize natural risks and stay informed.
Take advantage of our informative platform, the Virtual Community Hub, where you will find vital information to prepare your family and community. 
We remind you that to learn about our Hazard Mitigation Program and identify the risks, conditions and community assets available in your community:  https://estuario.org/hazard-mitigation/
The actions for the restoration and management of bodies of water within the San Juan Bay Estuary Watershed are possible thanks to the public. Donations to the San Juan Bay Estuary Program are deductible from Puerto Rico and US tax returns.
For more info, go to https://estuario.org/donate/.
Follow us on social media, where we share information on activities which will contribute to your knowledge and personal and professional development. If you have any doubts or questions, please contact us through [email protected].
Register as a volunteer, HERE.