Every week we share collaboration, volunteering and work opportunities through programmed actions and initiatives in benefit of the communities and ecosystems of the San Juan Bay Estuary Watershed. These activities, recommendations and information are for everyone's benefit. 
Amigos de la Laguna Meeting
The community group Friends of the Lagoon will meet to discuss conservation actions of the Condado Lagoon Estuarine Reserve, on Wednesday, March 23, 2022, at 6PM. This group includes neighbors from all communities surrounding the Lagoon, as well as citizens who enjoy this ecological resource. 
Participatory Bird Census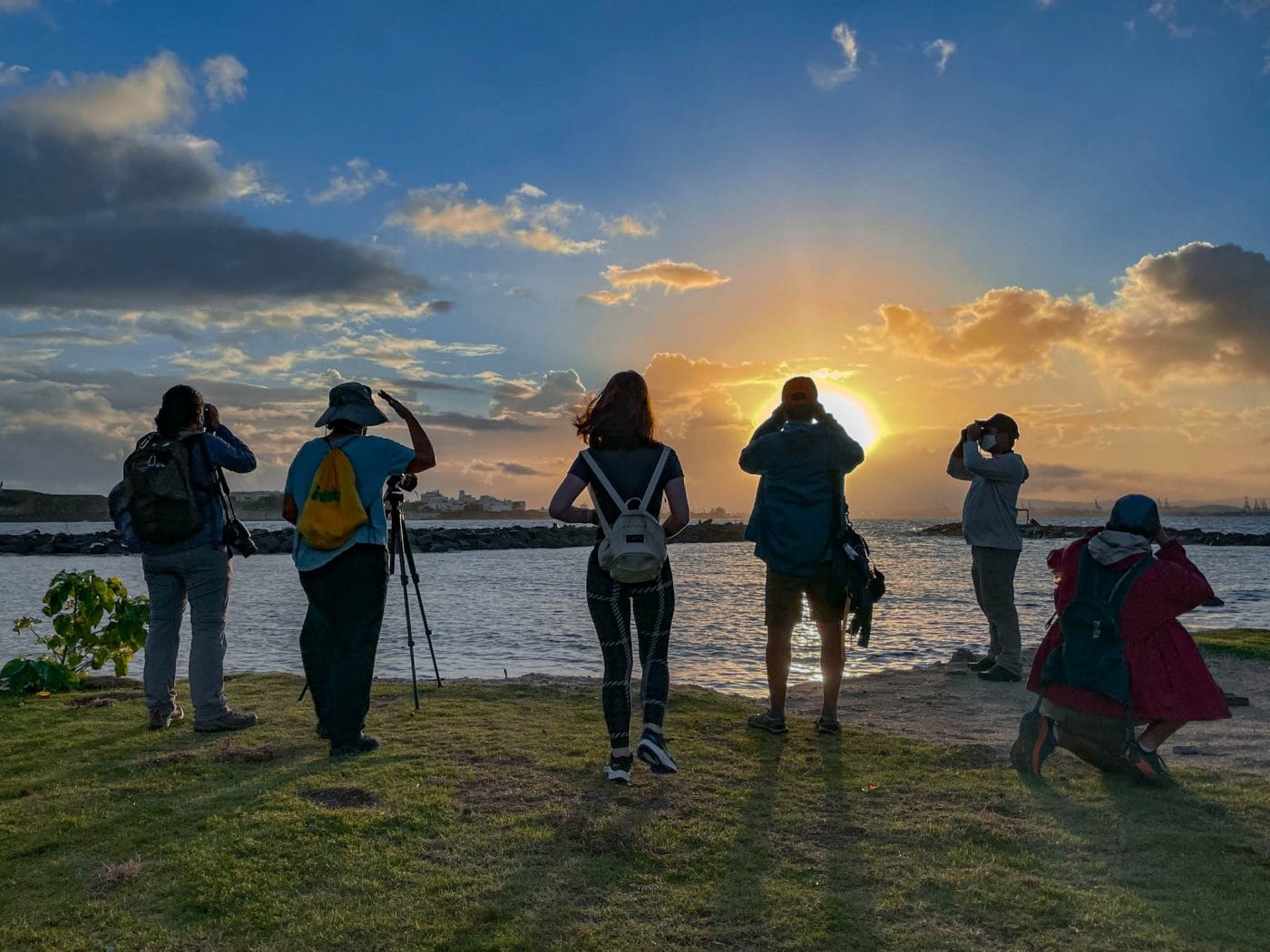 To all our citizen scientists: Join us for the Estuarine Participatory Bird Census at Parque Central de San Juan, on Wednesday, March 23, 2022, at 7AM. Spaces are limited. Separate yours in: estuario.org/eventos/. Tune in to our social networks and Weekly Update for upcoming dates. Remember to bring binoculars (if owned), closed shoes, comfortable clothes, and sun and rain protection. See you there!
Community Cinema in El Caño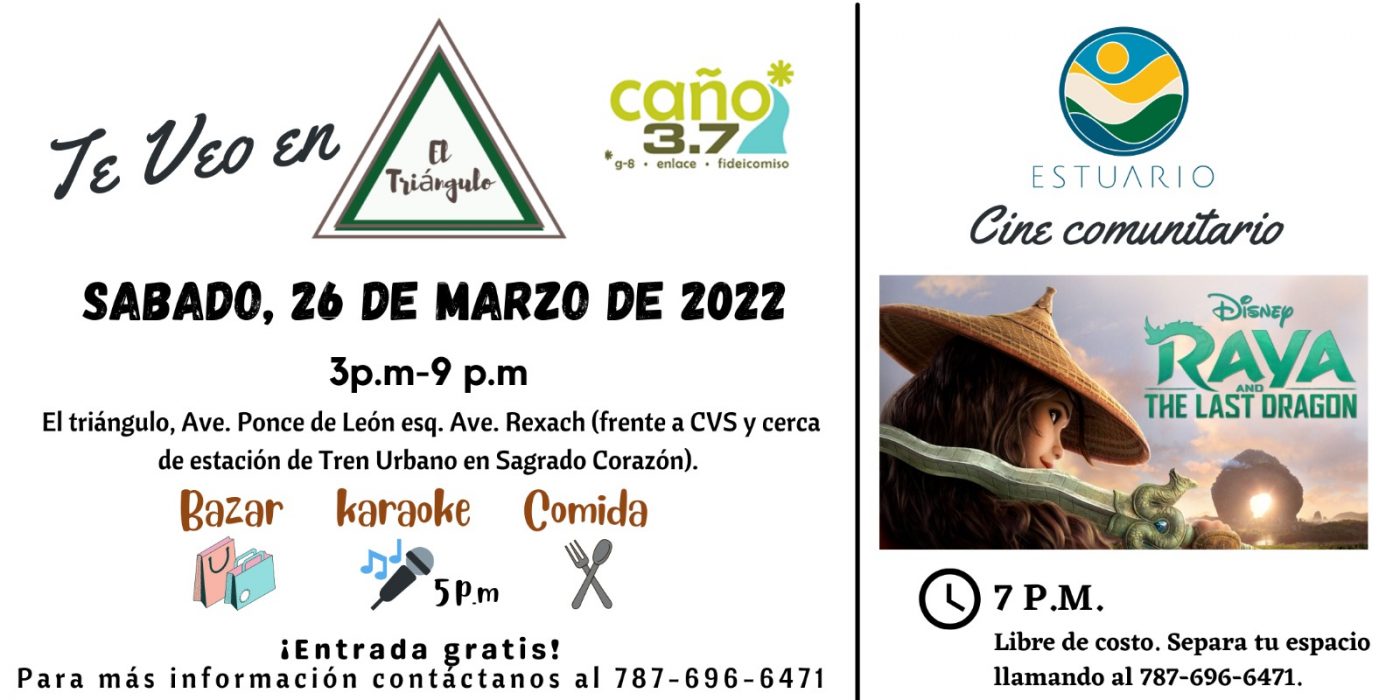 Enjoy a family evening with a Community Cinema function in Caño Martín Peña, presenting Raya and The Last Dragon; on Saturday, March 26, 2022, at 7PM at El Triángulo, Ave. Ponce de León, esq. Ave. Rexach (in front of CVS and near the Tren Urbano Sagrado Corazón station). This event is free of charge.
Participation Opportunity: Short Film Festival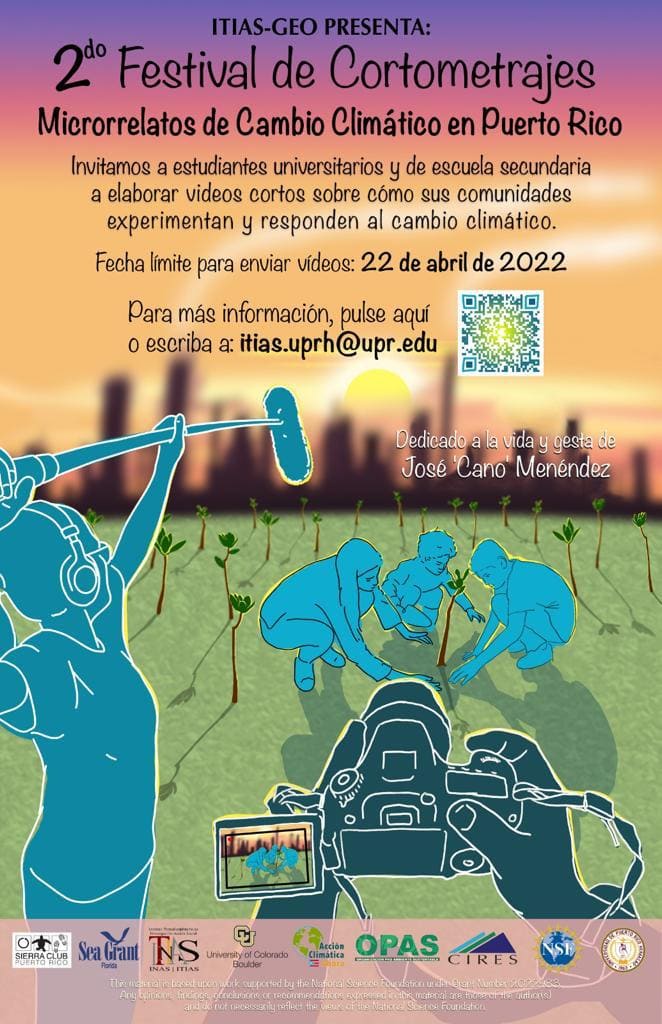 The Transdisciplinary Institute for Social Action Research (ITIAS), at the University of Puerto Rico in Humacao, invites university and high school students to participate in the Short Film Festival: Microrrelatos de Cambio Climático en Puerto Rico (Micro-Stories of Climate Change in Puerto Rico). The deadline to submit your short film is April 22, 2022. For more information, please contact: [email protected] or click here.
Estuarine Meetings in Resilient Hubs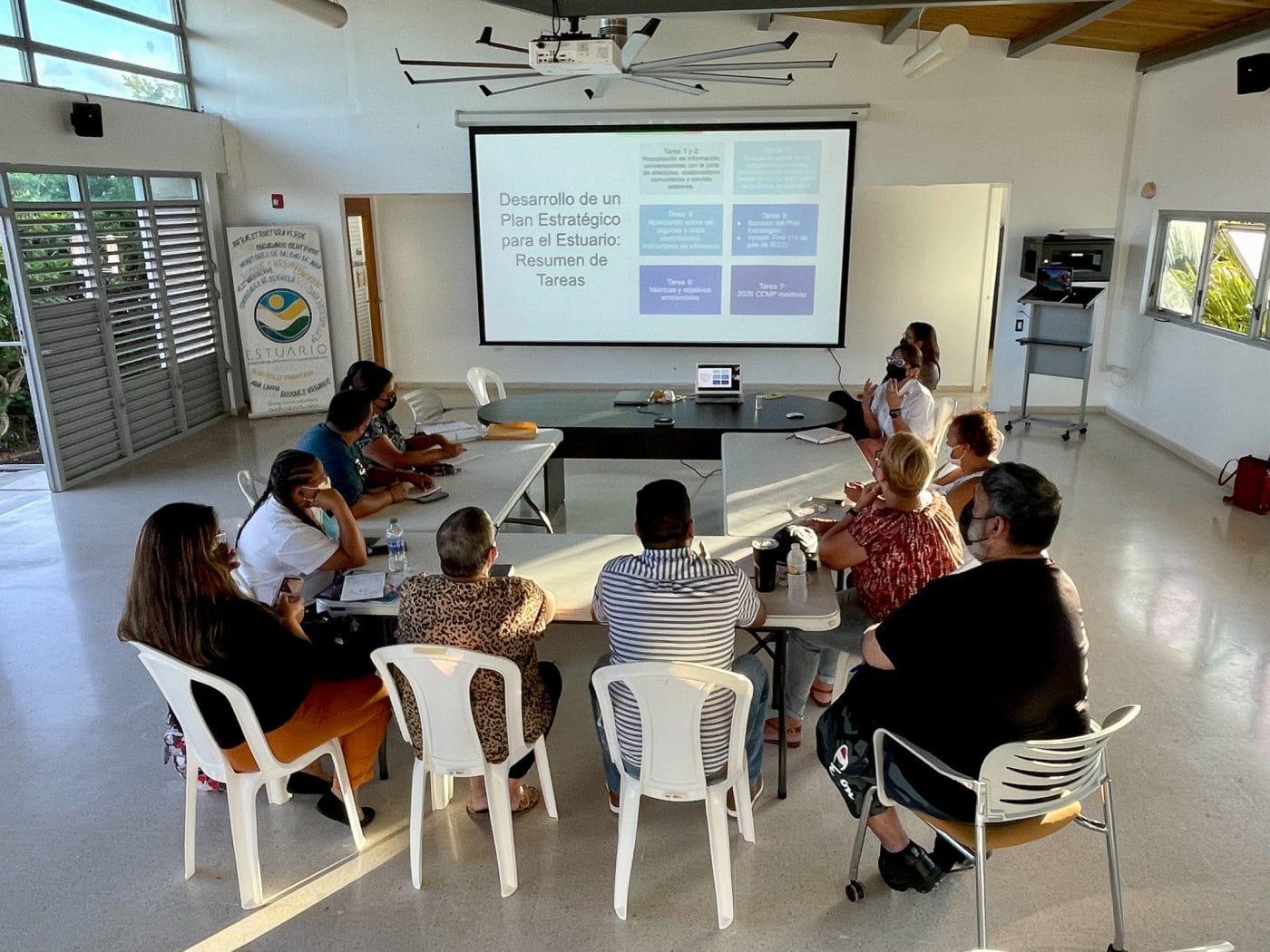 This past week we successfully held the Community Meetings for the Creation of Collaborative Strategies in the estuarine Resilient Centers located throughout the basin. We thank all the citizens who attended and established dialogue in these meetings.
Weekly Water Quality Monitoring
Support Us with Your Refund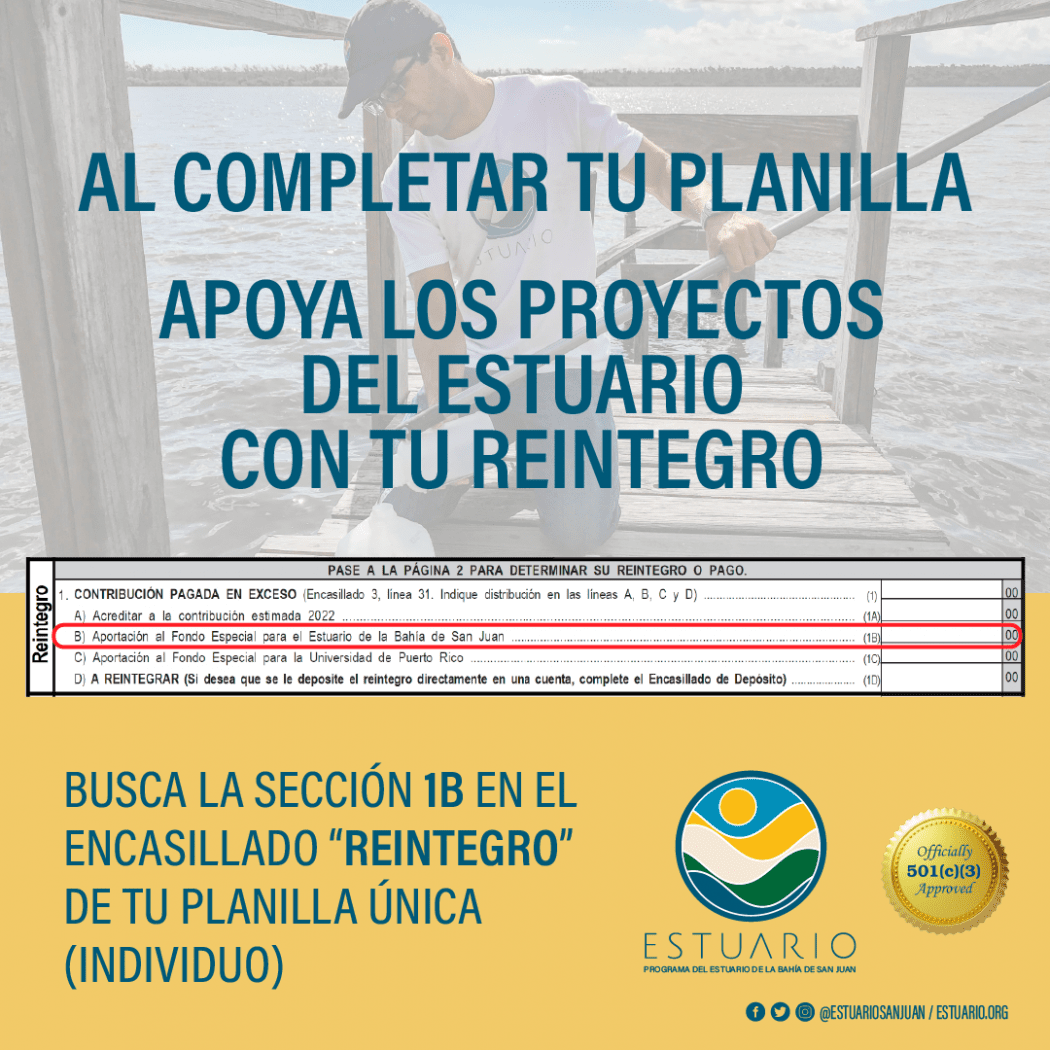 Contribute to our watershed restoration and management activities with your Individual Income Tax Return refund. Look for the option "Contribution to the San Juan Bay Estuary Special Fund," located in line 1B of the "Refund" box of your form. Read more here.
The actions for the restoration and management of bodies of water within the San Juan Bay Estuary Watershed are possible thanks to the public. Donations to the San Juan Bay Estuary Program are deductible from Puerto Rico and US tax returns.
For more info, go to https://estuario.org/donate/.
Follow us on social media, where we share information on activities which will contribute to your knowledge and personal and professional development. If you have any doubts or questions, please contact us through [email protected].
Register as a volunteer, HERE.