Estuarine Citizen Science Workshops 
The Citizen Science Workshop titled From Solid Waste to Microplastics: Legislations and Opportunities took place on Wednesday July 22 2020, through Zoom. It was led by Estuario's Stakeholder & Aquatic Debris Projects Coordinator Cristina Ramírez, and Engineers Hanna Rodriguez and Laura E. Lugo, both members of the Solid Waste Association of North America (SWANA) Caribbean & Puerto Rico Chapter. The panel discussed politics and concepts on solid waste management, the role of entities and individuals in their development, and actions you can take to protect natural resources. A total of 118 people participated. 
Follow us on social media for future Citizen Science Workshop announcements.
On Wednesday July 29 2020, the fourth training workshop for the Water Quality Monitoring Day of Puerto Rico will take place, in virtual form through Zoom. You can register to participate here: https://estuario.org/diademonitoreo
Listen to the latest episode of Estuario Profundo
In the third episode of Estuario Profundo journalist Millie Gil interviews Biologist and Estuario's Scientific Director Jorge Bauzá. Published on Monday, July 20 2020. Subscribe through your favorite podcasts app or listen to it here: https://estuario.org/podcasts/
Estuario continues educating the public about the importance of protecting our estuarine water bodies. Aligning with the "Plastic Free July" campaign originated in Australia, we present ways to reduce the impact of plastics to our environment. Remember every action counts and that together we can make a difference.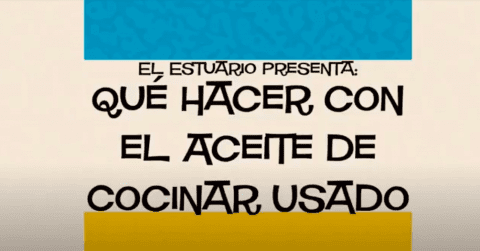 Weekly Water Quality Monitoring
Here are this week's results. Data is published each Friday, at 3PM through our Facebook Page.