More allies join solid waste management project in Calle Loíza 
On Wednesday, February 3 2021, Estuario visited the restaurant Piso Viejo in Calle Loíza, to deliver the commemorative plate to participants of the project Que no toque el piso ni llegue al agua. We now have 16 allies! 
We recognize and appreciate the administration's commitment with our Island's environmental health, as well as the continuous support from longtime collaborators, the Segarra Boerman & Sons Foundation. 
Learn about the all participating businesses and look at our photo gallery HERE.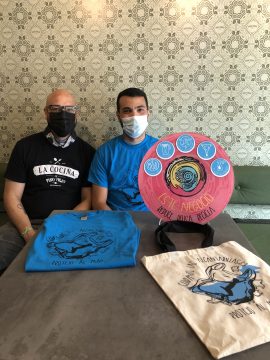 New Edition of Estuario Cinema
On Saturday, February 6, 2021 Estuario broadcasted the first Estuario Cinema showing of 2021, through a Facebook Video Premiere to ensure the public's safety in the ongoing COVID-19 pandemic. The broadcast featured a compendium of environmental-themed short documentaries, produced by students of the Sagrado Corazón University's School of Communications. These shorts were made possible thanks to the University's Citizen Outreach Center collaboration with several environmental agencies, including Estuario.
The video peaked at 18 viewers during its live run.
Estuarine Scout earns Sustainability Merit Badge
We congratulate Scout Ricardo Sánchez, from Puerto Nuevo's Troop 685, who satisfactorily completed his final review and evaluation for the Estuario-offered Sustainability Merit Badge on Thursday, February 4, 2021. 
Ricardo aims for a more sustainable Puerto Rico. He represents the nature conservation values we should all aspire to. Congrats!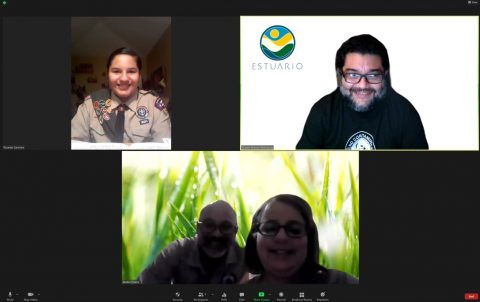 Weekly Water Quality Monitoring
Here are this week's results, performed Thursday, February 4, 2021. Published each Friday through our Facebook Page.
Celebrating Wetlands Day with Bird Census
Estuario participated in an aquatic bird census as part of celebrations for Wetlands Day, on Tuesday, February 2 2021. 
The census was performed throughout San Juan Bay Estuary wetlands near Los Corozos lagoon, San Jose lagoon, Suarez Channel and Torrecilla lagoon. These ecosystems harbor great diversity of aquatic birds and other species. 
We continue performing bird census in the SJBE ecosystems in a limited fashion. We hope to be able to summon our volunteers and citizen scientists soon. 
Check out the photo gallery HERE.
Request for Proposal: Boat Travel Services
Estuario requests proposals for travel services through the San Juan Bay and connected water bodies. Proposal must be submitted by Friday, February 12, 2021. More info: https://estuario.org/rfp-20210204/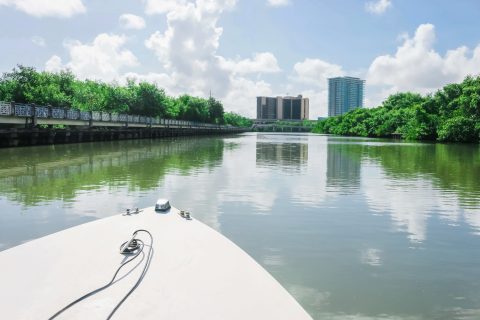 Join the Water Community Network
Since its beginnings, participating neighbors and leaders for the Network have proven instrumental in the execution of restoration projects, as well as the formation of resilient communities within the San Juan Bay Estuary Watershed. 
You are key to this endeavor. Join the Water Community Network and partake in personal and professional growth opportunities with activities focused in the health, economic and environmental betterment of communities. Check out the projects that will take place through 2021 and register HERE.
Follow us on social media for information on activities and capacity building opportunities. If you have any questions, feel free to write to [email protected].

The San Juan Bay Estuary Watershed's water quality management and restoration actions are possible thanks to our public. Donations to the San Juan Bay Estuary Program are deductible in Federal and Local tax returns. 
For more information and to make a donation, click here: https://estuario.org/donate/