The time has come! Don't miss the activities programmed to benefit awareness and call to action to protect the ecosystems of the San Juan Bay estuary. Click here to see the calendar.
Family day at Condado Lagoon Natural Estuarine Reserve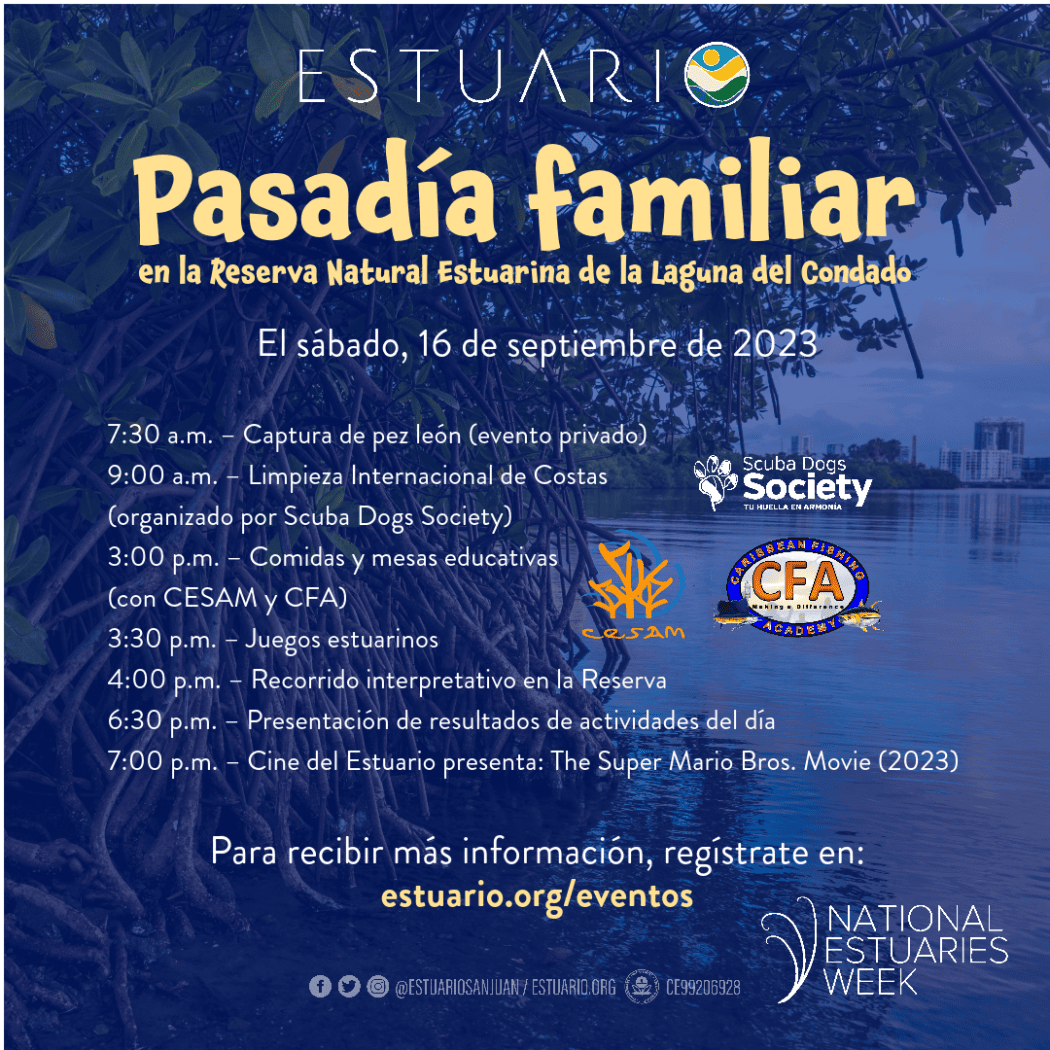 We will be opening National Estuaries Week with a family day at the Condado Lagoon Natural Estuarine Reserve (RNELC). We will have food concessionaires and educational tables together with the Student Chapter of the Marine Environment Society of the University of Puerto Rico (CESAM) and the Caribbean Fishing Academy (CFA), estuarine games, an interpretive tour, and Cine del Estuario, among other activities.
International coastal clean-up at RNELC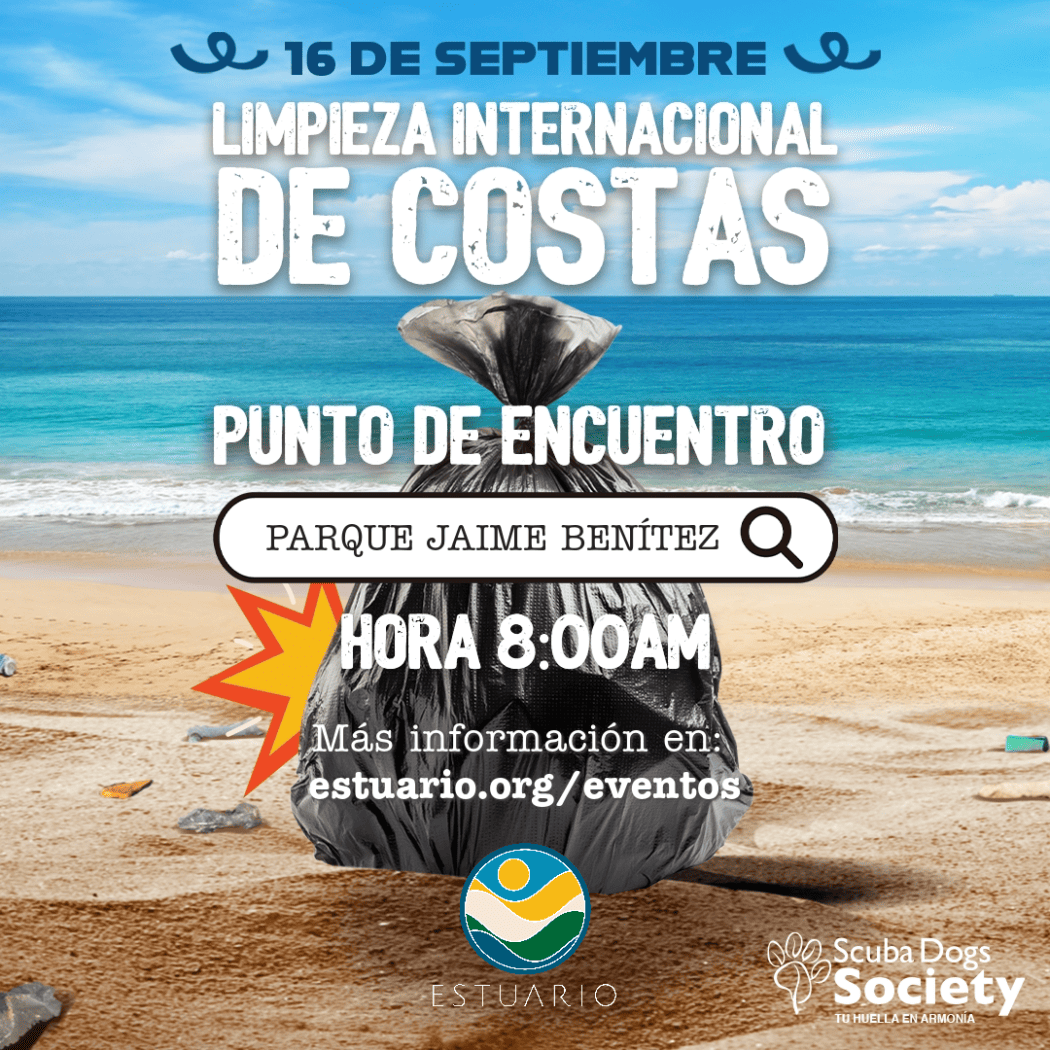 Join Estuario and the Scuba Dogs Society at the 2023 International Coastal Cleanup, tomorrow, Saturday, September 16, from 8:00 a.m. to 12:00 p.m. at the Condado Lagoon Natural Estuarine Reserve. Scuba Dogs Society will certify green/community hours (4 hours) to participants.
Workshop for interpreters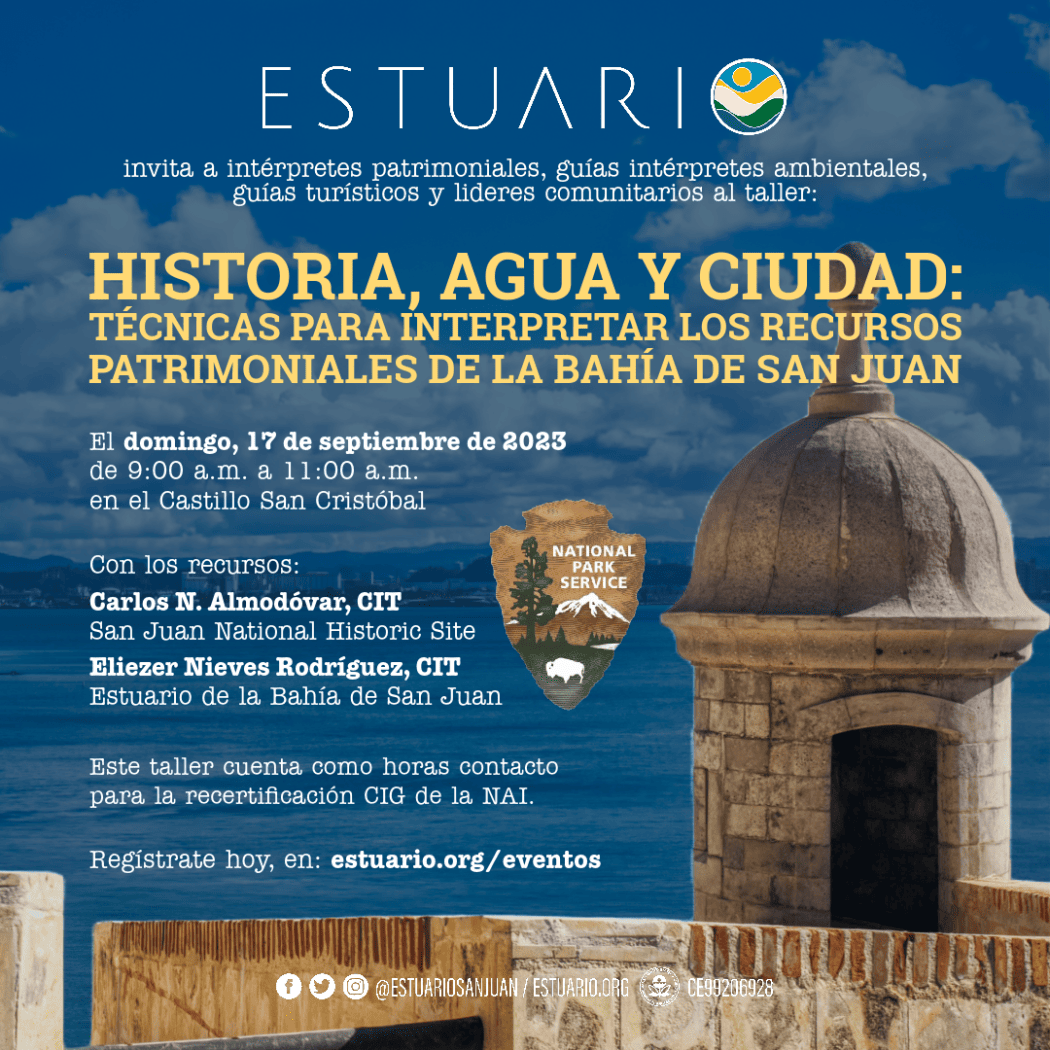 There are some spaces left! Estuario and the San Juan National Historic Site invite heritage interpreters, environmental interpreter guides, tour guides and community leaders to the workshop, History, Water and City: Techniques for Interpreting the Heritage Resources of San Juan Bay; Sunday, September 17, 2023, 9:00 a.m. to 11:00 a.m. at Castillo San Cristobal, Old San Juan.
The workshop instructors will be Carlos Almodóvar, from the San Juan Historical Site, and Eliezer Nieves, from Estuario, both certified by the Natioal Association for Interpretation (NAI). The workshop counts as contact hours for the NAI CIG recertification.
BioBlitz at Condado Lagoon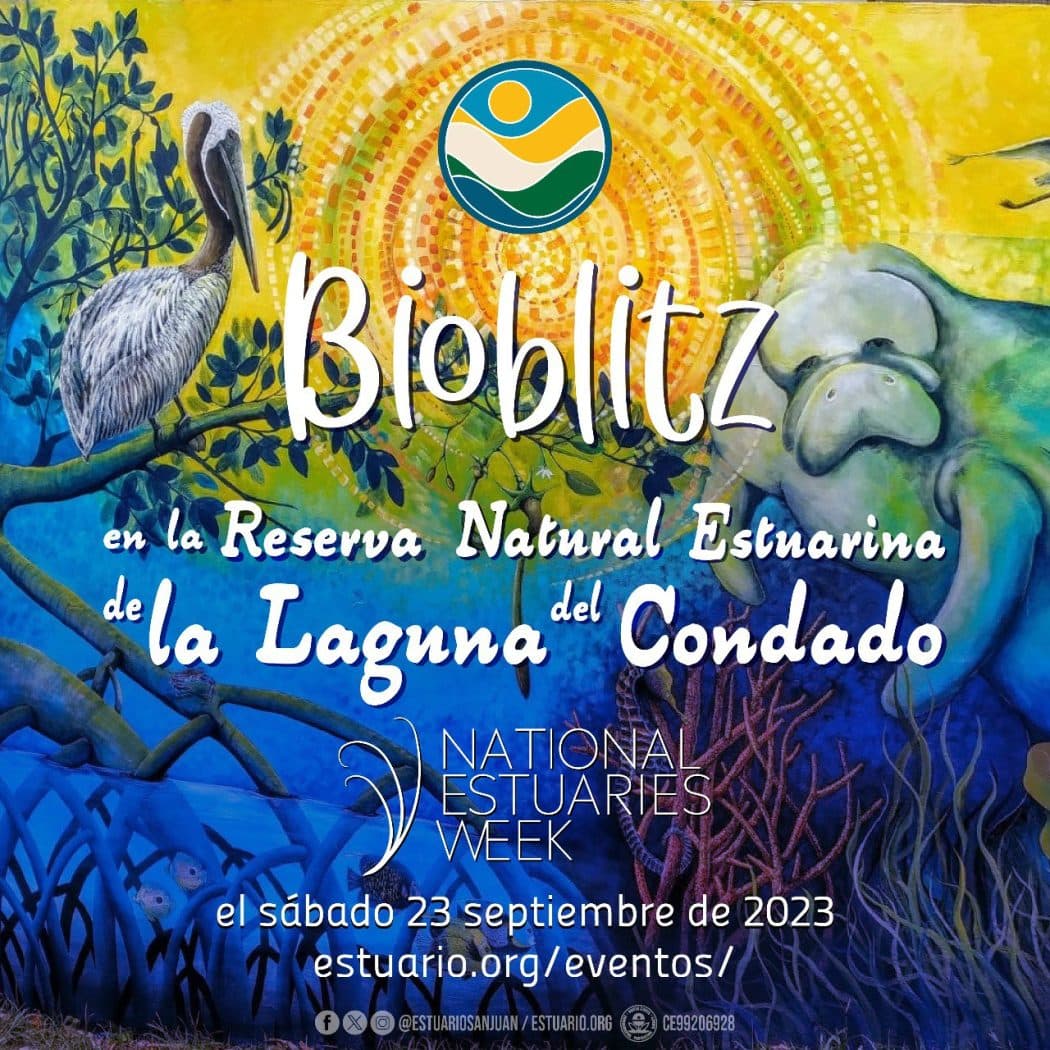 We will cap off the week with the first BioBlitz at the Condado Lagoon Natural Estuarine Reserve on Saturday, September 23, 2023!
A BioBlitz is a participatory science activity where the biodiversity of a place is monitored for a certain period. BioBlitzes are great ways to engage the public to connect with their environment, while generating useful data for science and conservation.
Don't miss the iNaturalist introduction workshop!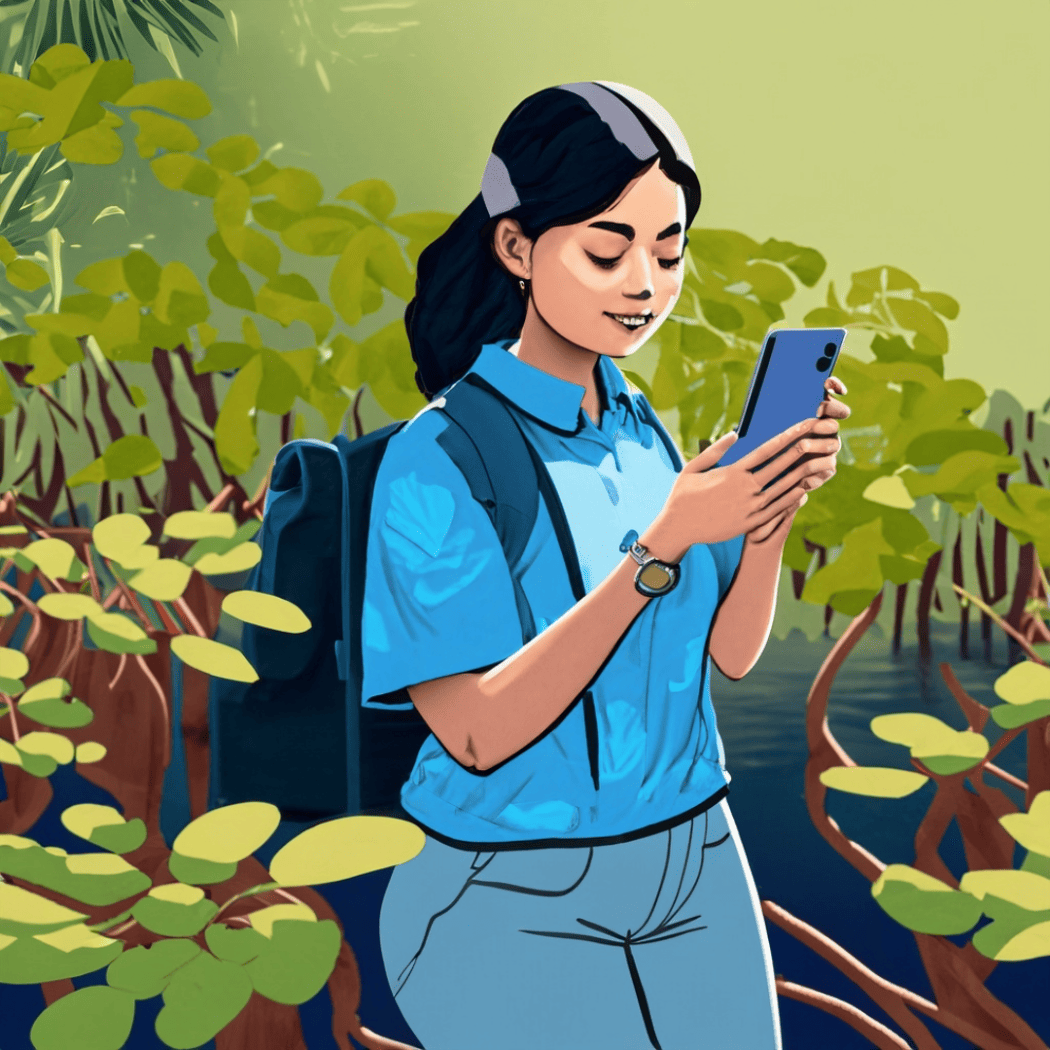 To participate in this Bioblitz, we will use the iNaturalist application, an interactive tool that will allow you to document and share your observations of the flora and fauna you find in the area.
On Monday, September 18, at 8:00 p.m., we invite you to a virtual introductory workshop to iNaturalist. In this virtual Zoom workshop, you will learn how to use the app, how to upload observations, and how to contribute meaningfully citizen to science.
Species workshops during the week:
As part of the preparation for the BioBlitz, we will also offer workshops focused on the different species that you can find in the Condado Lagoon Natural Estuarine Reserve. These workshops will give you detailed information about the plants, birds, fish, invertebrates, and other living things.
You can choose to participate in the workshops that interest you most and that fit your preferences. Each workshop will be led by experts in the field and give you valuable insights into local wildlife. Below are the dates and topics of the workshops: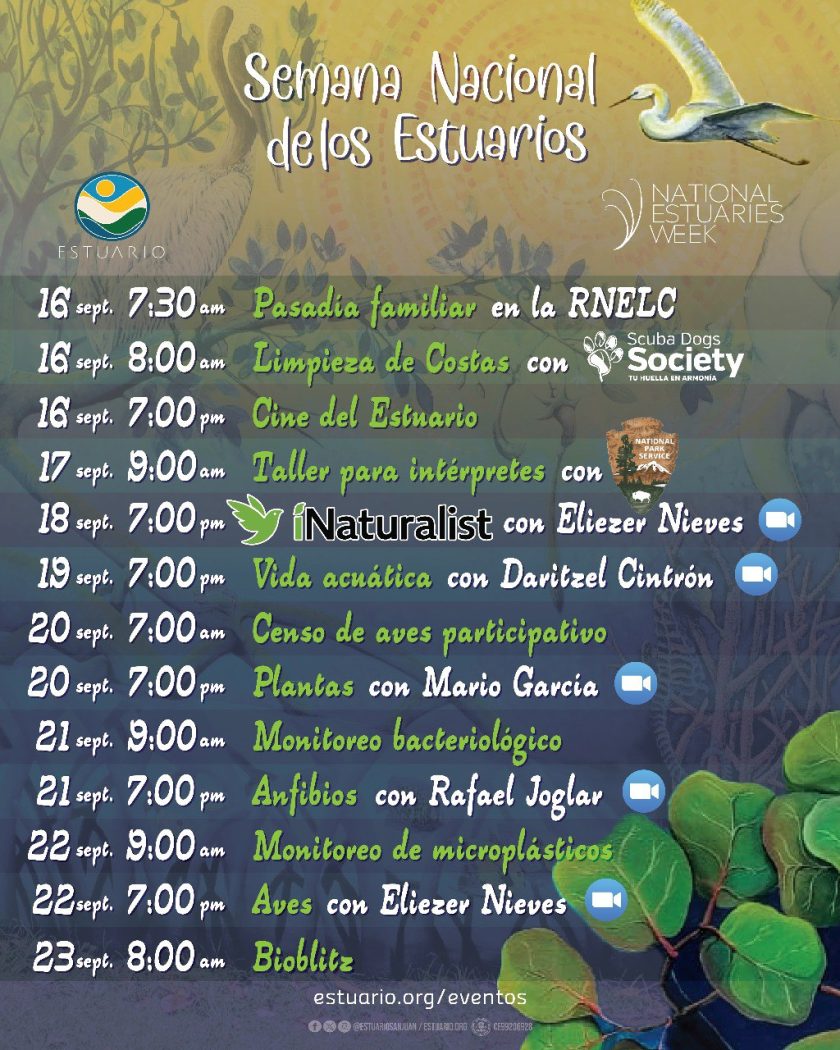 September 18 – iNaturalist – with Eliezer Nieves, Education and Public Engagement Specialist, and Coordinator of Bird Censuses at Estuario.
September 19 – Aquatic Life – with Daritzel Cintrón, Coastal Resilience Coordinator.
September 20 – Plants – with Mario García, Botanist and Public Engagement Coordinator at RNELC.
September 21 – Amphibians in the urban patch – with Rafael Joglar, biologist and professor at the University of Puerto Rico.
September 22 – Birds – with Eliezer Nieves.
Together, we can make a difference in preserving our estuaries and making sure they remain a treasure for future generations.
We invite you to bring the whole family and participate in this week full of discovery and fun!
For more information on the full National Estuarine Week program and how to get involved, visit our website (estuario.org/eventos) or follow us on our social media.
We hope to see you there!
Estuario present at the Clinton Global Initiative Meeting 2023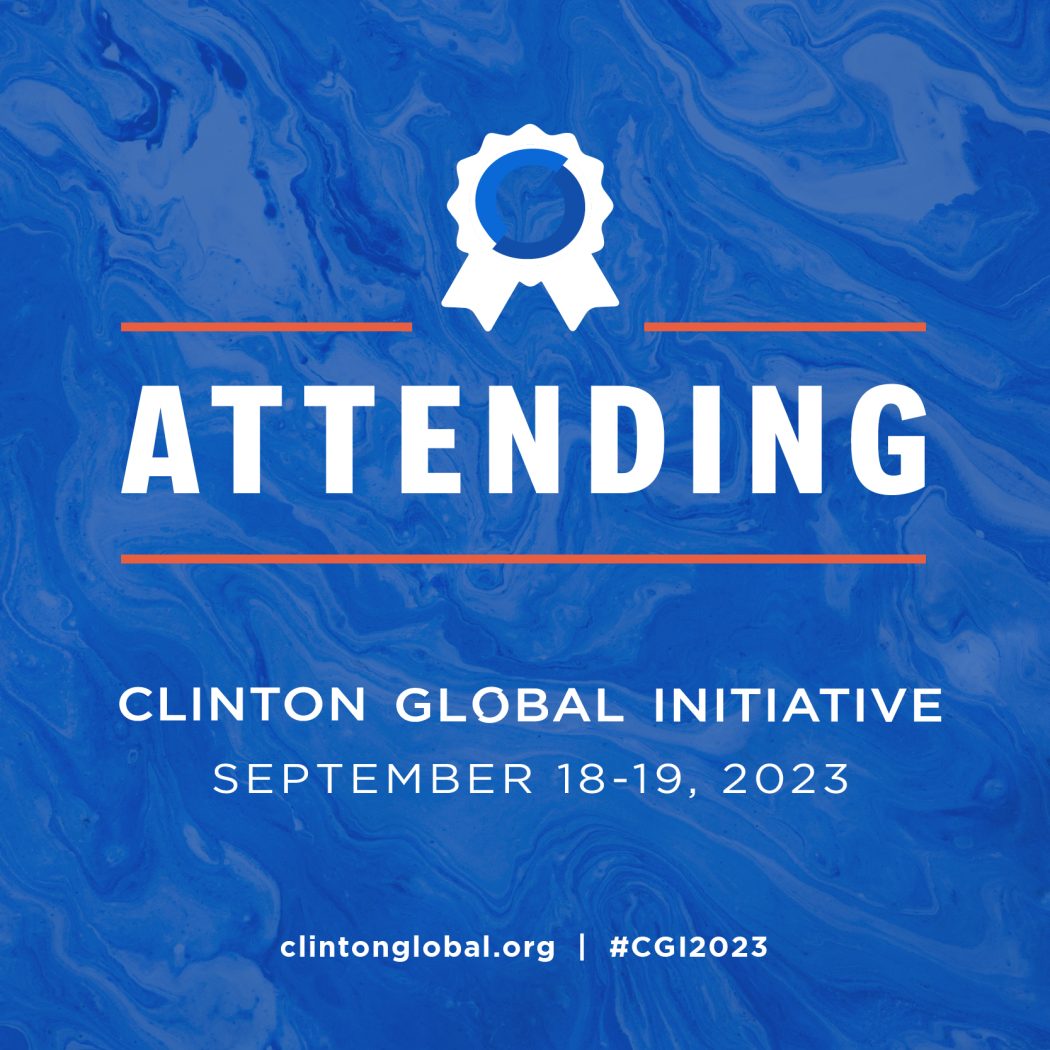 The San Juan Bay Estuary Partnership is proud to announce our participation in the Clinton Global Initiative (CGI) Meeting of 2023, as Commitment Creators for climate resilience. There we will highlight the natural infrastructure-based actions we have taken to achieve our climate resilience goal in our watershed.
Together, we will work for a sustainable future!
Certification for citizen scientists
Next, the activities scheduled for certification. Learn more about the thematic modules, certification process and register today, at: estuario.org/ccc/.

September 20 – Field trip: participatory bird census; from 7:00 a.m. to 9:00 a.m. at the Botanical Garden of Río Piedras
September 21 – Field trip: bacteriological monitoring at Laguna del Condado and nearby beaches; 9:00 a.m. to 12:00 p.m.

September 22 – Field trip: monitoring of microplastics in Laguna San José; from 9:00 a.m. to 11:00 a.m.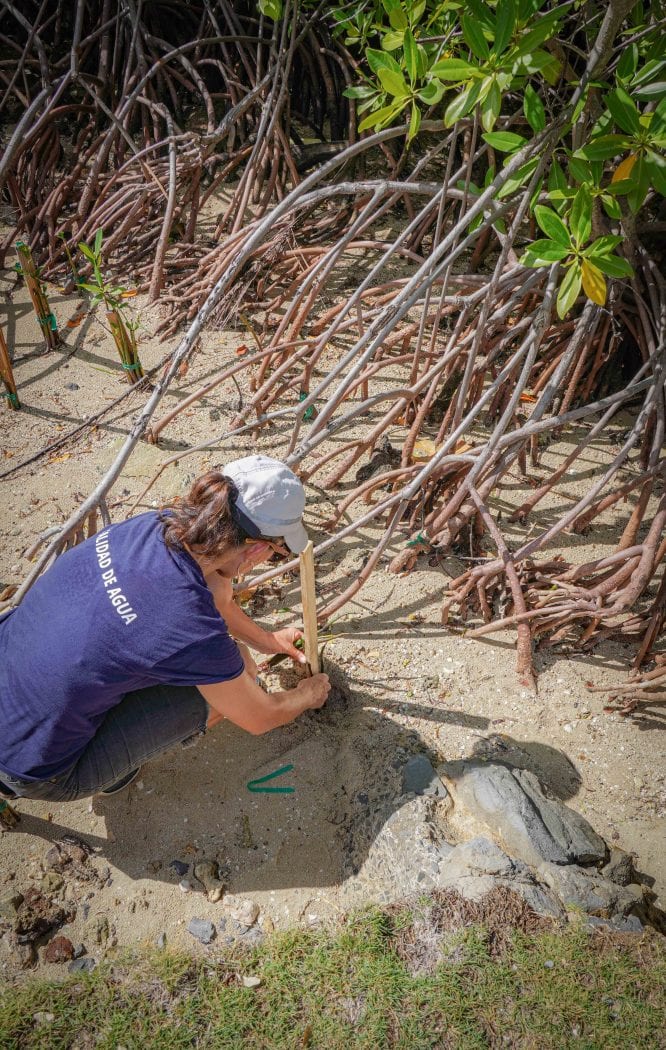 September 17 – Field trip: monitoring fish and coral communities [for high school students]; 8:00 a.m. to 11:00 a.m. The location will be shared with those registered.
September 24 – Field trip: Seagrass community monitoring [for high school students]; 8:00 a.m. to 11:00 a.m.
September 27 – Introductory Workshop: Coastal Resilience; 7:00 p.m. to 8:00 p.m. via Zoom
September 29 – Field trip: red mangrove monitoring; 8:00 a.m. to 11:00 a.m. at Laguna del Condado
September 30 – Field trip: coastal vegetation planting [for high school students] from 8:00 a.m. to 11:00 a.m.
Mangrove planting and water quality and seagrass monitoring carried out at the Condado Lagoon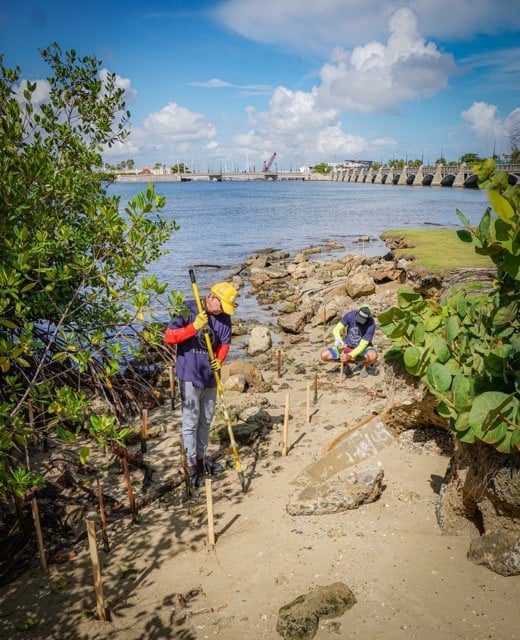 On Saturday, September 9, 2023, the education team at Estuario led mangrove planting, water quality monitoring, and coral community monitoring events in the Condado Lagoon Natural Estuarine Reserve, as part of the coastal resilience module of our certification for citizen scientists. We thank the citizen scientists, volunteers, and students who joined us, as well as our education manager, Ivangs Rivera, and our coastal resilience coordinators, Andreína Alexatos and Daritzel Cintrón.
See the photo gallery, here.
September 13, 2023. Estuario de SJ realizará actividades sobre la biodiversidad y conservación de estos cuerpos de agua. Locales. Metro Puerto Rico. Web.
Message from your Virtual Community Hub
Take advantage of our information platform, the Estuario Virtual Community Hub, where you will find vital information to prepare with your family and community.
To learn about risk mitigation strategies at Estuario and identify the risks, conditions and assets in your community, go to: https://estuario.org/mitigacion/
Monitoreo bacteriológico semanal
Evaluation carried out on Thursday, September 14, 2023. We have a RED flag for the Condado Lagoon Natural Estuarine Reserve. Although on average the Lagoon complied with the Beach Action Value standard of 70 CFU/100 ML, we recommend avoiding the several stations that were exceeded. Also remember to avoid water during rain events. Have a good weekend!