Certification for citizen scientists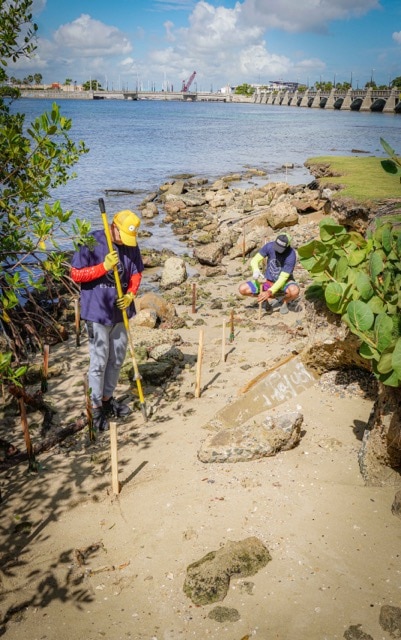 October 11 – Elective workshop: Fish Identification; with Daritzel Cintrón, 7:00 p.m. to 8:00 p.m. via Zoom
October 12 – Elective workshop: Ecological Restoration of Mangroves; with Andreína Alexatos, from 7:00 p.m. to 8:00 p.m. via Zoom
October 14 – Field trip: ecological assessment of coral communities [STUDENTS 9-12]; with Daritzel Cintrón, from 8:00 a.m. to 11:00 a.m. at Playita de Condado
October 19 – Field trip: mangrove planting monitoring; with Andreína Alexatos, from 8:30 a.m. to 11:30 a.m. at Laguna del Condado Estuarine Nature Reserve
October 21 – Field trip: ecological assessment of seagrasses; with Daritzel Cintrón, 8:00 a.m. to 11:00 a.m. at Playita del Condado
October 21 – Field trip: ecological assessment of seagrasses [STUDENTS 9-12]; with Daritzel Cintrón, 8:00 a.m. to 11:00 a.m. at Playita del Condado
Mask workshop with recycled materials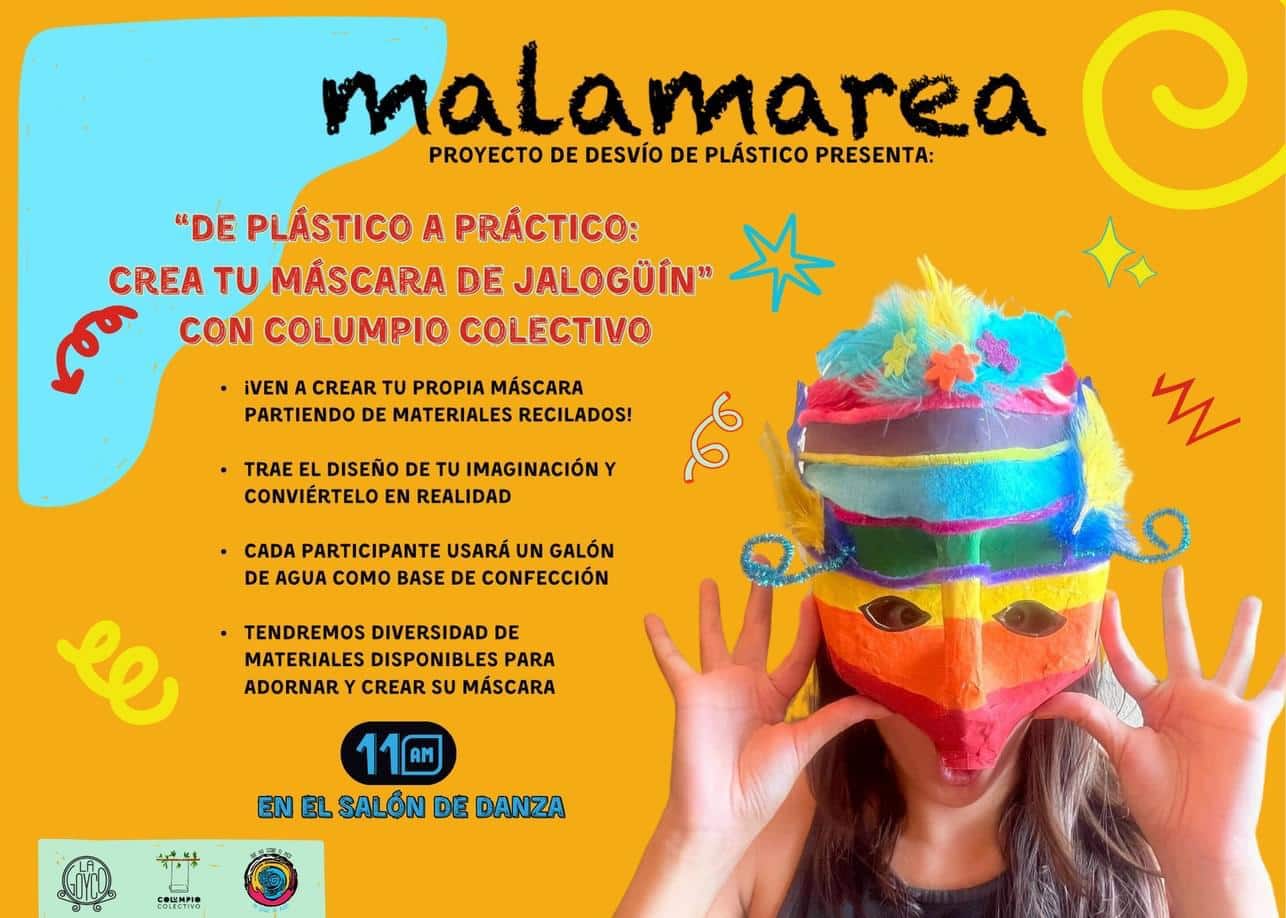 The responsible solid waste management campaign, Que no toque el piso ni llegue al agua, invites you to the workshop: De plásticos a práctico: crea tu máscara de jalogüín, with Columpio Colectivo, on Saturday, October 7, 2023, at 11:00 a.m. in the Dance Room, during the Community Fair of Taller Comunidad La Goyco.
Estuario Resident Artists – projects of 2023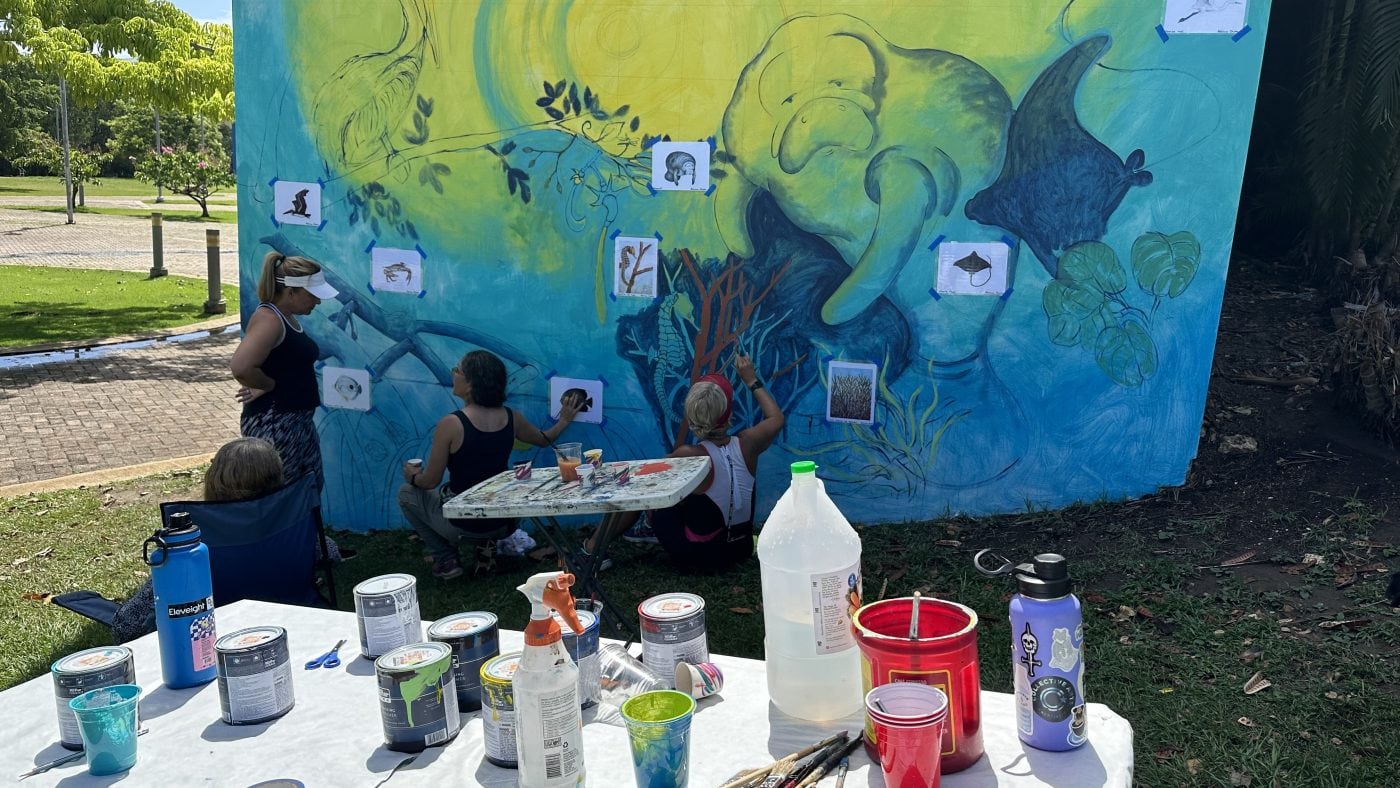 In Mural con conciencia, Angélica Rivera combines the skill of muralism with the study of the species of the Condado Lagoon Natural Estuarine Reserve. Through educational workshops and creative processes carried out with neighbors and friends of the Reserve, Angelica reminds us of the importance of protecting and preserving these natural treasures.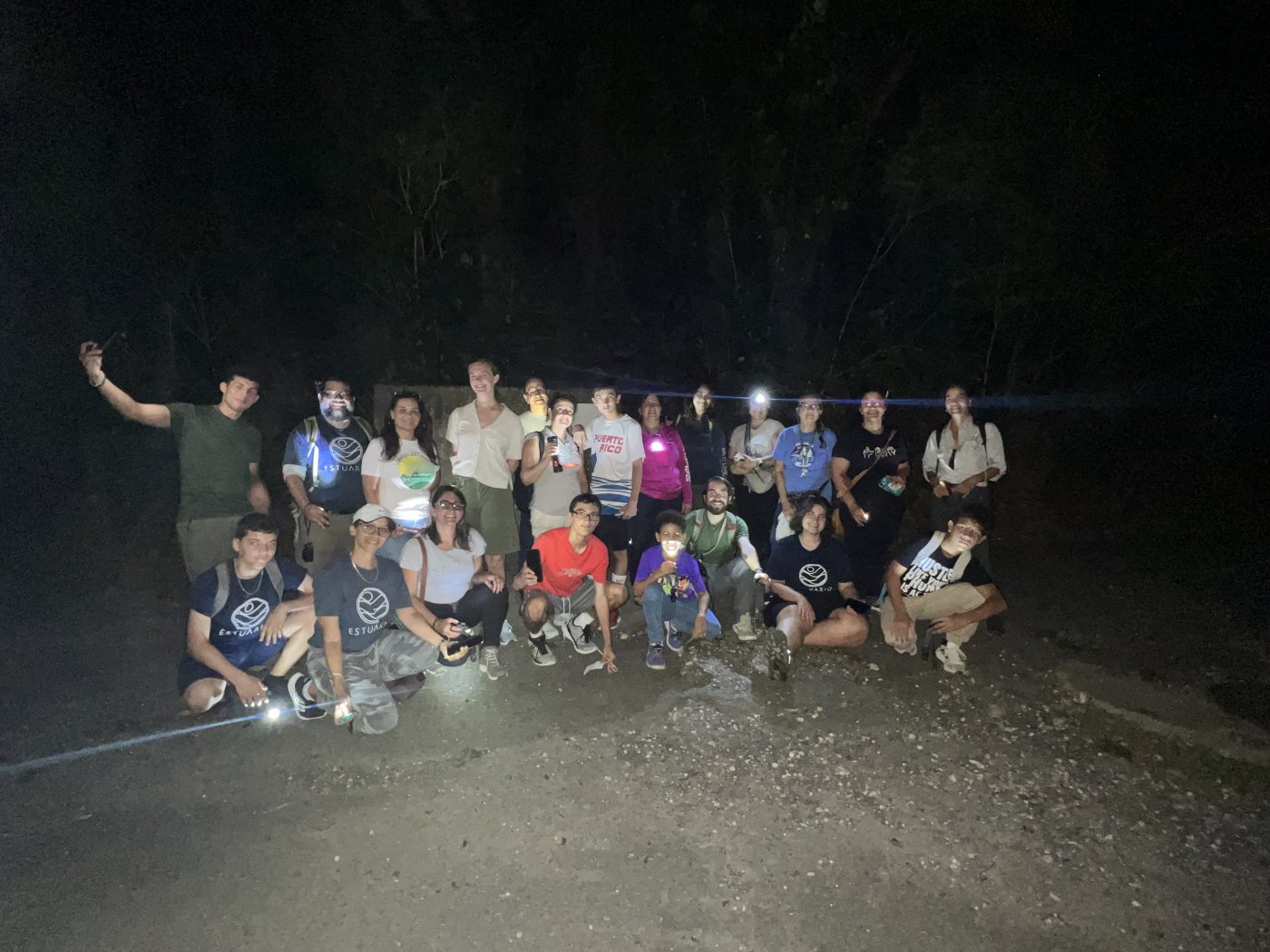 Los sonidos del estuario surrounds us in a unique auditory experience by the hand of Armando Román. His project allows us to hear the symphony of wildlife and urban life that inhabits the San Juan Bay Estuary. Armando captures the essence of the estuary through recordings that invite us to connect more deeply with nature.
This virtual exhibit is an opportunity to explore these projects interactively from the comfort of your home. Immerse yourself in the works of these talented artists, here.
Message from your Virtual Community Hub
Take advantage of our information platform, the Estuario Virtual Community Hub, where you will find vital information to prepare with your family and community.
To learn about risk mitigation strategies at Estuario and identify the risks, conditions and assets in your community, go to: https://estuario.org/mitigacion/
Weekly water quality monitoring
Evaluation conducted Thursday, October 5, 2023. We have a GREEN flag for the Condado Lagoon Natural Estuarine Reserve. However, the Aguadilla Street station exceeded the Beach Action Value water quality standard of 70 CFU/100 ML—we recommend avoiding this area. Remember to avoid the water during rain events. Have a good weekend!