Through our weekly update we share opportunities for collaboration, volunteering, and work; through initiatives and actions programmed for the benefit of the ecosystems and communities of the San Juan Bay Estuary. These activities, tips and information are for everyone's benefit.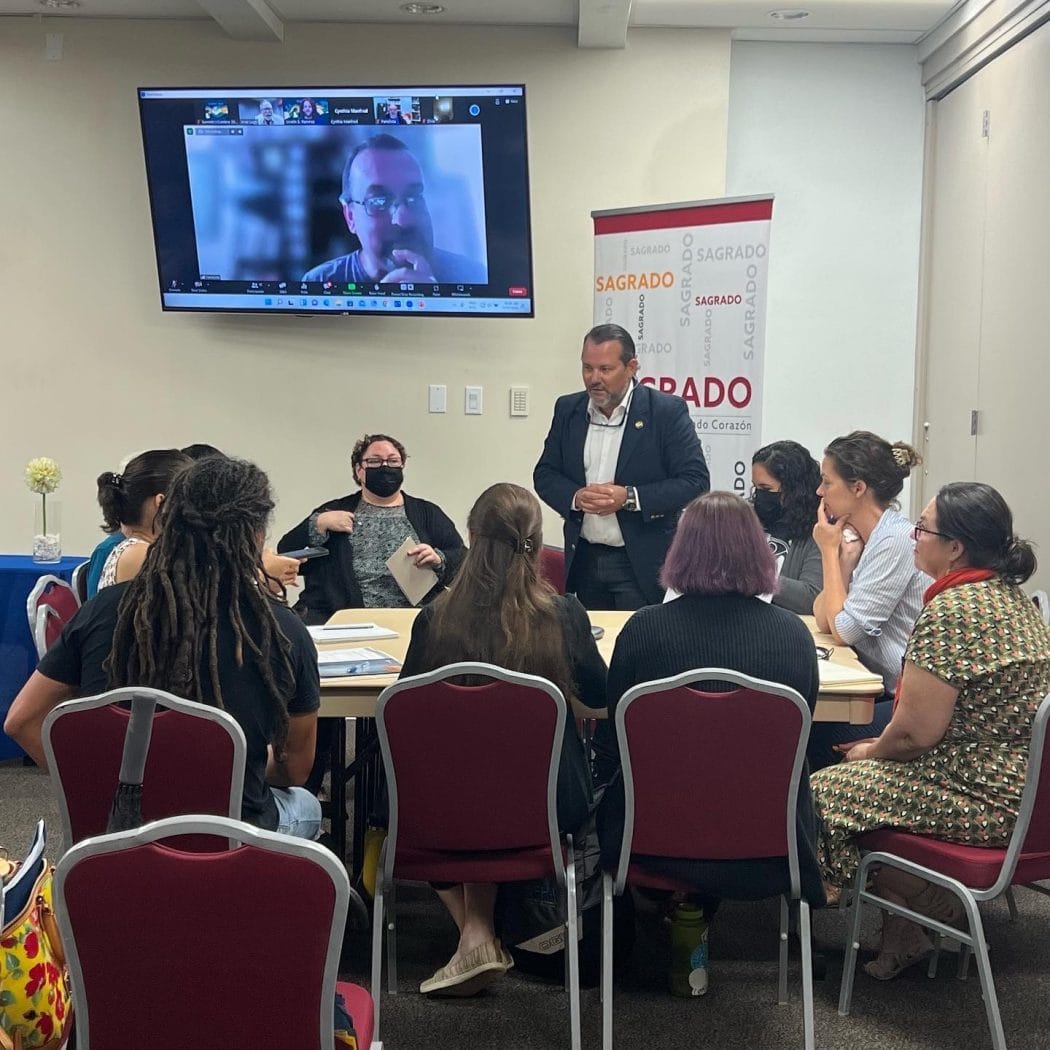 The Estuario Summit 2022 was a success! The event, organized by our Scientific and Technical Advisory Committee (STAC), achieved the participation of over 30 people.  Through this meeting, it was possible to gather a large group of knowledge-holders of the San Juan Bay Estuary who contributed knowledge and ideas from their respective disciplines, in the process of developing a conceptual model of the social-ecological-technological system of the San Juan Bay Estuary as a guide to create conservation programs, research, water quality monitoring and education.
Certification for Citizen Scientists
We're continuing our current round of introductory workshops for the certification for citizen scientists in the modules of water quality monitoring, characterization and reduction of microplastics, participatory bird censuses and coastal resilience.
Don't miss the next workshop: Introduction to microplastics and other aquatic debris; Wednesday, November 30, 2022, 7 a.m. – 8 p.m. through Zoom. Sign up today: https://estuario.org/ccc/.
Citizen scientists get certified with Estuario's Coastal Resilience Module
Last Saturday, November 12, 22 volunteers got certified through the Coastal Resilience Module of our Citizen Scientist Certification Program! The group included students majoring in Marine Sciences at the Inter-American University-Bayamón Campus, and the Environmental Sciences Seminar of the University of Puerto Rico, Río Piedras. We also had the support of our new Coastal Resilience Module coordinators: Andreína Alexatos (Green Infrastructure Coordinator) and Patria Aponte (Coordinator of the Coastal Resilience Project), who worked with mangrove planting and monitoring of marine communities, respectively.
See the photo gallery, here.
Interpretive tour in the Condado Lagoon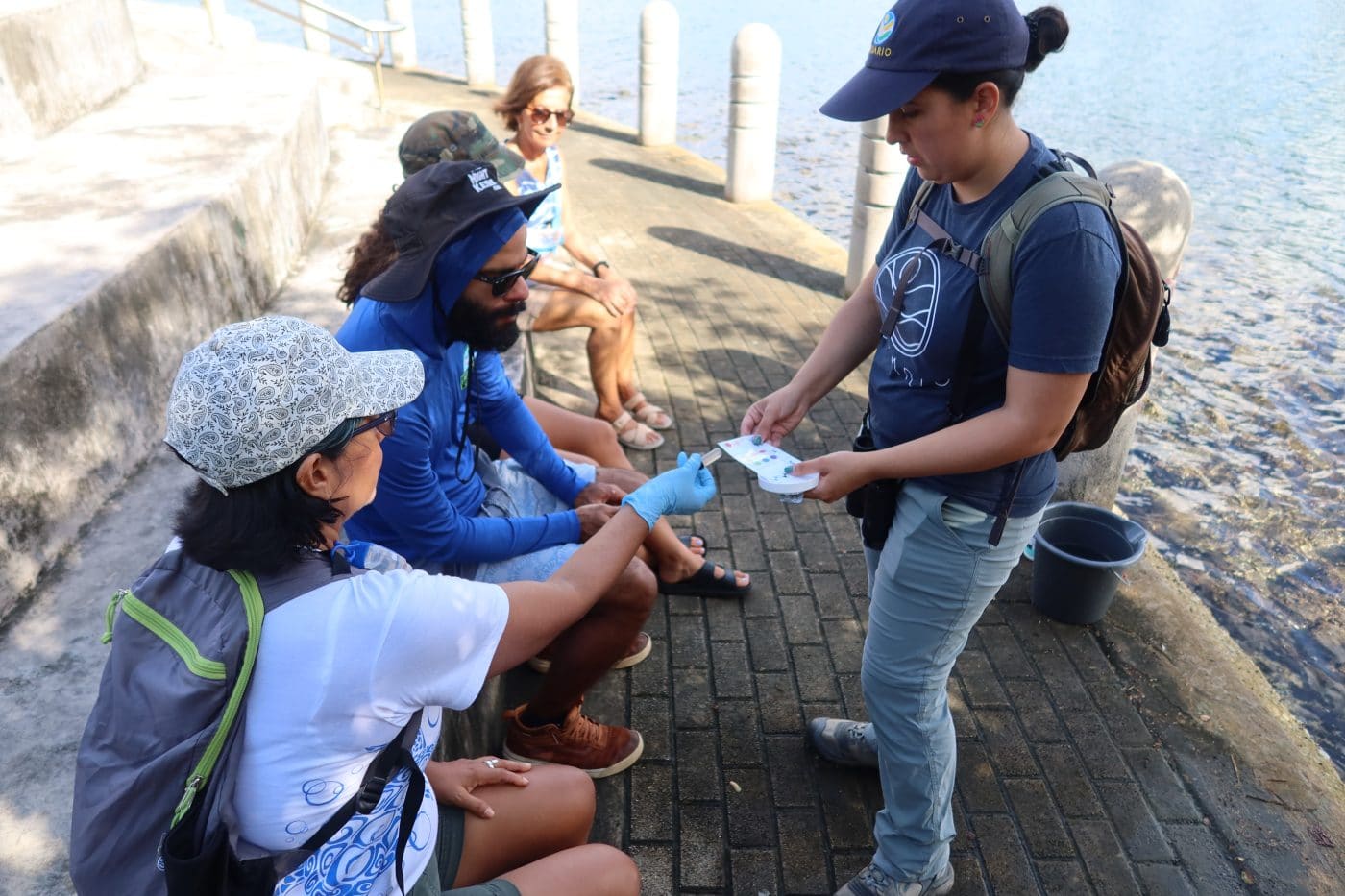 Wednesday, November 16, 2022—Estuario's education team conducted an interpretive tour in the Condado Lagoon Natural Estuarine Reserve, where issues of water, biodiversity and people were discussed: how socio-ecological connections affect the Reserve and the actions we can take to conserve it.
Stay tuned to our social media and weekly updates, for future activities in an estuarine ecosystem near you!
See the photo gallery, here.
Weekly Water Quality Monitoring
Evaluation conducted on Thursday, November 17, 2022. We have a GREEN flag for Condado Lagoon Natural Estuarine Reserve and surrounding beaches. We suggest caution, however, around Station 5 (Aguadilla Street) in the Reserve. Finally, we recommend avoiding direct contact with water bodies during precipitation events and at least 48 hours afterwards.
Message from your Virtual Community Hub
This 2022 hurricane season, Estuario encourages you to download the Community Hurricane Preparedness Guide and apply its recommendations. The strength and resilience of your community starts at home. We continue to urge communities to recognize natural risks and stay informed.
Take advantage of our informative platform, the Virtual Community Hub, where you will find vital information to prepare your family and community. 
We remind you that to learn about our Hazard Mitigation Program and identify the risks, conditions and community assets available in your community:  https://estuario.org/hazard-mitigation/
The actions for the restoration and management of bodies of water within the San Juan Bay Estuary Watershed are possible thanks to the public. Donations to the San Juan Bay Estuary Program are deductible from Puerto Rico and US tax returns.
For more info, go to https://estuario.org/donate/.
Follow us on social media, where we share information on activities which will contribute to your knowledge and personal and professional development. If you have any doubts or questions, please contact us through [email protected].
Register as a volunteer, HERE.