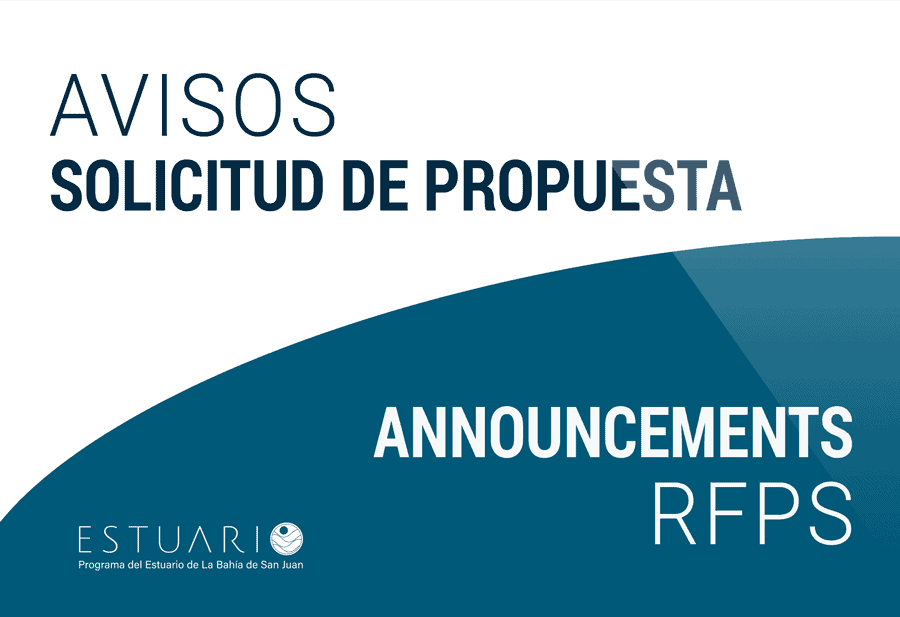 Estuario seeks to hire a Green Infrastructure Specialist to support projects and facilitate stakeholders related to urban reforestation, coastal resilience, restoration and Estuario's Green Infrastructure Master Plan.
Estuario seeks applications for an experienced, full-time Project Officer responsible for overseeing the successful project management and operations of Bipartisan Infrastructure Law (BIL) projects, including, but not limited to, water quality restoration, blue/green infrastructure, and climate/coastal resilience.
The Estuary Project Coordinator – Citizen Science Certification Program  will be responsible for training citizens in the Coastal Resilience module of the Estuary Citizen Science Certification Program.  
Certification for citizen scientists
ATTENTION HIGH SCHOOL STUDENTS: We are certifying students from grades 9 to 12, through the coastal resilience thematic module.
The certification includes an introductory workshop, an elective workshop and two field trips related to the ecosystem of your choice: seagrass, mangroves or coral reefs.
Through the certification, you will be able to do your Green Contact or community service hours. The certification is open to public and private school students. Requires the company of an adult on field trips.
For more information and to coordinate your participation, please contact: [email protected].  Share this flyer!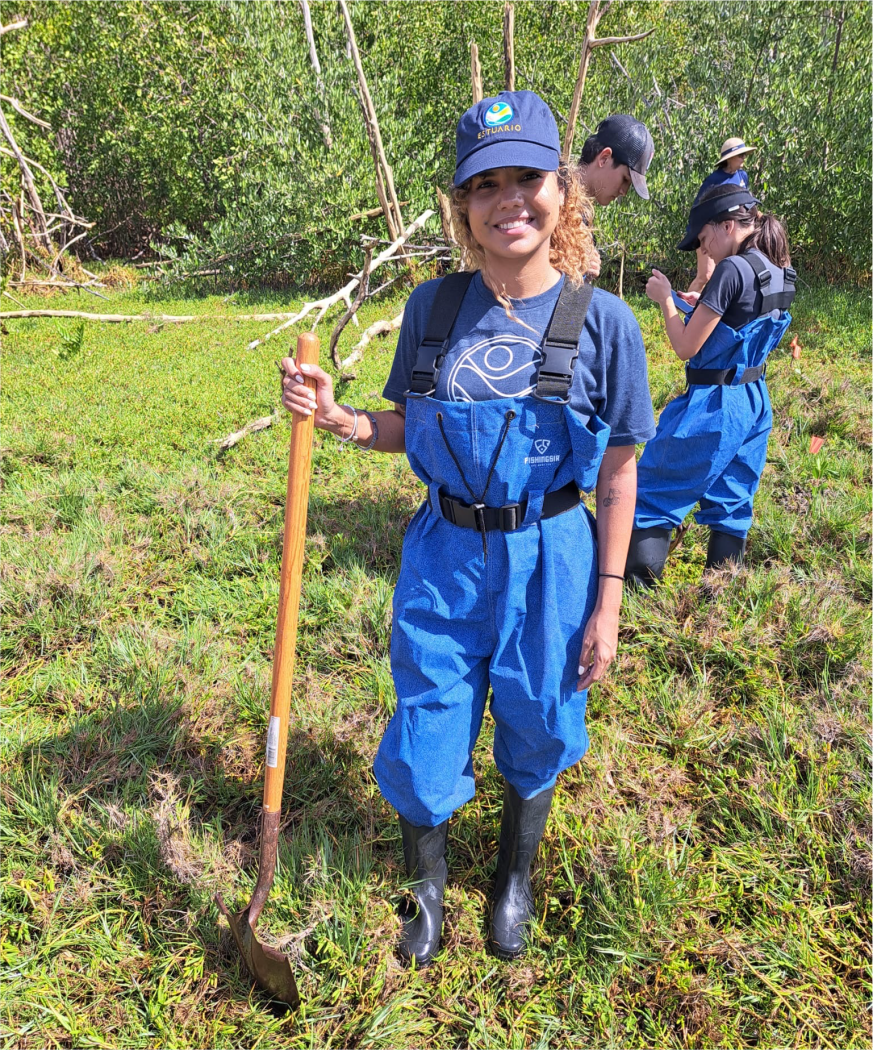 Thematic module on coastal resilience:
Don't miss the next field trips and thematic workshop:
May 6: Field Trip—Coral Community Monitoring; 8:00 a.m. to 12:00 p.m., monitoring point will be shared upon registration.
May 13: Field trip—Red mangrove planting: 8:00 a.m. to 12:00 p.m., in Isabela
May 30: Thematic Workshop—Ecological Restoration with Red Mangrove Planting; 7:00 p.m. to 8:00 p.m. via Zoom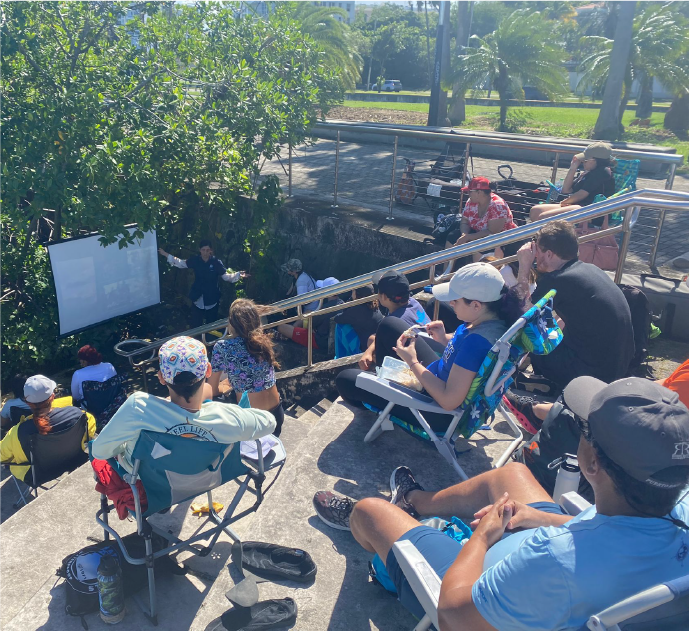 Introductory workshops:
Shoutout to all those who participated in the workshop Introduction to water quality monitoring, with Eliezer Nieves, last Wednesday, May 3. We continue with the following scheduled workshops:
May 10: Introduction to participatory bird censuses – with Eliezer Nieves Rodríguez
May 17: Introduction to microplastics and other aquatic debris – with Eliezer Nieves Rodríguez
May 24: Introduction to coastal resilience – with Patria Aponte Marcano
All workshops are held from 7:00 p.m. to 8:00 p.m., virtually by Zoom.
Sign up today! View all events and additional information about the certification process and thematic modules, in https://estuario.org/ccc/.
Family day at Condado Lagoon Natural Estuarine Reserve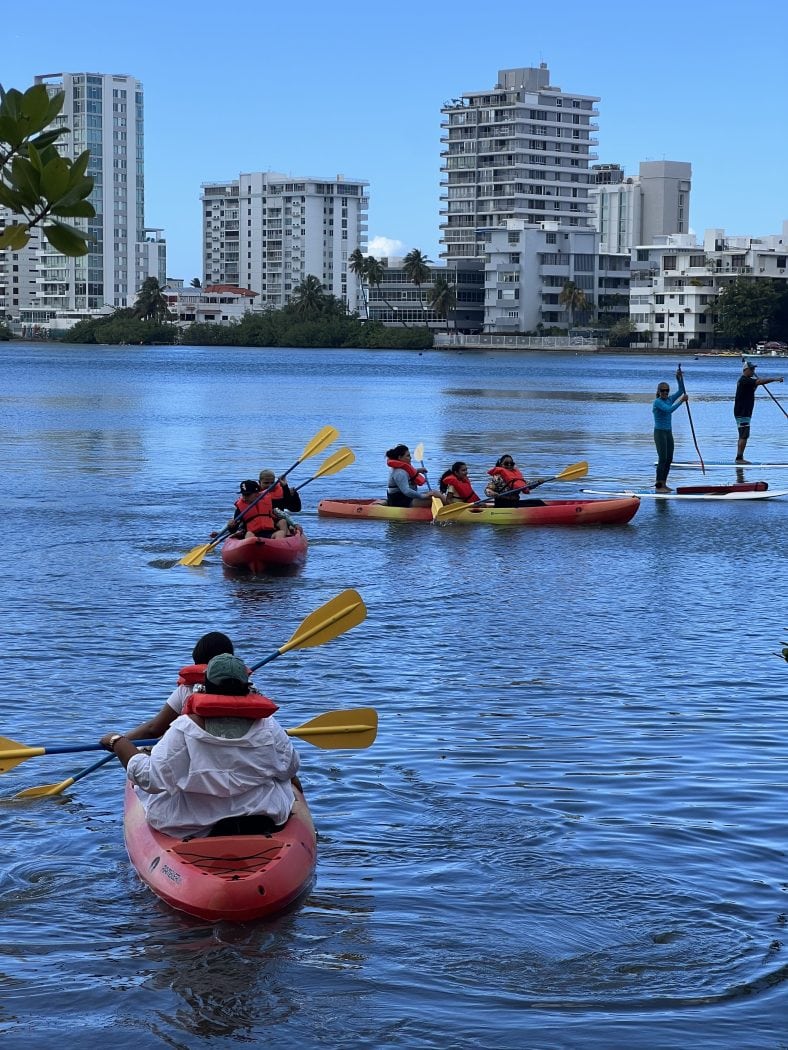 12:00 p.m. – Our information table opens
2:30 p.m. – Estuarine games for kids: Learn through low-impact games for kids, while mom enjoys the macramé workshop.
3:00 p.m. – Macramé workshop for mom: Come and learn to make crafts in macramé, we will make key chains and bookmarks.
4:00 p.m. – Pilates class for mom: Enjoy these mind-and-body controlled exercises, aimed especially at mom. Don't forget to bring your mat.
5:00 p.m. – DJ Kids—Sunset Silent Disco Party: Ecological and conscious event, which teaches us different ways to healthily enjoy our natural areas. Come and enjoy the talent of these young DJs. You will need to register to get your headphones, it will require an ID. Bring your reusable bottle.
7:00 p.m. – Estuary Cinema Presents: Dune (2021)
All activities are open to the public and are free of charge. You can confirm your attendance to the Family Day to receive updates and additional information, in https://estuario.org/eventos/. See you there!
Monitoreo bacteriológico semanal
Evaluation carried out on Thursday, May 4, 2023. We have a GREEN flag for the Condado Lagoon Natural Estuarine Reserve. As always, remember to avoid contact with bodies of water during rain events. Have a great weekend!