Through our weekly update, we share opportunities for collaboration, volunteering, and work; through initiatives and actions programmed for the benefit of the ecosystems and communities of the San Juan Bay estuary. These activities, tips and information are for everyone's benefit.
The Global Big Day is here!  Join this worldwide birding celebration with Estuario, tomorrow, Saturday, May 14.  Create your account on https://ebird.org/home and follow the contribution, globally and in real time, of other citizen scientists like you. If you need help identifying a bird, share it with us on social media!
Participatory Bird Census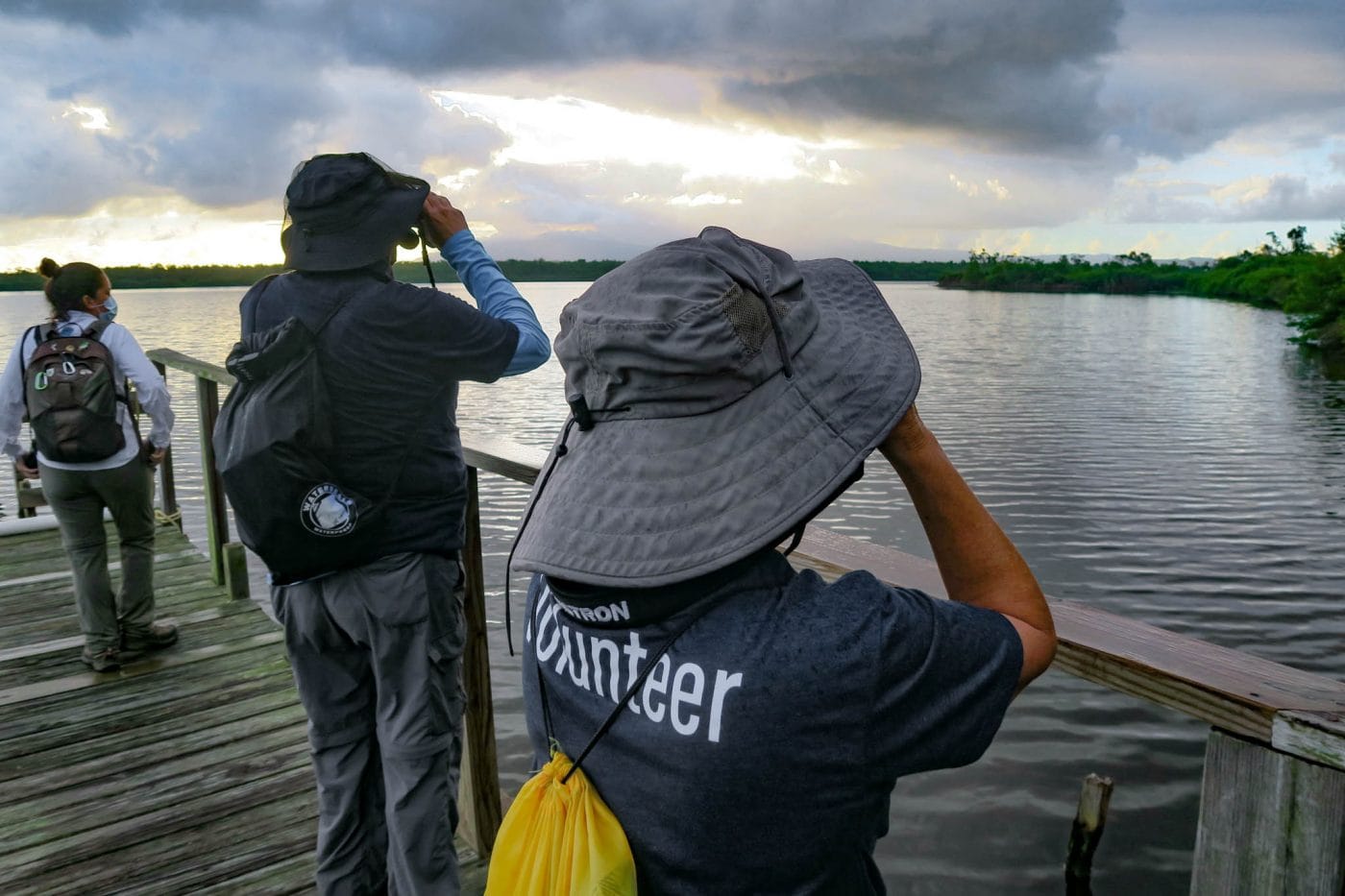 We have additional spaces available for the participatory bird census tomorrow, Saturday, May 14, at 7AM in Piñones State Forest. Sign up now to participate, in https://estuario.org/eventos/.
Certification for Citizen Scientists
We continue with the round of elective workshops for the estuarine certification of citizen scientists. Don't miss the upcoming workshops for the thematic modules for Participatory Bird Censuses, Water Quality Monitoring and Coastal Resilience:
Bacteriological Analysis: Quanti-Tray Method – Wednesday, May 18, 3PM
Mangroves and Sand Dunes: Resilience of Coastal Ecosystems – Wednesday, May 25, 3PM
Learn more about the certification process and register today.
Weekly Water Quality Monitoring
The actions for the restoration and management of bodies of water within the San Juan Bay Estuary Watershed are possible thanks to the public. Donations to the San Juan Bay Estuary Program are deductible from Puerto Rico and US tax returns.
For more info, go to https://estuario.org/donate/.
Follow us on social media, where we share information on activities which will contribute to your knowledge and personal and professional development. If you have any doubts or questions, please contact us through [email protected].
Register as a volunteer, HERE.