Through our weekly update, we share opportunities for collaboration, volunteering, and work; through initiatives and actions programmed for the benefit of the ecosystems and communities of the San Juan Bay estuary. These activities, tips and information are for everyone's benefit.
Estuario Celebrates Earth Day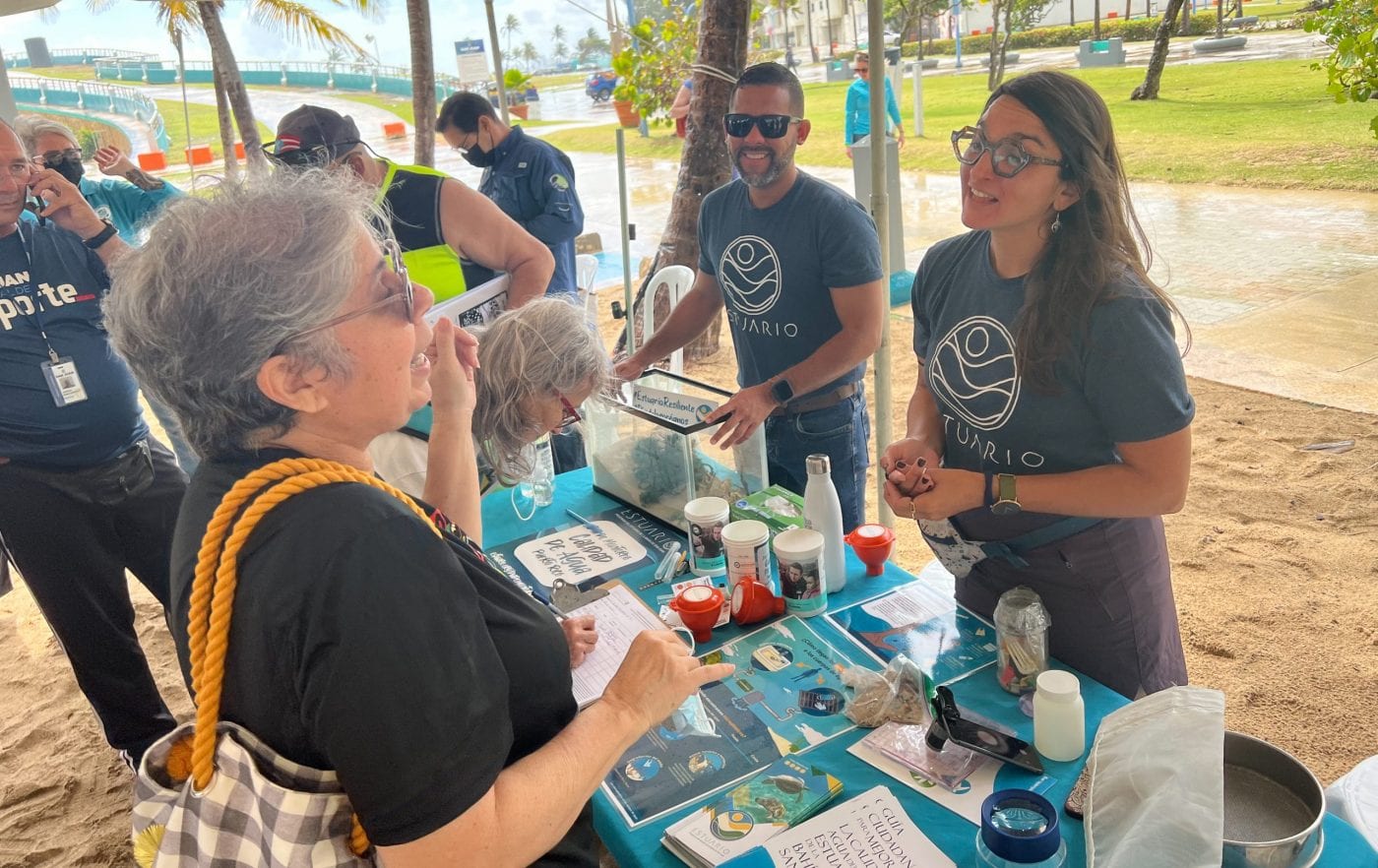 The San Juan Bay Estuary Program celebrated this year's Earth Day through activities scheduled with its staff and collaborators throughout the week from April 18 to 22. Here we share a summary of the estuary's participation in various events with our collaborators.
Certification of Citizen Scientists
Take part in the next round of workshops for the certification of citizen scientists at Estuario. This month of May, we will provide elective workshops for all our thematic modules:
Characterization and Reduction of Microplastics 
Participatory Bird Censuses
Water Quality Monitoring
Coastal Resilience 
The workshops will be on Wednesday, May 4, 11, 18 and 25, at 3PM via Zoom.  Learn more about the certification process and register today through our portal. Share it with friends and family!
Exhibition of Estuarine Artists
We invite you to the exhibition: Arte bajo las estrellas; by resident artist at Estuario Faviana Silva, on Saturday, May 7, 2022, at 6PM at the Jaime Benitez Park of the Condado Lagoon Estuarine Reserve. The exhibition will feature works of art created by children and young people of the Rayitos del Saber Homeschooling group, through the Resident Artist's project Arte para todos. See you there!
On Saturday, May 7, 2022, Cine del Estuario presents: Luca; at 7PM at the Jaime Benítez Park Condado Lagoon Estuarine Reserve. Don't miss it! Bring a chair or blanket. This feature is free of charge.
Beyond Plastics: Problem & Solutions in Puerto Rico
Environmental justice and the changes needed to achieve it start from our communities. Therefore, we invite you to a training that covers the current state of the plastic waste crisis on the Island, what you need to know to act, the measures that have been taken from the point of view of public policy, and the platform created by already established actors. It will be provided on two dates, Friday, 13 and Saturday, May 14, 2022, from 10AM-12PM.  Both dates will feature the same workshop. Register today in our portal.
Weekly Water Quality Monitoring
The actions for the restoration and management of bodies of water within the San Juan Bay Estuary Watershed are possible thanks to the public. Donations to the San Juan Bay Estuary Program are deductible from Puerto Rico and US tax returns.
For more info, go to https://estuario.org/donate/.
Follow us on social media, where we share information on activities which will contribute to your knowledge and personal and professional development. If you have any doubts or questions, please contact us through [email protected].
Register as a volunteer, HERE.