Water Quality Monitoring Day of Puerto Rico Update
This Sunday, September 20 2020, marks the end of the timeline to perform water sampling and submit quality monitoring results. Estuario thanks all volunteers and collaborators who have reported their results.
As of Friday, September 18 2020, 119 results have been submitted through our website. Check the data
HERE
.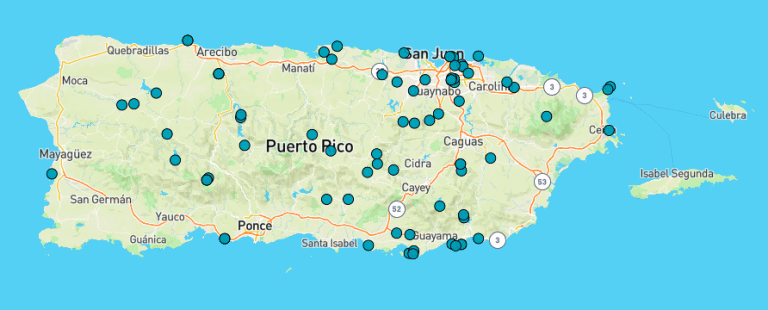 Weekly Water Quality Monitoring
Here are this week's results, performed Thursday, September 17 2020.  Published every Friday at 3PM through our Facebook Page.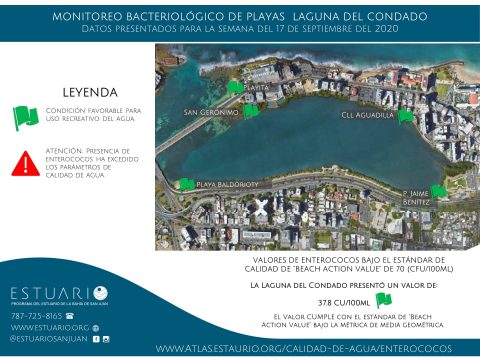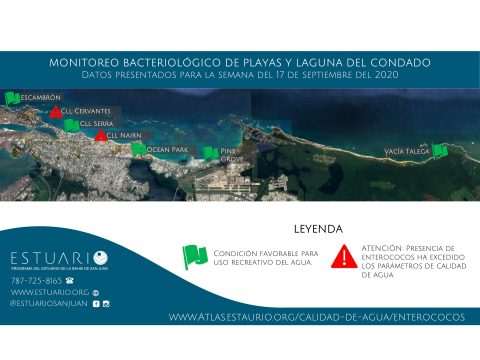 Listen to the New Episode of Estuario Sonoro 
In the eight episode of Estuario Sonoro, we discuss water quality and citizen scientists. Episodes are available in all major podcast platforms and can be listened to through: https://estuario.org/podcasts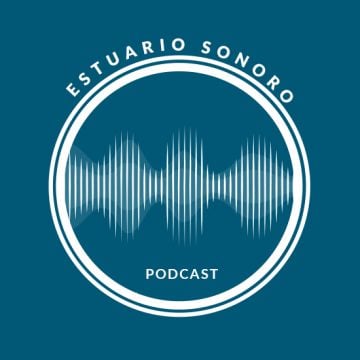 Estuario shares some benefits of urban gardens. One of the many types of green infrastructure, urban gardens contribute to the economic development of communities. They also filter runoff water and help diminish floods, as well as encourage community organization and healthier habits.