Greetings to our estuarine community! We hope you've had an awesome week. Here are the initiatives and activities highlighted for this week: 
Join the Water Community Network
Estuario invites all residents within Puerto Rico's Metropolitan Area to engage in their communities' environmental wellbeing throug the Water Community Network.
We thank the leaders and neighbors who have participated since the beginnings of this initiative. You have been instrumental in the execution of restoration projects and the formation of resilient communities within the Watershed. 
You are key to the fulfillment of this mission. Learn about and join the new projects the Water Community Network will support. 
For more information and registration, click HERE.
Weekly Water Quality Monitoring
Here are this week's results, performed Thursday, January 21, 2021. Published every Friday through our Facebook Page.
San Juan Bay Estuary Vulnerability Assessment
Estuario has published an inventory of risks, vulnerabilities and opportunities for the Metropolitan Area's ecosystems and communities. In it, you can identify findings, the human resources who helped in its development, and the six evaluation areas: water quality, solid waste & aquatic debris, habitats, fish & wildlife, natural infrastructure, education & citizen participation and community resilience. 
Read it HERE.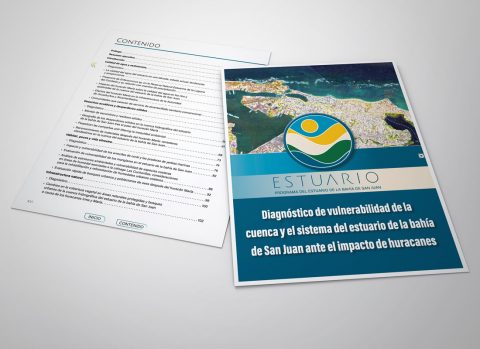 Content Creation for Community-Based Organizations
Estuario invites you to participate of the practical workshop: Content Creation for Community-Based Organizations; on Monday, February 1st, 2021 at 6PM through Zoom. 
This workshop is part of Estuario's Resident Artist Adriana García's project From Reality to Augmented Reality. It will focus on maintaining visual consistency throughout content output through Social Media, and creating content with free-to-use design tools.
Register HERE.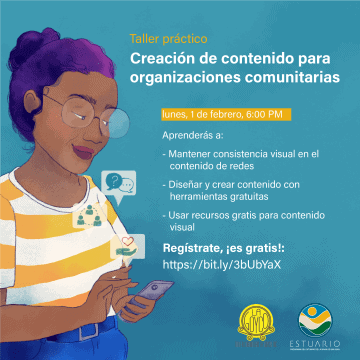 The San Juan Bay Estuary Watershed's water quality management and restoration actions are possible thanks to our public. Donations to the San Juan Bay Estuary Program are deductible in Federal and Local tax returns. 
For more information and to make a donation, click here: https://estuario.org/donate/