A week after Hurricane Fiona passing through Puerto Rico, Estuario is in the process of evaluating its impact on the ecosystems and communities of the watershed. In the Condado Lagoon Natural Estuarine Reserve, which we co-manage, we have been conducting daily bacteriological monitoring. These have presented high levels of enterococci (details below). We are aware of a gasoline/diesel spill to the Lagoon. We have notified the situation to the Municipality of San Juan and DNER with the support of the community group Amigos de la Laguna.
Document and share with us the effects of water strokes, floods, sanitary overflows or other events that may affect the water quality of your community. We also share our Community Protocol to Submit Complaints and File Environmental Violation Reports; Which has the tools you need to report these events through relevant channels.
Take advantage of our information platform, Estuario's Virtual Community Hub, where you'll find vital information to prepare for events like this with your family and community.  We also encourage you to download the Community Hurricane Preparedness Guide and use its recommendations during this season.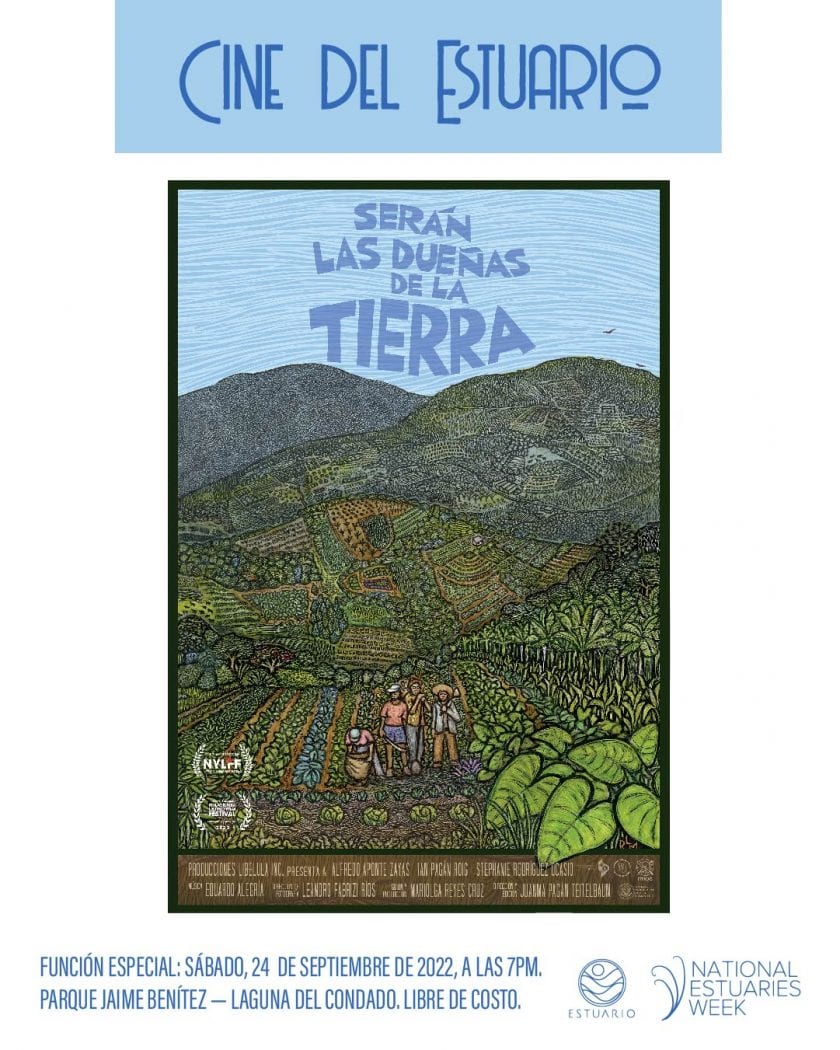 Spend a pleasant time with family. Cine del Estuario presents the Puerto Rican documentary: Serán dueñas de la tierra; tomorrow, Saturday, September 24, 2022, at 7PM in the Jaime Benítez Park of the Condado Lagoon Natural Estuarine Reserve. Don't miss it! This event is free of charge.
Media Coverage & Publications
Weekly Water Quality Monitoring
After the passage of Hurricane Fiona, Estuario recommends avoiding the water until we announce a green flag in the Condado Lagoon Natural Estuarine Reserve and coastal coast. Below we share the results of the bacteriological monitoring carried out in the past few days, starting with the most recent:
The actions for the restoration and management of bodies of water within the San Juan Bay Estuary Watershed are possible thanks to the public. Donations to the San Juan Bay Estuary Program are deductible from Puerto Rico and US tax returns.
For more info, go to https://estuario.org/donate/.
Follow us on social media, where we share information on activities which will contribute to your knowledge and personal and professional development. If you have any doubts or questions, please contact us through [email protected].
Register as a volunteer, HERE.