Tropical Storm Fiona is approaching the Island. Remember that many of you have access to emergency equipment, first aid materials, water filters and people in your communities trained for emergency situations, through the five Resilient Hubs located within our watershed.
Your safety and that of your loved ones is a priority before, during and after the event. The storm brings with it the possibility of water blows, floods, sanitary overflows and other events that may affect the water quality of your communities. We invite you to document and share these situations with us.
Additionally, we share the resources and sustainable infrastructure map provided by Fundación Segarra-Boerman, a database where you can find community hubs with resources and / or sustainable infrastructure in your local area. These are managed by different entities located throughout the Island.
This 2022 hurricane season, Estuario encourages you to download the Community Hurricane Preparedness Guide and apply its recommendations. The strength and resilience of your community starts at home. In this month of September, we continue to urge communities to recognize natural risks and stay informed.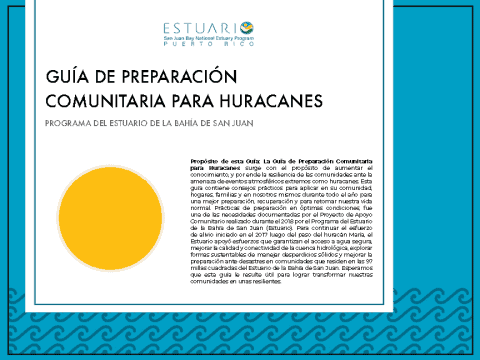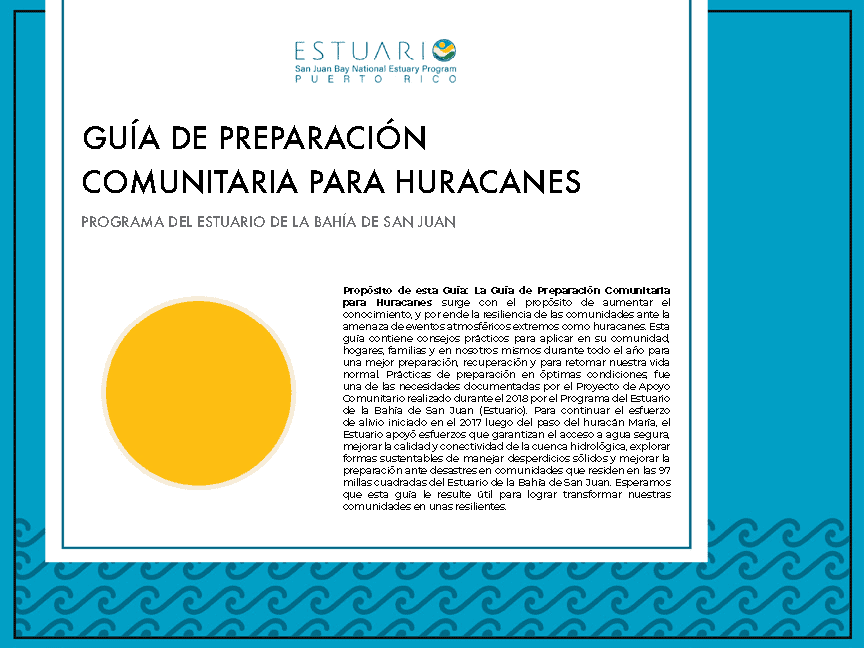 From September 17-24, we will hold the National Estuaries Week. The goal of National Estuaries Week is to show members of Congress, federal agencies, and state and local governments the importance of America's estuaries by showcasing the value they provide to your community (estuaries.org).
The coastal ecosystems of the San Juan Bay Estuary are the first line of defense against storm surges and high winds. Their importance gain more relevance within the context of Fiona, which is approaching our Island at the moment.
View events and activities scheduled in commemoration of National Estuarine Week on our website: https://estuario.org/events/.
Share your support on social media! Use the hashtags #estuariesweek, #wadein, and #soyestuario.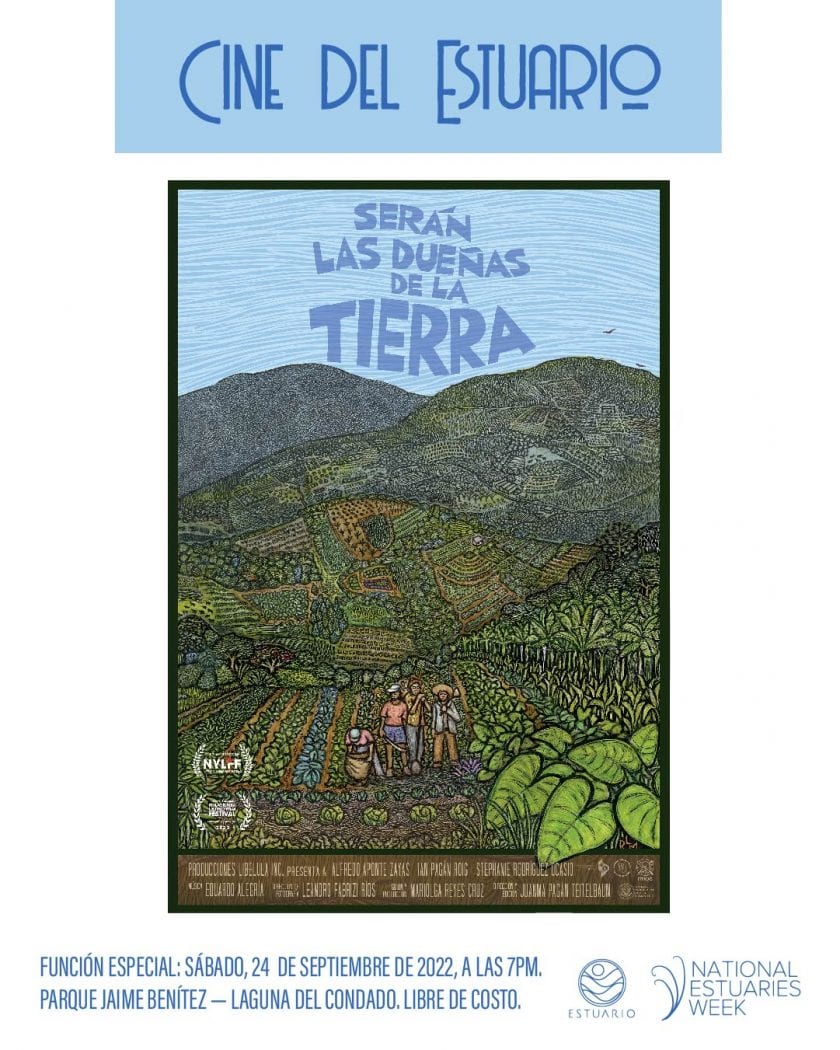 We have rescheduled the special presentation of Cine del Estuario: Serán dueñas de la tierra; to Saturday, September 24, 2022, at 7PM at Jaime Benitez Park of the Laguna del Condado Natural Estuarine Reserve. Don't miss it! As always, the event is free of charge. Bring your blanket, chair, family, and friends!
Weekly Water Quality Monitoring
Evaluation conducted on Thursday, September 15, 2022.  We have red flag for the Laguna del Condado Natural Estuarine Reserve and other areas across the coast that did not meet the quality standard. We recommend avoiding any contact in these areas and being on the lookout for precipitation events.
The actions for the restoration and management of bodies of water within the San Juan Bay Estuary Watershed are possible thanks to the public. Donations to the San Juan Bay Estuary Program are deductible from Puerto Rico and US tax returns.
For more info, go to https://estuario.org/donate/.
Follow us on social media, where we share information on activities which will contribute to your knowledge and personal and professional development. If you have any doubts or questions, please contact us through [email protected].
Register as a volunteer, HERE.