Happy Mother's Day to all the amazing mothers of the San Juan Bay Estuary Watershed, Puerto Rico and diaspora! Your strength, resilience, and unwavering love and care inspire us every day. Your dedication to your families, communities, and the environment is truly remarkable. Today, we celebrate you and all that you represent – kindness, compassion, and the nurturing spirit that makes the world a better place. Thank you for all that you do!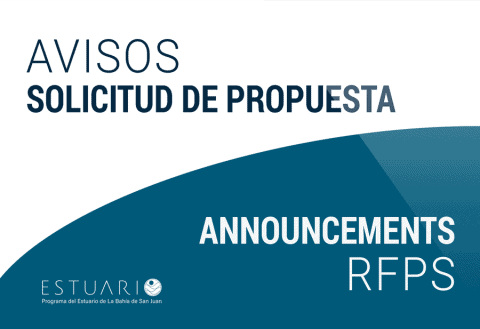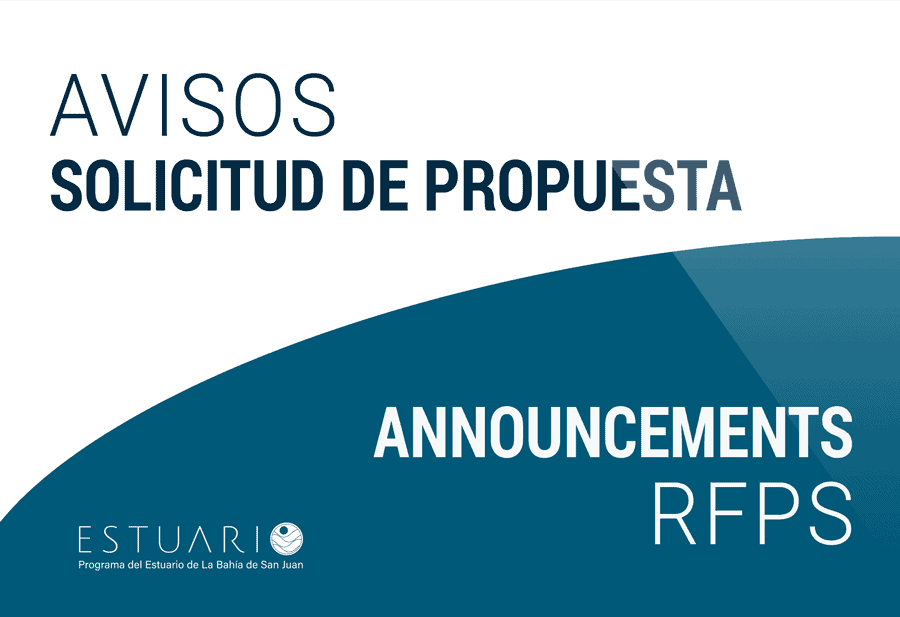 Estuario is requesting proposals from experienced organizations/firms with a proven and successful track record to conduct an Environmental Health Impact Assessment (HIA) as the Estuario's Public Health Service Provider. The HIA will analyze the association between illicit discharges in the San Juan Bay Estuary Watershed and public health in the community.
Estuario seeks to hire a Green Infrastructure Specialist to support projects and facilitate stakeholders related to urban reforestation, coastal resilience, restoration and Estuario's Green Infrastructure Master Plan.
The Estuario Project Coordinator – Citizen Science Certification Program will be responsible for training citizens in the Coastal Resilience module of Estuario's Citizen Science Certification Program.  
Certification for citizen scientists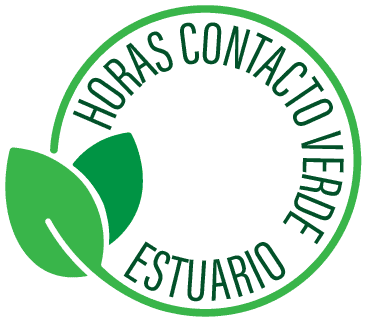 Open to public and private school students. Requires the company of an adult on field trips.
Módulo de censos de aves participativos: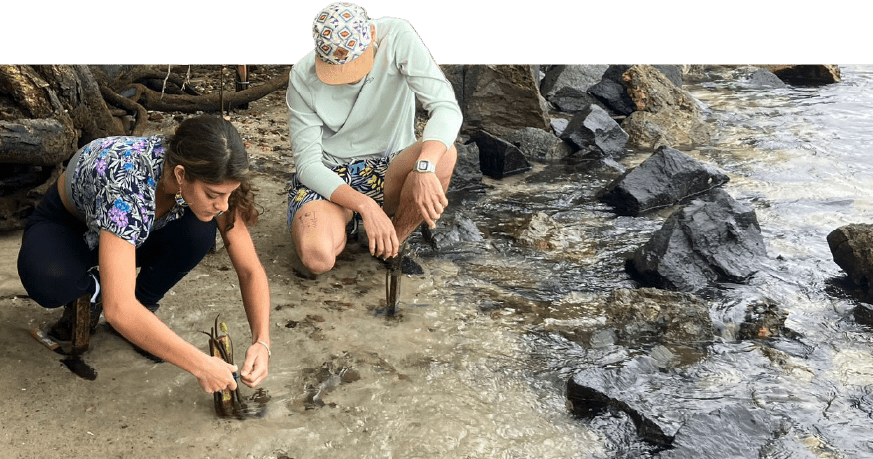 May 13: Field trip—red mangrove planting; 8:00 a.m. to 12:00 p.m., in Isabela
May 30: Thematic workshop—ecological restoration with red mangrove planting; 7:00 p.m. to 8:00 p.m. by Zoom
May 18: Field trip—bacteriological monitoring in Laguna del Condado and coastal coastline; 9:00 a.m. to 12:00 p.m.
Microplastics characterization and reduction module:

May 27: Field trip—characterization of microplastics; 9:00 a.m. to 11:00 a.m., location to be announced.
Sign up today! View all events and additional information about the certification process and thematic modules, in https://estuario.org/ccc/.
Family Day Trip at Condado Lagoon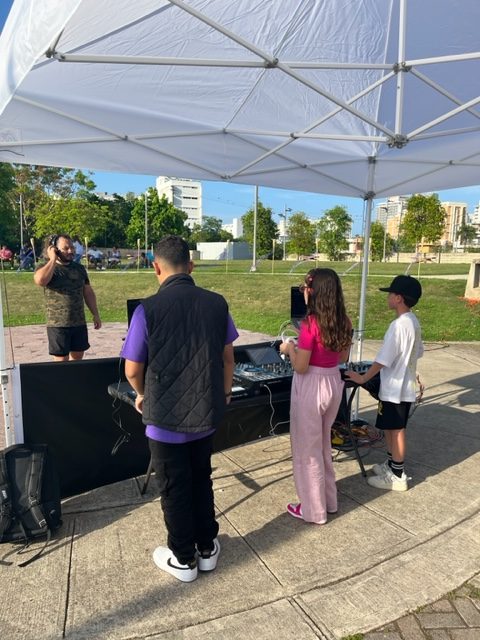 Last Saturday, May 6, we held the family day trip in the Condado Lagoon Natural Estuarine Reserve, in honor of all mothers.
We thank our collaborators: Taller Aurora PR, Laura Magruder, Amigos de la Laguna, Euforik Live Performance School and the Municipality of San Juan, for their contribution to making this event a success. Thanks also to the people who joined us!  92 people attended the Cine del Estuario showing, 70 people attended the silent concert, 13  people attended the macramé workshop, and five people attended the pilates class.
Until next time and Happy Mother's Day!
Characterization of microplastics in the San Juan Bay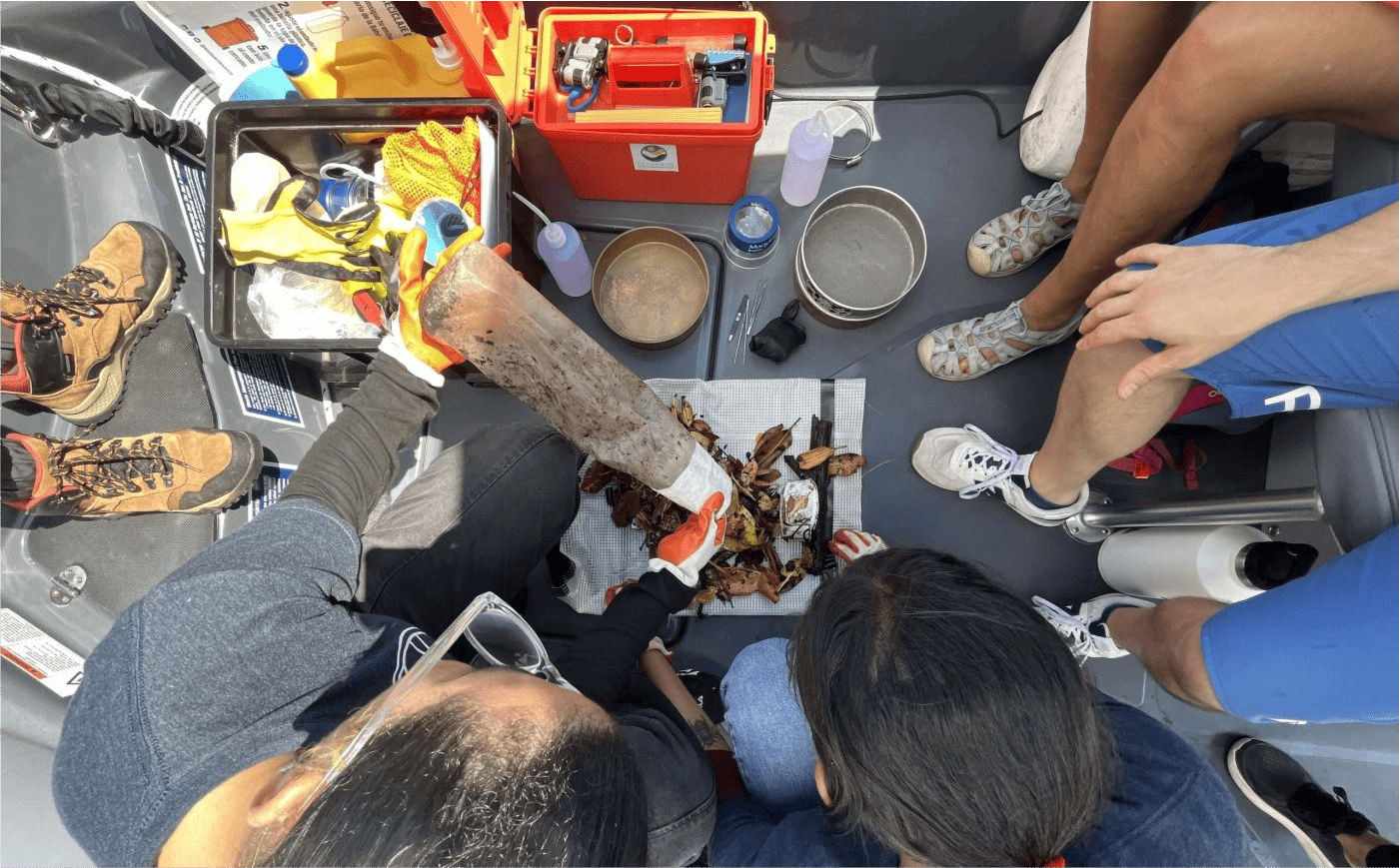 An estuarine shoutout to the volunteers who participated in the field trip of characterization of microplastics, as part of our certification for citizen scientists, last Saturday, April 28. They collected 68 microplastics from the areas of the Caño Martín Peña and Canal San Antonio. Congratulations!  See the photo gallery here.
EarthEcho Highlights 2023 Puerto Rico Water Quality Day Participants

Read the article from EarthEcho International, organizer of the EarthEcho Water Challenge, published in monitorwater.org.
Weekly water quality monitoring
Evaluation carried out on Wednesday, May 10, 2023. We have a GREEN flag for the Condado Lagoon Natural Estuarine Reserve. We recommend avoiding the area that did not pass the quality standard (70 CFU/100 ML). Remember to avoid these bodies of water during rainy events.