Every week we share collaboration, volunteering and work opportunities through programmed actions and initiatives in benefit of the communities and ecosystems of the San Juan Bay Estuary Watershed. These activities, recommendations and information are for everyone's benefit. 
Celebrating Our Community Leaders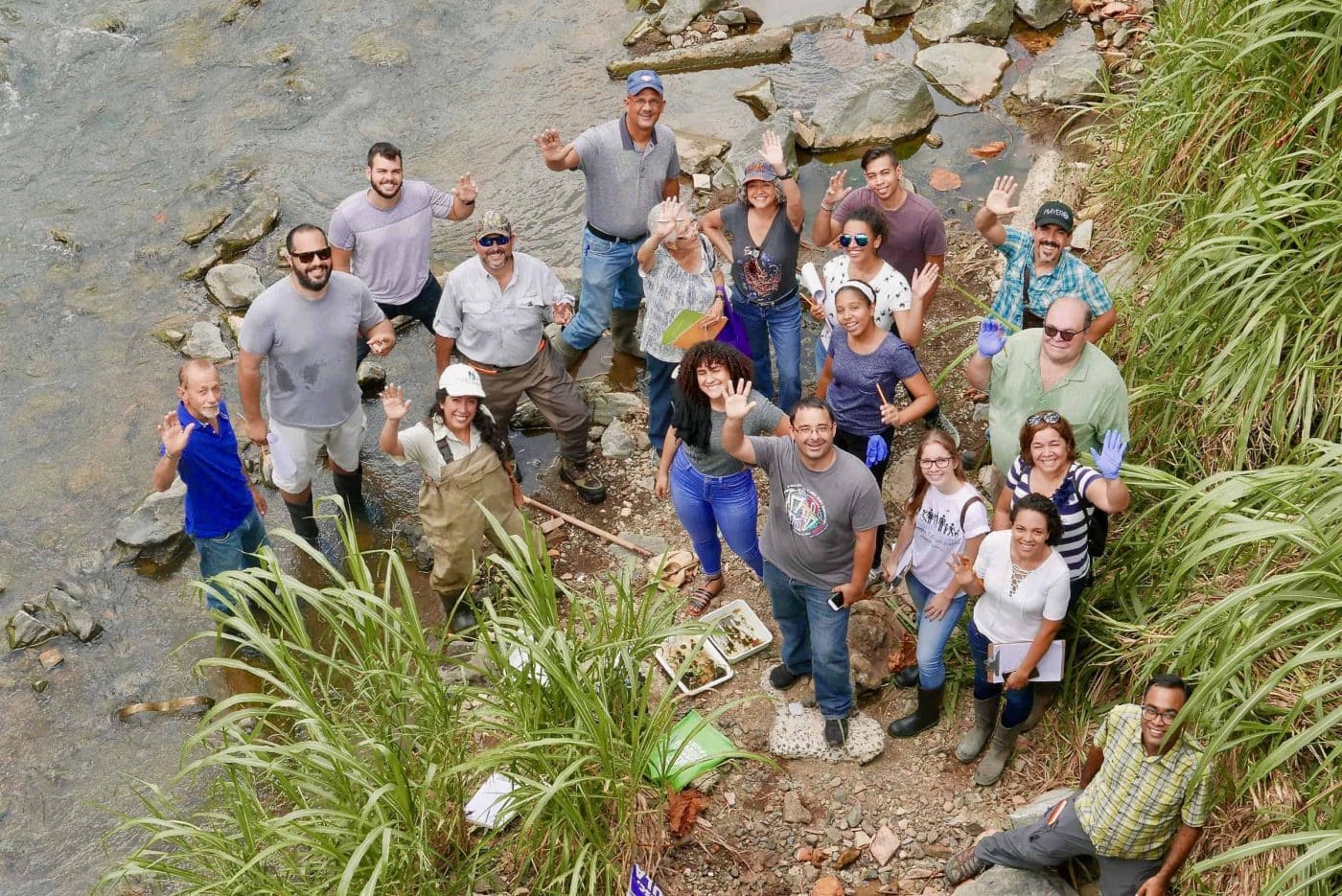 This week we celebrate Community Leader Week and dedicate it to estuarine leaders, who work every day for the safety, well-being, and environmental justice of their communities. Congratulations!
Employment and Contract Opportunities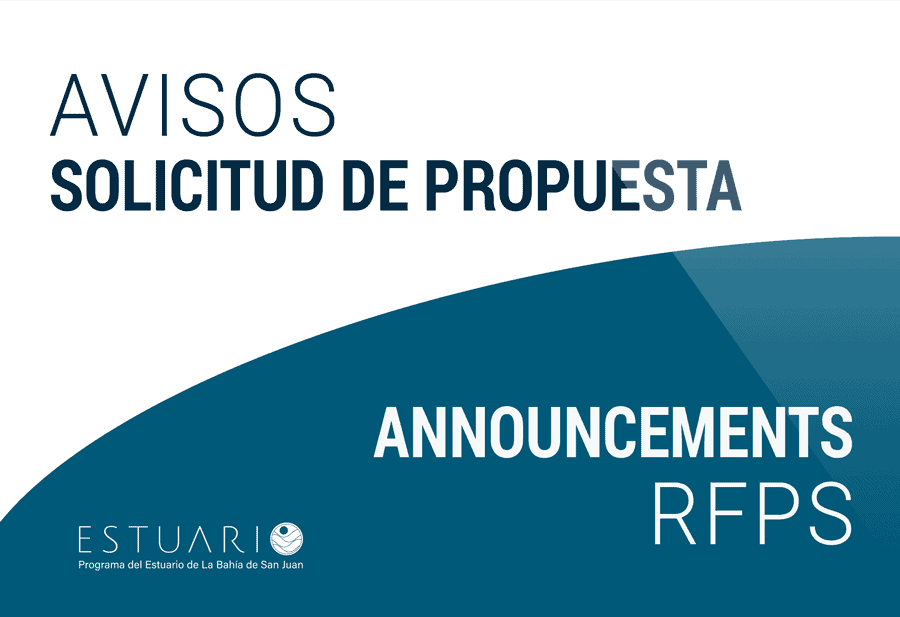 Estuario offers the following employment and collaboration opportunities:
CLEANING SERVICE – Office, located in Old San Juan.  The location is approximately 2,500 square feet and has two bathrooms. Send your resume or quote to

[email protected]

with the subject: "Cleaning service", or call 787-725-8165, before March 15, 2022.
HANDYMAN – Estuario is seeking for handyman and/or maintenance contractors for jobs such as painting and repairs, among others. Send your contact information to

[email protected]

with the subject "Handyman", or call 787-125-8165, before March 15, 2022.
Weekly Water Quality Monitoring
Support Us with Your Refund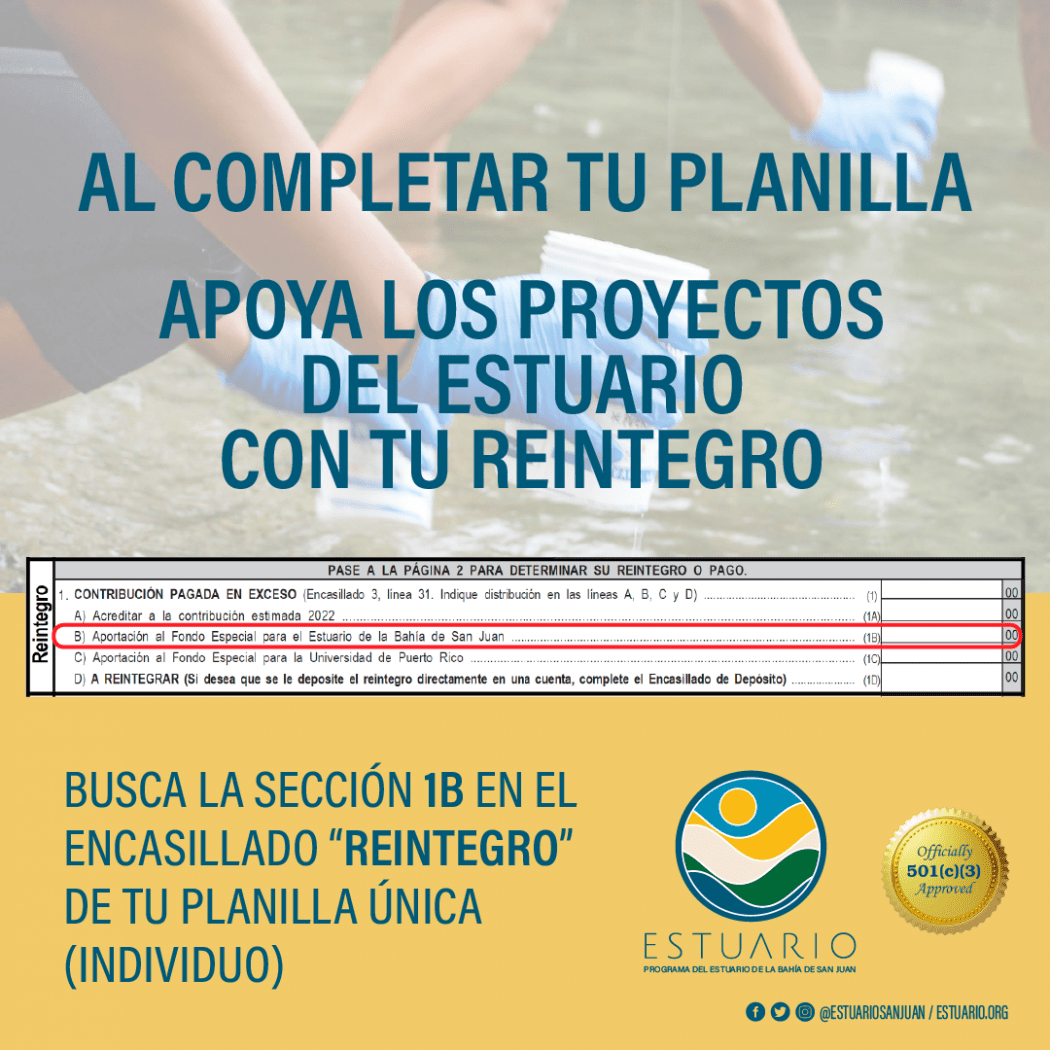 Contribute to our watershed restoration and management activities with your Individual Income Tax Return refund. Look for the option "Contribution to the San Juan Bay Estuary Special Fund," located in line 1B of the "Refund" box of your form. Read more here.
The actions for the restoration and management of bodies of water within the San Juan Bay Estuary Watershed are possible thanks to the public. Donations to the San Juan Bay Estuary Program are deductible from Puerto Rico and US tax returns.
For more info, go to https://estuario.org/donate/.
Follow us on social media, where we share information on activities which will contribute to your knowledge and personal and professional development. If you have any doubts or questions, please contact us through [email protected].
Register as a volunteer, HERE.