An estuarine greeting! Through our weekly update, we aim to inform residents and friends of the San Juan Bay estuary watershed communities about events, projects, activities, and training opportunities.
On Tuesday, March 21, 2023, due to an electrical failure at PRASA's Puerto Nuevo treatment plant, a wastewater overflow occurred in the streets of Condado that affected the Condado Lagoon Natural Estuarine Reserve and surrounding bodies of water. Yesterday, Thursday March 23, 2023, we took samples to perform our weekly bacteriological analysis tests. See the results, below.
Certification for citizen scientists
The fifteenth Water Quality Day will be on Saturday, April 1, 2023.  Have you already chosen your body of water? Registration is open! Create your group, choose your body of water and register it in:https://estuario.org/diadecalidaddeagua/.
There is one week left before the event! Attend one of our training workshops and pick up your monitoring kit:
Saturday, March 25 of 2023:
Las Salinas Interpretive Center, Cabo Rojo — 9:00 a.m.­­ – 10:00 a.m.
Department of Natural and Environmental Resources — 9:00 a.m. – 10:00 a.m.
Ponce Health Sciences University — 10:00 a.m. – 11:00 a.m.
Tuesday, March 28:
Institute of Environmental Engineers of the College of Engineers and Surveyors of Puerto Rico — 7:00 p.m. – 8:00 p.m.
Family Day Trip at Condado Lagoon Natural Estuarine Reserve
After participating in the Water Quality Day, join us at the Jaime Benítez Park, where we will have the following activities:
1:00 p.m.: Environmental artisans market and information tables, with the collaboration of environmental organizations
2:00 p.m.: Educational talks by environmental organizations
4:00 p.m.: Interpretive tour of the Reserve
5:00 p.m.: Educational Family Games
6:30 p.m.: Reading of the story: Canito, the fishing bat
7:00 p.m.: Estuary Cinema Presents: Puss in Boots: The Last Wish
On Wednesday, March 22, we walked the streets of Old San Juan with an extraordinary group of friends of our resources and urban nature, in commemoration of World Water Day. See the photos, here.
International Day of Forests
Last Tuesday, March 21, Estuario and the Department of Natural and Environmental Resources celebrated the International Day of Forests with an interpretive tour in the Piñones State Forest. See the photos, here.
Estuario invites you to the virtual seminar: Recovery projects in public domain lands associated with water bodies in Puerto Rico
Time: 10:00 a.m. – 12:00 p.m.
Summary: This webinar will discuss factors associated with the location of proposed works on public lands linked to water bodies in Puerto Rico, such as delimitation, uses and administration of the Maritime Terrestrial Zone, Surveillance and Rescue Easements, among others related to the riverbed and banks. Numerous works or actions have been proposed to repair or avoid damage due to the effect of storm surges, waves, loss of coast, as well as overflow, flooding and erosion related to freshwater currents after the passage of Hurricane Maria over the Island.
Contracts/Employment Opportunities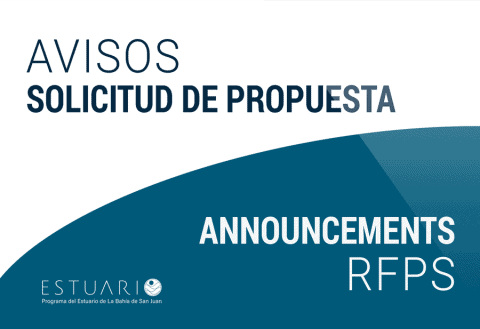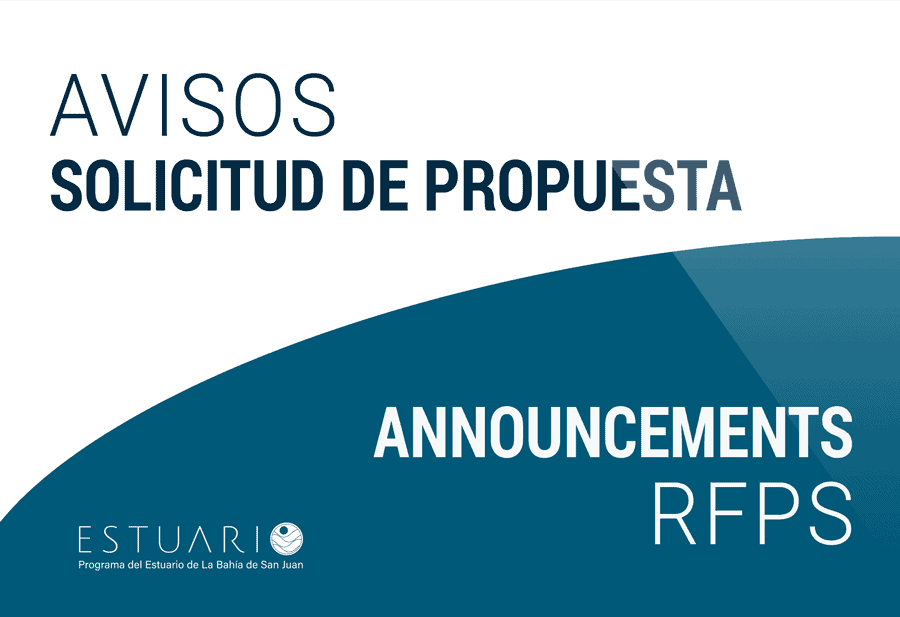 Reporting directly to the executive director, responsible for the efficiency of daily operations, ensuring the effective management and development of the team, the implementation of programs, and quality control and evaluation.
Responsible for supervising the effective management and operations of projects subsidized by the Bipartite Infrastructure Law, in compliance with all grant requirements. These projects include, but are not limited to, water quality restoration, blue/green infrastructure, and coastal and climate resilience.
Media coverage and publications
Monitoreo bacteriológico semanal
Evaluation conducted Thursday, March 23, 2023.  We have a RED flag in the Reserve. The map identifies stations that exceeded the water quality parameter for enterococci (70 CFU/100 ml). We recommend avoiding direct contact with these areas. The next monitoring will be conducted on Monday, March 27, 2023 and the results will be published Tuesday, March 28.
The actions for the restoration and management of bodies of water within the San Juan Bay Estuary Watershed are possible thanks to the public. Donations to the San Juan Bay Estuary Program are deductible from Puerto Rico and US tax returns.
For more info, go to https://estuario.org/donate/.
Follow us on social media, where we share information on activities which will contribute to your knowledge and personal and professional development. If you have any doubts or questions, please contact us through [email protected].
Register as a volunteer, HERE.