Through our weekly update, we share opportunities for collaboration, volunteering, and work; through initiatives and actions programmed for the benefit of the ecosystems and communities of the San Juan Bay estuary. These activities, tips and information are for everyone's benefit.
Cine del Estuario Special Feature: In The Heights
Sign Up: Puerto Rico Water Quality Monitoring Day 2022
The time has come to create your group, choose a monitoring spot and participate in the largest citizen science event on the Island! The Puerto Rico Water Monitoring Day 2022 will be on Saturday, August 27, from 9:00AM-11:00AM.  How to participate?
Access our interactive portal, where you can read more information about the event, identify bodies of water that you can monitor in the area of your preference and register to participate. Sign up now! https://estuario.org/diademonitoreo/
Participate in the training workshops for the Water Quality Monitoring Day 2022. Choose your workshop and register.
Certification for Citizen Scientists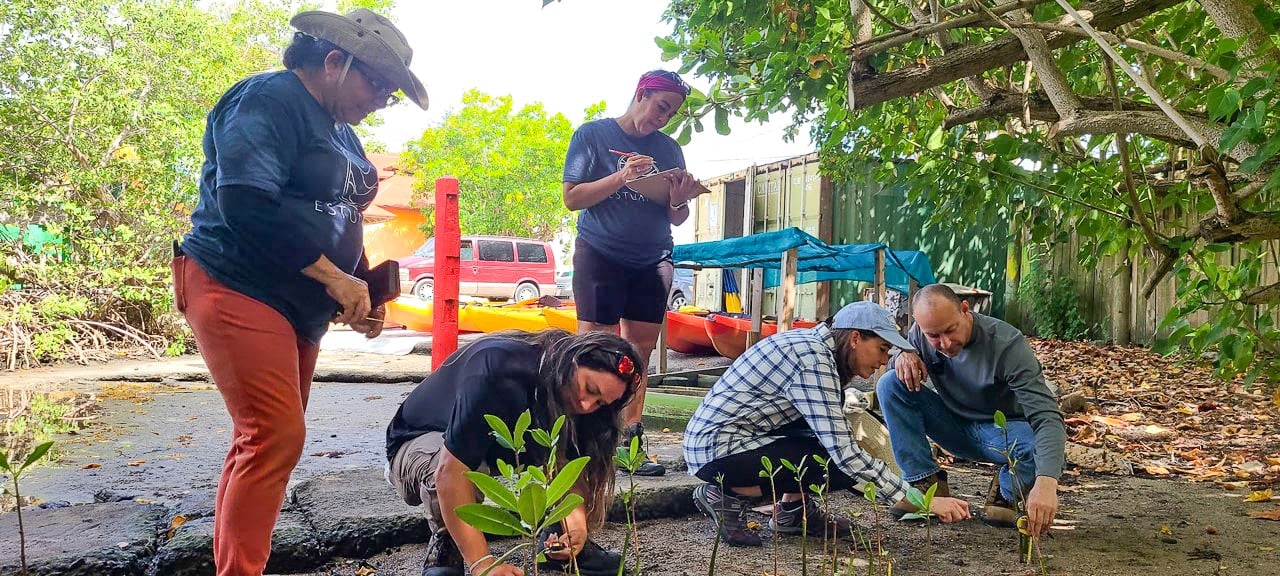 Four New Citizen Scientists Get Certified with Estuario
An estuarine shoutout to the four citizen scientists who completed their certification process in our coastal resilience module!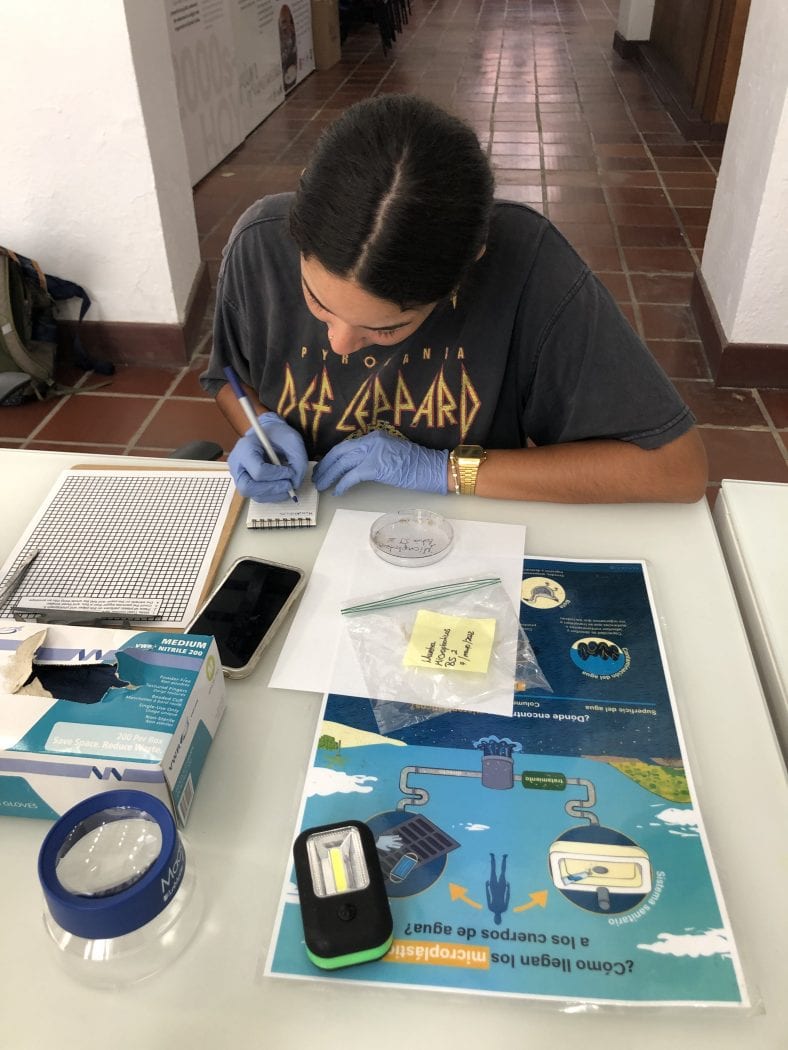 Collaboration with the Department of Science and Technology of the Inter-American University of San Germán
As part of the requirements for the certification of the Microplastics Characterization and Reduction Module of  the Citizen Scientists Certification Program, last Saturday, July 9, the volunteers of the module analyzed samples and identified them as primary and secondary microplastics. In addition, they categorized them (pellets, fragments, foam, microfibers, films). These samples will be analyzed by student Alexis Rosado, under the supervision of Dr. Angela Gonzaléz, as part of a collaboration of the Department of Science and Technology of the Universidad Interamericana de San Germán.
Weekly Water Quality Monitoring
Evaluation conducted Thursday, July 14, 2022.  We have a red flag for the Condado Lagoon Natural Estuarine Reserve and another area that did not pass quality standards. We recommend avoiding any contact with these areas and being on the lookout for precipitation events.
Mensaje de tu Centro Comunitario Virtual
This 2022 hurricane season, Estuario encourages you to download the Community Hurricane Preparedness Guide and apply its recommendations. The strength and resilience of your community starts at home. In this month of June, we continue to urge communities to recognize natural risks and stay informed.
Take advantage of our informative platform, the Virtual Community Hub, where you will find vital information to prepare your family and community. 
We remind you that to learn about our Hazard Mitigation Program and identify the risks, conditions and community assets available in your community:  https://estuario.org/hazard-mitigation/
The actions for the restoration and management of bodies of water within the San Juan Bay Estuary Watershed are possible thanks to the public. Donations to the San Juan Bay Estuary Program are deductible from Puerto Rico and US tax returns.
For more info, go to https://estuario.org/donate/.
Follow us on social media, where we share information on activities which will contribute to your knowledge and personal and professional development. If you have any doubts or questions, please contact us through [email protected].
Register as a volunteer, HERE.