Below, we share opportunities for collaboration, volunteerism, and training for this week, through initiatives and actions programmed for the benefit of the San Juan Bay Estuary's ecosystems and their communities.
Gamaliel Pagán Hernández Christmas Bird Counts
An estuarine shoutout to the 140 volunteers who were part of the Gamaliel Pagán Hernández Christmas Bird Counts this 2022-2023 season! We also thank all the managers, administrators and entities that provided us with access to their natural spaces.  See more information about the collected data and the photo gallery, here.
Educational day at the Condado Lagoon Natural Estuarine Reserve
Certification for citizen scientists
Get certified as a citizen scientist with the Coastal Resilience thematic module of Estuario's Certification for Citizen Scientists Program.
On Thursday, January 26 and Saturday, January 28, 2023, a thematic workshop and field trip will be offered, respectively, relevant to the topic of seagrass ecosystems.
Our Condado Lagoon citizen engagement coordinator offered an interpretive tour last Tuesday, to students from the Illinois College in the Condado Lagoon Natural Estuarine Reserve. The group also planted red mangroves in the Reserve. The activity was carried out in collaboration with the Marine Environment Society.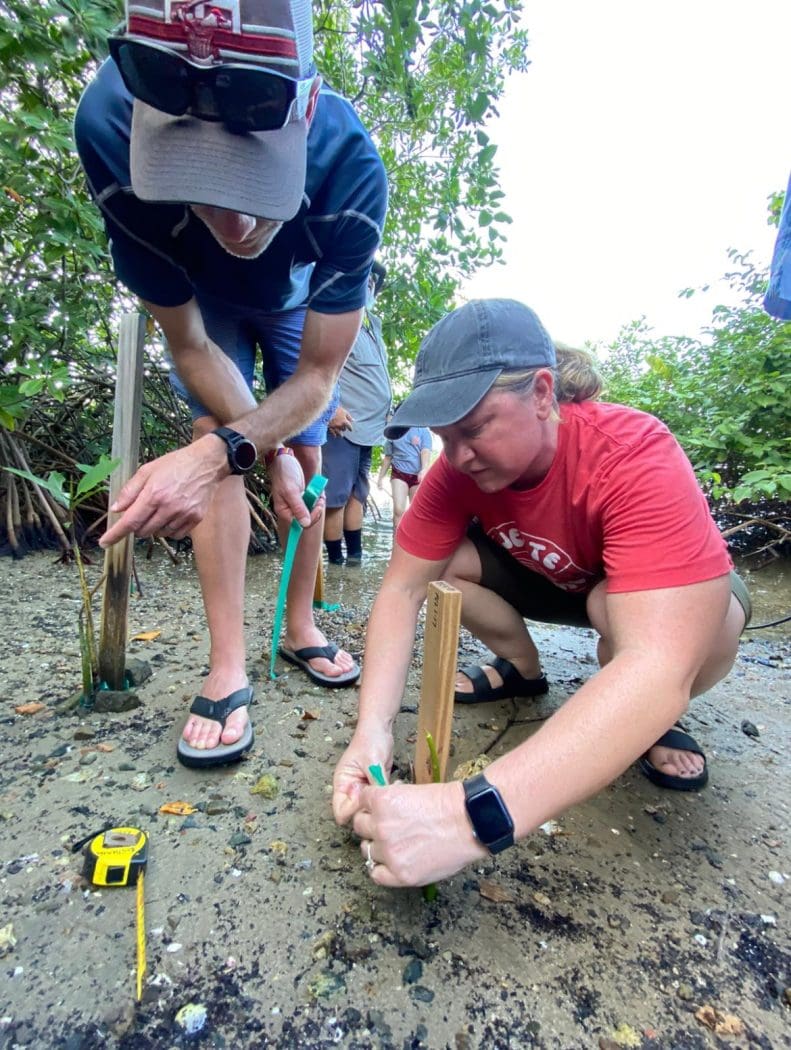 Water Quality Monnitoring Day of Puerto Rico 2023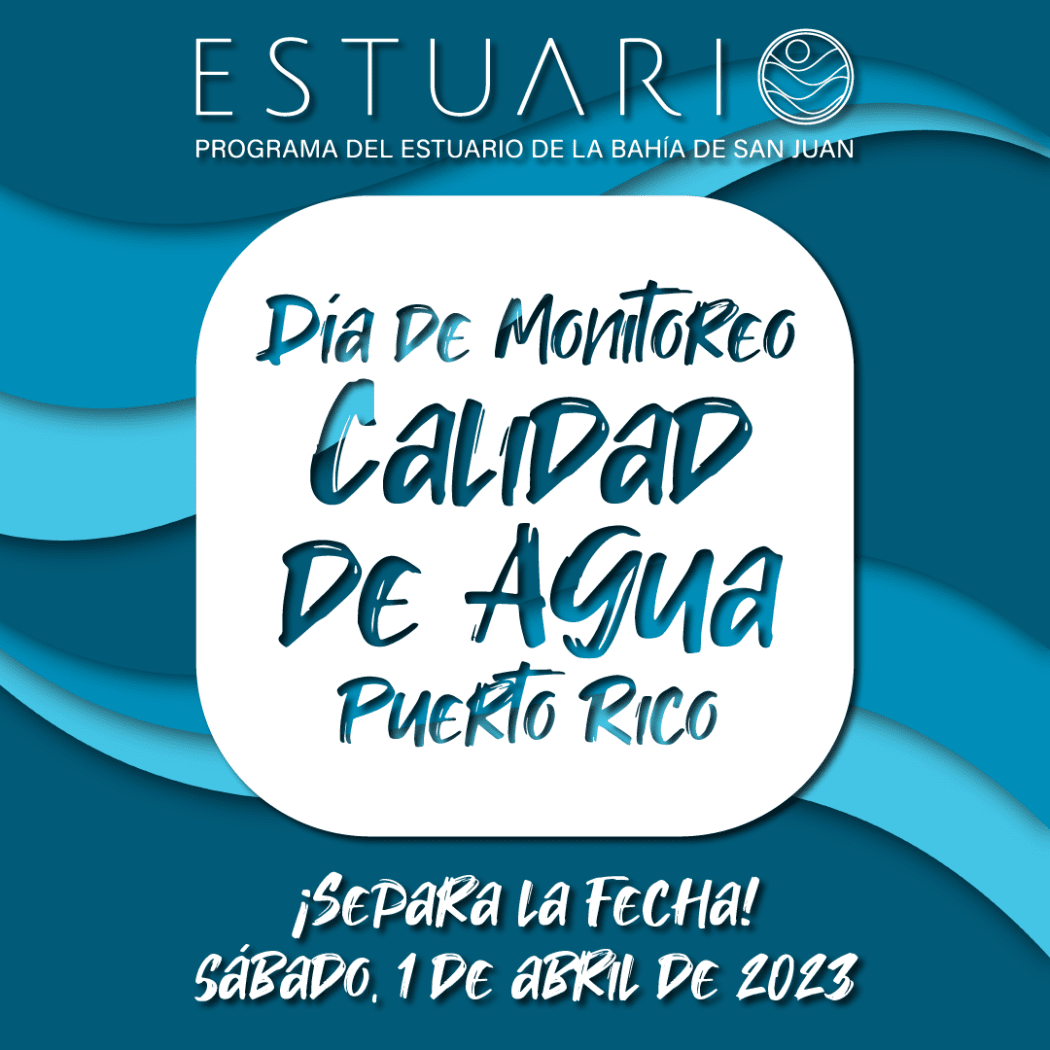 It's approaching! The Water Quality Monitoring Day of Puerto Rico comes on Saturday, April 1, 2023.  Save the date! More info. soon.
Cine del Estuario is back!  Don't miss the screening of Jurassic World Dominion; on Saturday, February 4, 2023, at 7 p.m. in the Jaime Benítez Park of the Condado Lagoon Natural Estuarine Reserve. This event is free of charge. Bring a blanket or chair!
Media coverage and publications
Alvarado León, G.E. B. January 8, 2023. Prioridad en 2023: Crisis climática. Ambiente Hoy. El Nuevo Día. pp.32-33.
Weekly water quality monitoring
Evaluation conducted Thursday, January 12, 2023. We have a GREEN flag for the Condado Lagoon Natural Estuarine Reserve.  We recommend avoiding the areas that did not pass monitoring standards, as well as any body of water during rainfall events (and at least 48 hours after).
The actions for the restoration and management of bodies of water within the San Juan Bay Estuary Watershed are possible thanks to the public. Donations to the San Juan Bay Estuary Program are deductible from Puerto Rico and US tax returns.
For more info, go to https://estuario.org/donate/.
Follow us on social media, where we share information on activities which will contribute to your knowledge and personal and professional development. If you have any doubts or questions, please contact us through [email protected].
Register as a volunteer, HERE.