Every week we share collaboration, volunteering and work opportunities through programmed actions and initiatives in benefit of the communities and ecosystems of the San Juan Bay Estuary Watershed. These activities, recommendations and information are for everyone's benefit. 
Today, Friday February 11, we celebrate and recognize all the women dedicated to fields of science who, in one way or another, support our estuarine management and conservation efforts.
Citizen Scientists Certification
Become a Certified Citizen Scientist. Participate in the introductory workshop to the Characterization and Reduction of Microplastics Module, on Wednesday, February 23, 2022, at 3PM by Zoom. Find out more about the thematic modules, certification process and registry for one of the scheduled workshops today.
Workshop: Green Infrastructure & Community Gardens
Learn about the benefits of Green Infrastructure as a sustainable urban planning strategy and the role of community gardens as tools for risk mitigation and economic development. Don't miss the workshop: Green Infrastructure and Community Gardens; on Thursday, February 24, 2022, at 5PM through Zoom. 
Community Protocol to Submit Complaints and File Environmental Violation Reports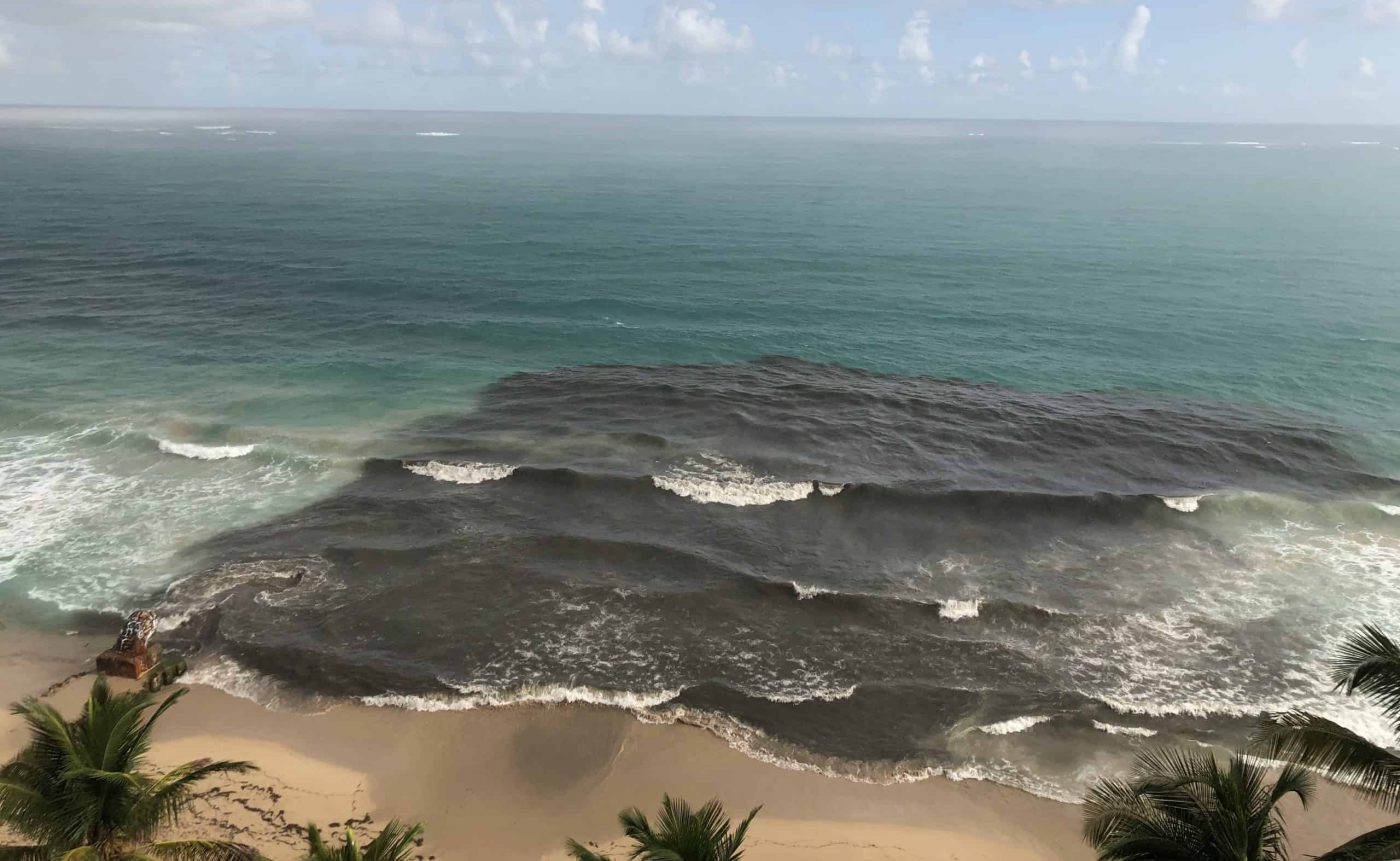 The protection and conservation of our natural spaces is everyone's responsibility. Estuario shares with you the Community Protocol to Submit Complaints and File Environmental Violation Reports, which provides you with procedures and contacts to report environmental situations at the municipal, central and federal level. Share it with members of your community.
Weekly Water Quality Monitoring
Here are this week's results for the bacteriological monitoring performed Thursday, February 10, 2022. These results are also posted in our social media accounts.
We've raised our red flag for the eastern zone of the Condado Lagoon, due to high readings of enterococci in the area. Precipitation events, such as those witnessed in the past few days, promote the transfer of polluted runoff towards water bodies.
We recommend avoiding recreational use of the lagoon. Remember to be cautious with recreational use in natural waters after precipitation events.
The actions for the restoration and management of bodies of water within the San Juan Bay Estuary Watershed are possible thanks to the public. Donations to the San Juan Bay Estuary Program are deductible from Puerto Rico and US tax returns.
For more info, go to https://estuario.org/donate/.
Follow us on social media, where we share information on activities which will contribute to your knowledge and personal and professional development. If you have any doubts or questions, please contact us through [email protected].
Register as a volunteer, HERE.