Tomorrow's the big day! The largest participatory science event of the Island, the Puerto Rico Water Quality Monitoring Day 2022, will be from 9AM-11AM.  Have you already signed up? You're still on time. Very important: upload your photos and tag us in your favorite social networks. We will be sharing on our page how thousands of citizens join this great effort. For more information, access the event portal and if you have any questions, send a message to: [email protected].
We've distributed all the monitoring kits for the event. If you didn't get yours, no problem! You can still participate. Look for our information table at Balneario El Escambrón in San Juan, where we will be accompanied by the Municipality of San Juan, Sea Grant, Scuba Dogs Society, Trito Agro-Industrial Services, Inc. (tais) and Guarda Ríos (Friends of the Río Piedras).
Certification for Citizen Scientists
We're continuing with the current round of elective workshops for the certification for citizen scientists. Don't miss the next workshop, corresponding with the thematic modules of Participatory Bird Censuses: Getting to Know the Waterfowl of the Estuary Wetlands; with our education manager, Eliezer Nieves, on Wednesday, Augus t31, 2022, 7-8PM via Zoom.
Gallery—Participatory Bird Census at the San Juan Bay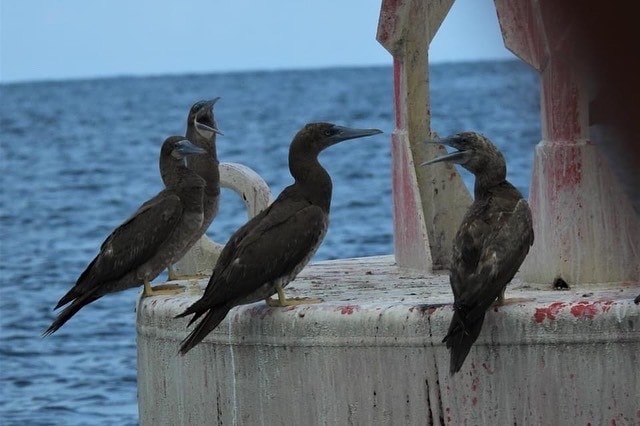 On Tuesday, August 23, 2022, the most recent bird census was conducted in the San Juan Bay, part of the participatory bird census module of Estuario's Certification for Citizen Scientists Program.
We thank the neighbors, users, collaborators, and administrators of Condado Lagoon Natural Estuarine Reserve, who participated in the meeting of Amigos de la Laguna, on Wednesday, August 24. In this gathering, the community-based group discussed the new agreement to co-manage the reserve between Estuario, the Municipality of San Juan and the Department of Natural and Environmental Resources of Puerto Rico.
Cañizares, M., Torres, B., Rivera, I. August 24, 2022. Informe ambiental: Monitorean calidad del agua. NotiCentro. WAPA TV. Web. https://www.wapa.tv/noticias/ciencia/informe-ambiental–monitorean-calidad-del-agua_20131122536807.html
Gómez, S., Torres, B., Rivera, I. August 23, 2022. Invitan a participar del día de monitoreo de calidad de agua. TELENOTICIAS. Telemundo Puerto Rico. Web. https://www.telemundopr.com/noticias/local/invitan-a-participar-del-dia-de-monitoreo-de-calidad-de-agua/2384976/
Rivera, I. August 22, 2022. Estuario celebra el Día de Monitoreo de Calidad de Agua. Ambiente. ¡ey! Boricua. Web. https://eyboricua.com/noticias/ambiente/estuario-celebra-el-dia-de-monitoreo-de-calidad-de-agua/
El Día de Monitoreo de Calidad de Agua. Municipio de San Juan. Web. https://sanjuan.pr/eventos/dia-de-monitoreo-de-calidad-de-agua%EF%BF%BC/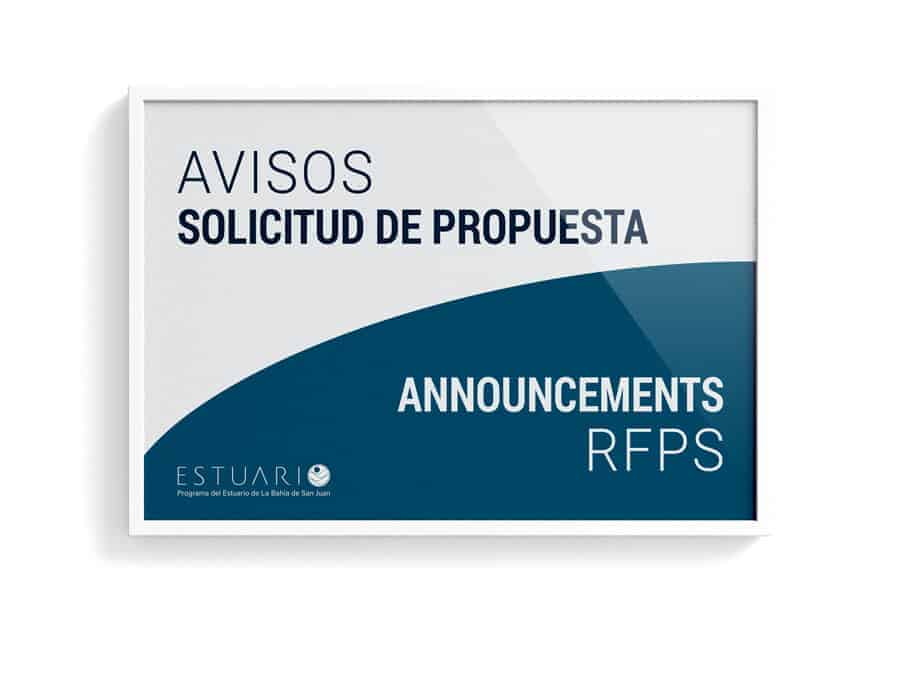 Estuario Hazard Mitigation Specialist—We're seeking a service provider with a proven and successful track record in the development of FEMA approved Hazard Mitigation Plans in a multijurisdictional context to advise in the development of the Multijurisdictional Hazard Mitigation Plan for the San Juan Metropolitan region in Puerto Rico.
Weekly Water Quality Monitoring
Evaluation conducted on Thursday, August 25, 2022.  We have red flag for the Condado Lagoon Natural Estuarine Reserve. We recommend avoiding contact in any areas that did not pass the water quality standard and being on the lookout for precipitation events.
Message from your Virtual Community Hub
This 2022 hurricane season, Estuario encourages you to download the Community Hurricane Preparedness Guide and apply its recommendations. The strength and resilience of your community starts at home. In this month of June, we continue to urge communities to recognize natural risks and stay informed.
Take advantage of our informative platform, the Virtual Community Hub, where you will find vital information to prepare your family and community. 
We remind you that to learn about our Hazard Mitigation Program and identify the risks, conditions and community assets available in your community:  https://estuario.org/hazard-mitigation/
The actions for the restoration and management of bodies of water within the San Juan Bay Estuary Watershed are possible thanks to the public. Donations to the San Juan Bay Estuary Program are deductible from Puerto Rico and US tax returns.
For more info, go to https://estuario.org/donate/.
Follow us on social media, where we share information on activities which will contribute to your knowledge and personal and professional development. If you have any doubts or questions, please contact us through [email protected].
Register as a volunteer, HERE.