Through our weekly update, we share opportunities for collaboration, volunteering, and work; through initiatives and actions programmed for the benefit of the ecosystems and communities of the San Juan Bay estuary. These activities, tips and information are for everyone's benefit.
Today, Friday, April 22, 2022, is Earth Day!  We thank all the citizens and collaborators who have supported the activities scheduled this week. Together we can raise awareness and establish spaces to foster conservation and restoration strategies.
Participatory Bird Census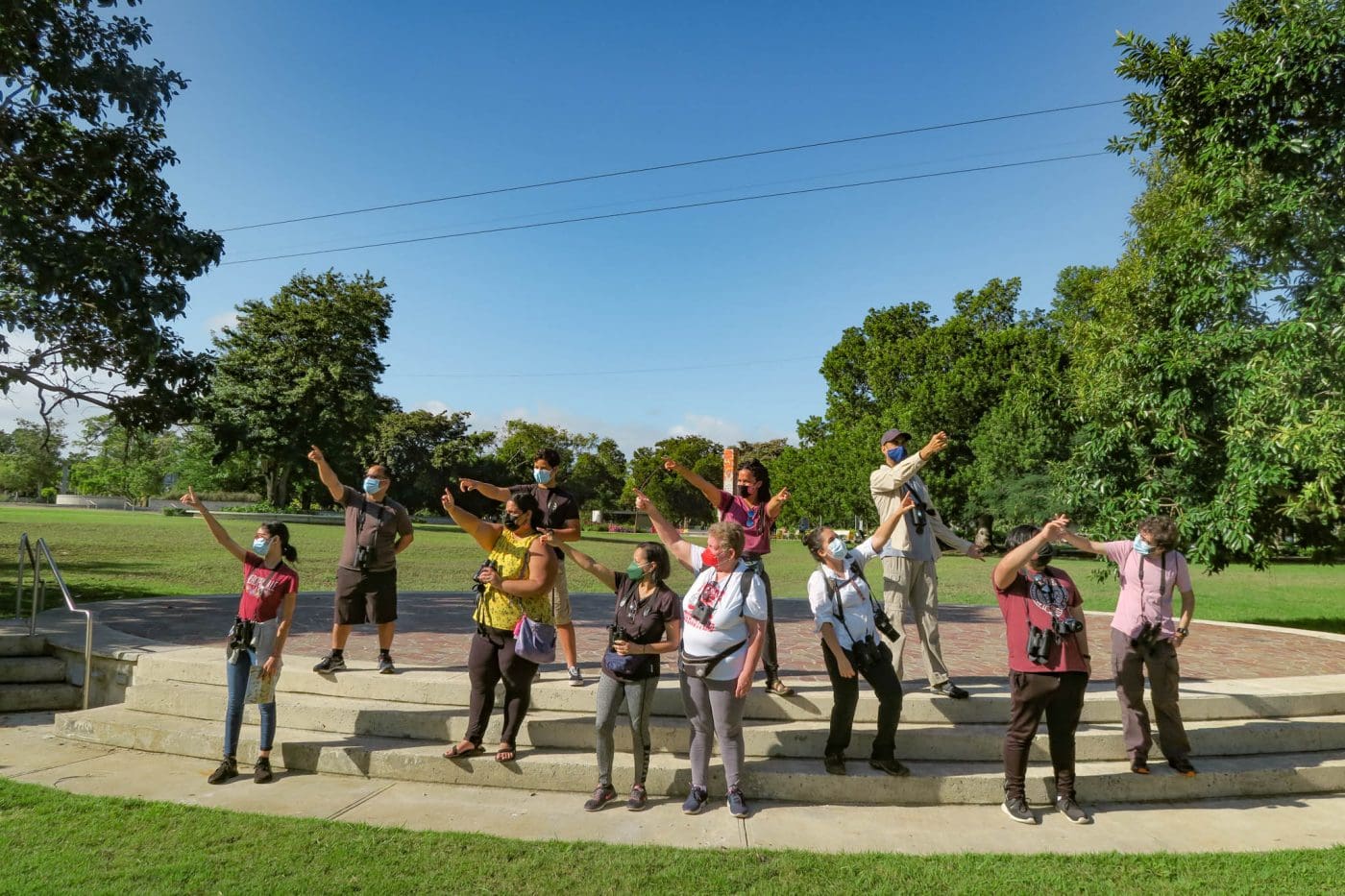 There are still spaces available for our next bird census this Sunday, April 24, 2022, from 7AM at the Botanical Gardens at Río Piedras.  Register today through our events portal.
Beyond Plastics: Problem and Solutions in Puerto Rico
Environmental justice and the changes needed to achieve it start from our communities. Therefore, we invite you to a training that covers the current state of the plastic waste crisis on the Island, what you need to know to act, the measures that have been taken from the point of view of public policy, and the platform created by already established actors. It will be provided on two dates, Friday, 13 and Saturday, May 14, 2022, from 10AM-12PM.  Both dates will feature the same workshop. Register today in our portal.
Weekly Water Quality Monitoring
The actions for the restoration and management of bodies of water within the San Juan Bay Estuary Watershed are possible thanks to the public. Donations to the San Juan Bay Estuary Program are deductible from Puerto Rico and US tax returns.
For more info, go to https://estuario.org/donate/.
Follow us on social media, where we share information on activities which will contribute to your knowledge and personal and professional development. If you have any doubts or questions, please contact us through [email protected].
Register as a volunteer, HERE.