Flora
The plants and vegetation of the urban forests of the metropolitan area is the most diverse on the island. Their conservation is extremely important and one of our best tools to battle climate change.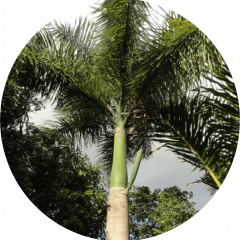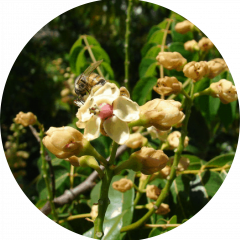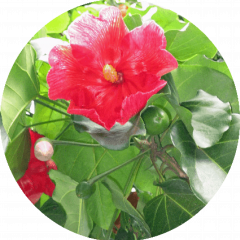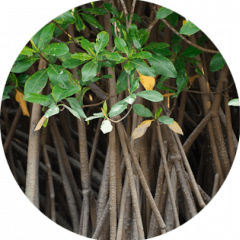 Other species in our urban forests
The estuary is home to a great number of native and migratory birds.
The birds are bioindicators of the health of our ecosystem. By conserving the habitats of the estuary, we ensure future generations will be able to enjoy them.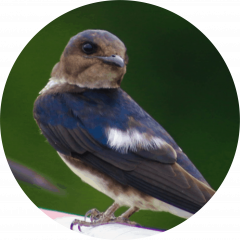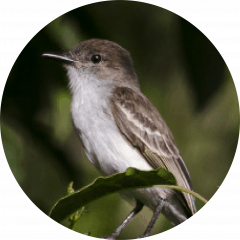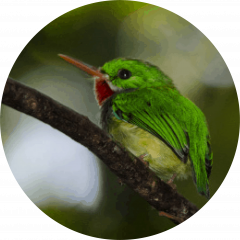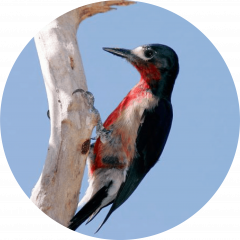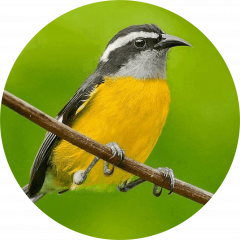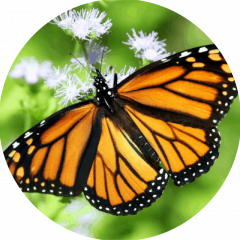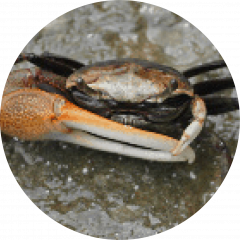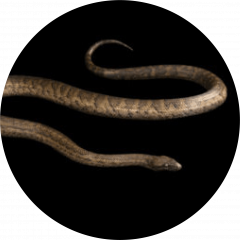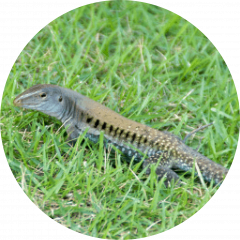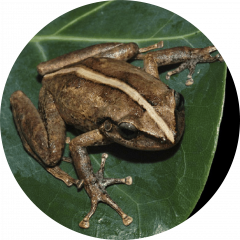 | id | Nombre común | Nombre científico | Tipo |
| --- | --- | --- | --- |
| id | Nombre común | Nombre científico | Tipo |
| 1 | Abeyuelo | Colubrina arborescens | Flora |
| 2 | Algarrobo | Hymenaea courbaril | Flora |
| 3 | Almácigo | Bursera simaruba | Flora |
| 4 | Barbasco | Canella winterana | Flora |
| 5 | Bromelia de Mogote | Hohenbergia antillana | Flora |
| 6 | Bucayo de Mogote | Erythrina eggersii | Flora |
| 7 | Cafecillo de Costa | Ernodea littoralis | Flora |
| 8 | Cafeíllo | Casearia decandra | Flora |
| 9 | Caimito | Chrysophyllum cainito | Flora |
| 10 | Calambreña | Coccoloba venosa | Flora |
| 11 | Capá blanco | Cordia dentata | Flora |
| 12 | Capá prieto, Capá, Muñeco | Cordia alliodora | Flora |
| 13 | Capá Rosa | Callicarpa ampla | Flora |
| 14 | Caracolillo | Homalium racemosum | Flora |
| 15 | Casasia, Pera de playa | Casasia clusiifolia var. clusiifolia | Flora |
| 16 | Cayur | Annona glabra | Flora |
| 17 | Ceiba | Ceiba pentandra | Flora |
| 18 | Cerezo, Palo de muñeca, Vaca. | Cordia collococca | Flora |
| 19 | Chicharrón | Casearia sp. (ilicoidea) | Flora |
| 20 | Cocaína falsa, Indio | Erythroxylum areolatum | Flora |
| 21 | Cocoa, Higüerillo, Higüerita | Amphitecna latifolia | Flora |
| 22 | Cohoba | Anadenanthera peregrina peregrina | Flora |
| 23 | Cojoba | Cojoba arborea | Flora |
| 24 | Palo Paloma | Crossopetalum rhacoma | Flora |
| 25 | Coral | Erythrina (arborea) herbaceae | Flora |
| 26 | Corozo | Acrocomia media | Flora |
| 27 | Coscorrón | Elaeodendron xylocarpum | Flora |
| 28 | Cotorro | Adelia ricinella | Flora |
| 29 | Coyor | Aiphanes acanthophylla | Flora |
| 30 | Cucubano | Guettarda scabra | Flora |
| 31 | Cupeíllo | Clusia clusioides | Flora |
| 32 | Cupey | Clusia rosea | Flora |
| 33 | Dalnopsis | Daphnopsis helleriana | Flora |
| 34 | Dama de Maricao | Brunfelsia densifolia | Flora |
| 35 | Gaita | Exothea paniculata | Flora |
| 36 | Grajo | Eugenia axillaris | Flora |
| 37 | Granadillo | Buchenavia tetraphylla | Flora |
| 38 | Guácima | Guazuma ulmifolia | Flora |
| 39 | Guanábana cimarrona | Annona montana | Flora |
| 40 | Guanacaste | Enterolobium cyclocarpum | Flora |
| 41 | Guara | Cupania triquetra | Flora |
| 42 | Guaraguao | Guarea guidonia | Flora |
| 43 | Guayabota de Costa | Eugenia fajardensis | Flora |
| 44 | Guayacán | Guaiacum officinale | Flora |
| 45 | Guayacán blanco | Guaiacum sactum | Flora |
| 46 | Guitarán | Dodonaea viscosa subsp. elaeagnoides | Flora |
| 47 | Higo chumbo | Harrisia portoricensis | Flora |
| 48 | Higüera de Susúa | Crescentia portoricensis | Flora |
| 49 | Higüero de Costa | Crescentia linearifolia | Flora |
| 50 | Hoja Menuda | Eugenia ligustrina | Flora |
| 51 | Huesillo | Chionanthus domingensis | Flora |
| 52 | Jagua | Genipa americana | Flora |
| 53 | Jagüeíllo | Ficus citrifolia | Flora |
| 54 | Jugüey blanco | Ficus trigonata | Flora |
| 55 | Limoncillo | Calyptranthes sintenisii | Flora |
| 56 | Maga de culebra | Bastardiopsis eggersii | Flora |
| 57 | Mago, Toporite | Hernandia sonora | Flora |
| 58 | Malvavisco | Corchorus hirsutus | Flora |
| 59 | Mameyuelo, Bádula | Ardisia obovata | Flora |
| 60 | Manaca | Calyptronoma rivalis | Flora |
| 61 | Mangle Blanco | Laguncularia racemosa | Flora |
| 62 | Mangle Botón | Conocarpus erectus var. erectus | Flora |
| 63 | Mangle Plateado | Conocarpus erectus var. sericeus | Flora |
| 64 | Mangle Prieto | Avicennia germinans | Flora |
| 65 | Mangle Rojo | Rhizophora mangle | Flora |
| 66 | María | Goetzea elegans | Flora |
| 67 | Mata buey | Andira inermis | Flora |
| 68 | Moca | Hura crepitans | Flora |
| 69 | Molinillo | Cordia sulcata | Flora |
| 70 | Moral | Coccoloba pubescens | Flora |
| 71 | Moralón | Dendropanax arboreus | Flora |
| 72 | Muñeco | Cornutia obovata | Flora |
| 73 | Nigua | Coccoloba rugosa | Flora |
| 74 | Ortegón | Guapira fragans | Flora |
| 75 | Ouemona | Anacardium occidentale | Flora |
| 76 | Pajuil | Gaussia princeps | Flora |
| 77 | Palma barrigona de sierra | Coccothrinax barbadensis | Flora |
| 78 | Palma de abanico, palma plateada | Gaussia attenuata | Flora |
| 79 | Palma de lluvia | Coccothrinax crinita | Flora |
| 80 | Palma petate | Chione venosa | Flora |
| 81 | Palo Blanco | Garcinia portoricensis | Flora |
| 82 | Palo de cruz | Cordia rickseckeri | Flora |
| 83 | Palo de lija | Bourreria succulenta | Flora |
| 84 | Palo de Vaca, Roble de guayo | Banara vanderbiltii | Flora |
| 85 | Palo Ramón | Citharexylum (spinosum | Flora |
| 86 | Pitangueira | Eugenia biflora | Flora |
| 87 | Roble de Guayo | Bourreria virgata | Flora |
| 88 | Tea | Amyris elemifera | Flora |
| 89 | Úcar | Bucida buceras | Flora |
| 90 | Uva playera | Coccoloba uvifera | Flora |
| 91 | Uvilla | Coccoloba diversifolia | Flora |
| 92 | Uvillo de costa | Coccoloba microstachya | Flora |
| 93 | Uvillo del Yunque | Eugenia haematocarpa | Flora |
| 94 | Vomitel colorado | Cordia sebestena | Flora |
| 95 | Zapote Negro | Diospyros revoluta | Flora |
| 96 | Carpintero | Melanerpes portoricensis | Aves |
| 97 | Falcón Común | Falco sparverius | Aves |
| 98 | Falcón Migratorio | Falco columbarius | Aves |
| 99 | Garceta Común | Egretta garzetta | Aves |
| 100 | Garza Azul | Egretta caerulea | Aves |
| 101 | Garza Blanca | Egretta thula | Aves |
| 102 | Garza Ganadera | Bubulcus ibis | Aves |
| 103 | Garza Pechiblanca | Egretta tricolor | Aves |
| 104 | Garza Real | Ardea alba | Aves |
| 105 | Garzón Cenizo | Ardea herodias | Aves |
| 106 | Halcón Peregrino | Falco peregrinus | Aves |
| 107 | Martinete | Butorides virescens | Aves |
| 108 | Martinetito | Ixobrychus exilis | Aves |
| 109 | Pájaro Bobo Mayor | Coccyzus vieilloti | Aves |
| 110 | Pájaro Bobo Menor | Coccyzus minor | Aves |
| 111 | Paloma Doméstica | Columba livia | Aves |
| 112 | Paloma Turca | Patagioenas squamosa | Aves |
| 113 | Pelícano Pardo | Pelecanus occidentalis | Aves |
| 114 | Yaboa Común | Nyctanassa violacea | Aves |
| 115 | Yaboa Real | Nycticorax nycticorax | Aves |
| 116 | Zumbadorcito de Puerto Rico | Chlorostilbon maugaeus | Aves |