The San Juan Bay Estuary Program supports the reduction, reuse and recycling of materials. The goal is to reduce, reuse and recycle the materials that are buried daily in landfills and sanitary landfill systems in Puerto Rico. It also seeks to minimize the impact they have on reaching estuarine waters and their ecosystem. That is why we encourage the estuarine population to begin to reduce excessive materials, reuse materials that have expired their usefulness and recycle the materials generated in their home, work area and community.
The following definitions will allow establishing the three R's and their specific meaning:
Reduce – practice that prevents or avoids the generation of solid waste.
Reuse – a practice that is responsible for using materials more than once or reusing materials for other purposes.
Recycle – a process focused on the recovery of materials that were discarded and can be used to make the same or other products or recover the raw material.

What materials can be reduced, reused and recycled?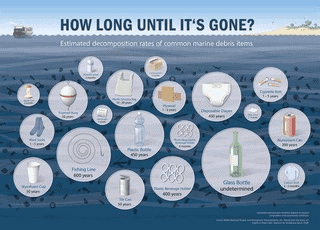 plástic #1 and #2
aluminum
paper
carton
tires
oils
metals
The centers or collection points are the places established by the agencies, municipalities, companies, etc., destined to recover the materials with recycling potential. Many of the collection centers are located in the municipal public works departments or in municipal spaces where there is access to the general public.
It is very important to be committed to your community and your environment. Find out about the collection centers near your community, segregate your materials in your home and educate your community about the benefits of reducing, reusing and recycling materials on our island.
This year, the San Juan Estuary Bay Program seeks to integrate a project to reduce, divert and recycle cooking oil within the estuarine community. This project seeks to eliminate the impact on the sanitary sewer system. To that end, it will seek to modify the behavior of the residents, merchants and owners of the area.