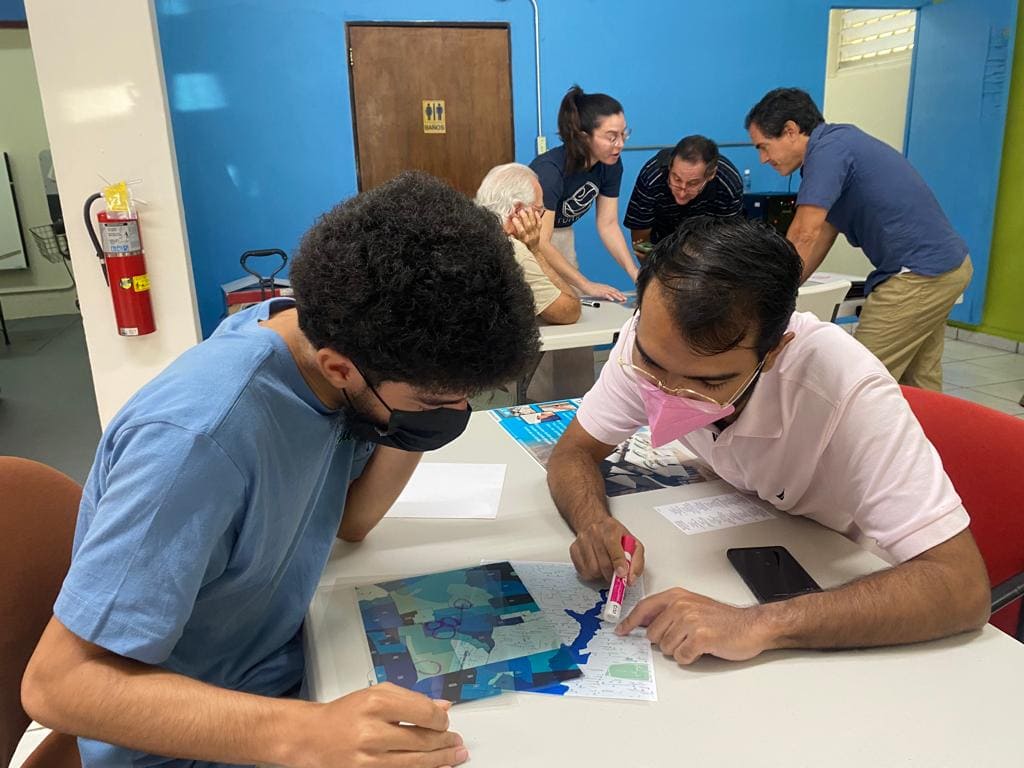 On November 12, the Water Community Network held a meeting in the community of Venus Gardens. Community representatives took members of the Network on a hike through the neighborhood, revealing the challenges facing their water infrastructure. Venus Gardens served as an example and basis for the discussion and reflection on the steps needed to solve problems related to water justice.
Similarly, on December 3, the Water Community Network held a workshop about ATLAS, a tool that is part of the great collection of information of the San Juan Bay Estuary Program (SJBEP). Over 10 community organizations and groups participated. Attendants offered suggestions for further development of the platform's offerings. Those present provided information on illegal discharges of sanitary waters in—or near—their communities, with the intention of further enriching the SJBEP's database.  The Water Community Network also initiated the development of a calendar, which will enable the group to share, organize and promote relevant activities.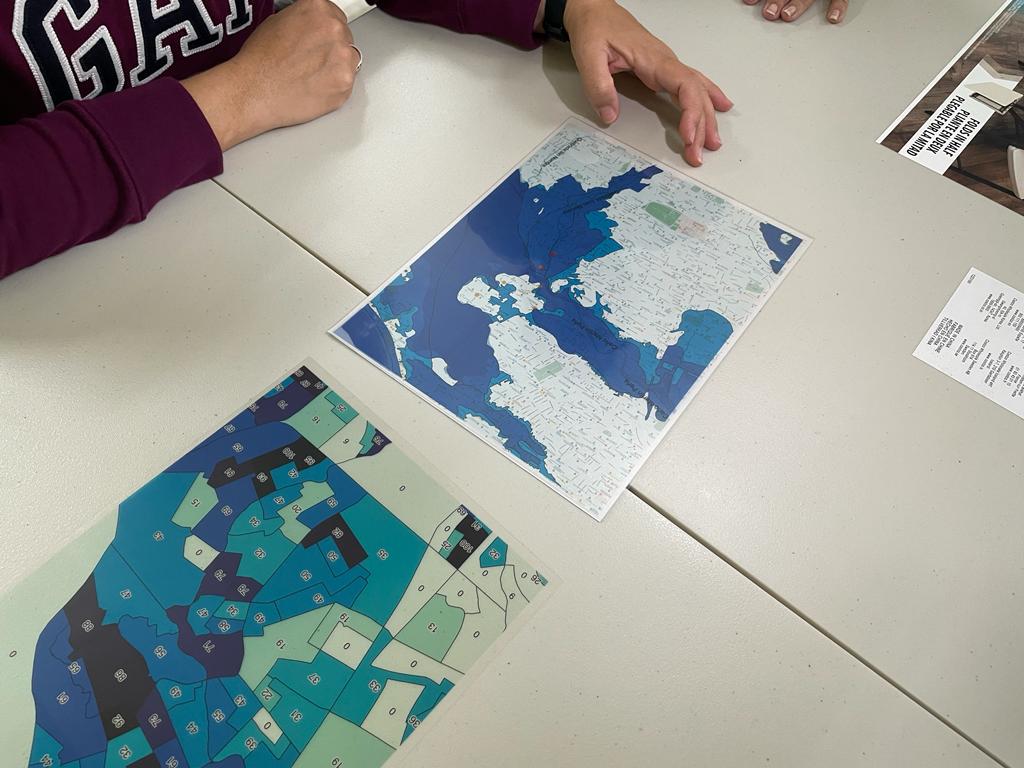 The activity closed with a décima dedicated to water, written, and read to the beats of Plena by Juan Camacho, from Toabajeños por el Ambiente. Then, they shared a delicious sancocho. A thank you to  the eight communities surrounding the Martín Peña pipe, who provided their office for the workshop.