Engaging New Water Community Network Members
Estuario is currently enrolling neighbors and residents of communities throughout the San Juan Bay Estuary Watershed to join its Water Community Network.
The leaders who have participated since the Network's beginnings have been instrumental in the development of restoration projects and bolstering resilience within San Juan Bay Estuary Watershed communities. 
Throughout 2021, the Water Community Network will be involved in Estuario's multijurisdictional hazard mitigation plan, Illicit discharge detection and elimination, and green infrastructure master plan projects.
New members can register HERE.
Weekly Water Quality Monitoring
Here are the results for this week's water quality monitoring, performed on Thursday, January 14 2021. Results are published each Friday afternoon through Estuario's Facebook Page.
Estuario collaborates with the Medical Sciences Campus at the University of Puerto Rico
Led by prof. Melany López Maldonado, the course Service Learning and Community Health will provide students the opportunity to support the work of community-based non-governmental or non-profit entities. 
Throughout 2020's winter semester, students developed educational materials about environmental factors that can influence health, as well as how to stay healthy during natural disasters or a pandemic. The students also gathered environmental health data and created additional content about proper solid waste management and green infrastructure. 
These students have visited Estuario's Resilient Community Hubs in Loíza and Caimito. They have also supported Taller Salud, COPI and El Ancón amongst other grassroots organizations.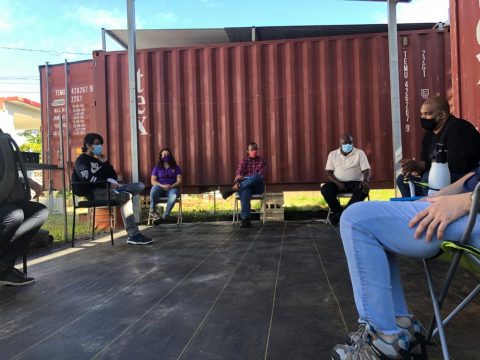 Gamaliel Pagán Hernández Christmas Bird Census
Throughout this winter season, Estuario has carried out its Gamaliel Pagán hernández Christmas Bird Census. Because of the pandemic, these have been carried out without summoning volunteers. 
77 species were observed in natural areas and urban forests within the SJBE Watershed. Some prominent sightings: 
Red-crowned amazon at UPR-Río Piedras Campus

White-eyed vireo at Julio E. Monagas Park

Purple Gallinule at Las Cucharillas Wetlands 
Estuario thanks the entities and administrators who have facilitated access to protected natural areas, as well as the continuous interest by volunteers, who we hope will be able to join us soon.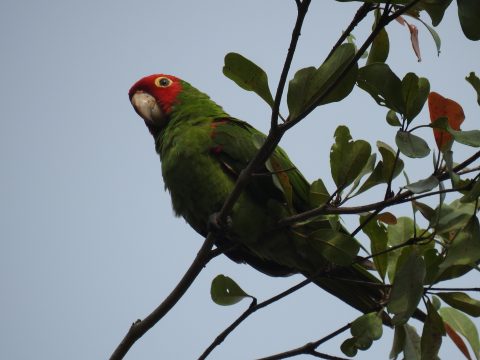 Sustainability & Environmental Responsibility During the Holidays
Estuario shared environmentally-conscious advices and alternatives to celebrate the holidays though social media.