Weekly Water Quality Monitoring
We will continue the weekly Water Quality Monitoring process next week. The next results will be published Friday, August 6 2021. 
Read more about Estuario's Water Quality Monitoring Program at https://estuario.org/tag/calidad-de-agua-es/.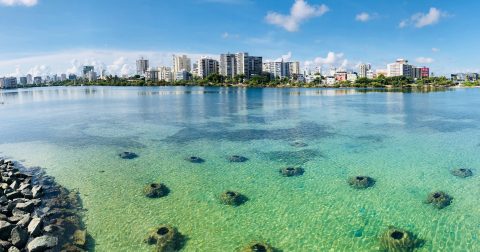 Water Quality Monitoring Day of Puerto Rico 2021
The process of promotion, recruitment and registration continues for the Water Quality Monitoring Day of Puerto Rico. As part of recruitment, the next training workshop will take place Saturday, July 31 2021, at 9AM through Zoom. Interested citizens can read more information and register to the workshop and the event at https://estuario.org/diademonitoreo/.
The Water Quality Monitoring Day of Puerto Rico will take place Saturday, August 28, 2021.
Citizen Scientists Certification
A new round of elective workshops will take place throughout the month of August. The following modules will be offered:
August 4, 2021 @3PM: Discovering the Aquatic Birds of the Estuary's Wetlands
August 11, 2021 @3PM: Climate Change and Water Quality
August 18, 2021 @3PM: Microplastics: Research in the Estuary's Watershed
Cine del Estuario
On Saturday, August 7 2021, Cine del Estuario presents Aladdin (2019), at the Condado Lagoon Estuarine Reserve's Jaime Benitez Park. The event is free of charge. As per physical distancing guidelines and public spaces and gathering protocols, spaces may be reserved at https://estuario.org/eventos/.
Preparing for the Hurricane Season
We're in the midst of the Atlantic hurricane season. As part of hazard mitigation efforts, Estuario is enacting a season-wide informative campaign, centered in the promotion of Estuario's Virtual Resilent Community Hub. The hub continues to be updated with essential information to the public regarding preparation and hazard mitigation management.
Follow us on social media for information on activities and capacity building opportunities. If you have any questions, feel free to write to [email protected].

The San Juan Bay Estuary Watershed's water quality management and restoration actions are possible thanks to our public. Donations to the San Juan Bay Estuary Program are deductible in Federal and Local tax returns. 
For more information and to make a donation, click here: https://estuario.org/donate/