Weekly Water Quality Monitoring
Here are this week's results, performed Thursday, July 22, 2021. Published each Friday through our Facebook Page.
Water Quality Monitoring Day of Puerto Rico 2021
Registration process has begun for our annual Water Quality Monitoring Day of Puerto Rico, which will be celebrated this Saturday, August 28, 2021. 
Completed the first WQMDPR training workshop, given in an open format through Facebook Live, on Tuesday, July 20, 2021. The next workshops will be on Wednesdays 4, 11 & 18 of July 2021. You can register HERE.
Estuario Resident Artist
Resident Artist Michelle Malley has shared a poll for residents of Barrio Machuchal about their use and disposal of glass bottles. This poll is conducted as part of her ongoing project with the community, focusing on the reuse of glass as a solid waste management strategy. Spread the word! Access the poll HERE.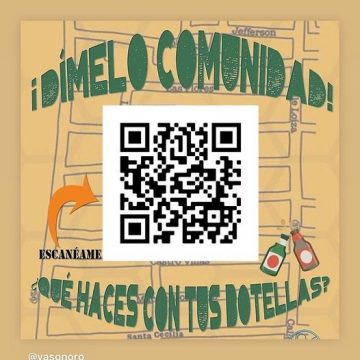 Join the conversation: Resilient Community Centers in Puerto Rico
Fundación Segarra Boerman e Hijos invites you to join Estuario Executive Director, Brenda Torres and Para la Naturaleza President, Fernando Lloveras, in conversation about Resilient Community Centers and their function in building better, more secure and prepared communities. The panel will be broadcast through Facebook Live, on Wednesday, July 28, 2021 at 12PM.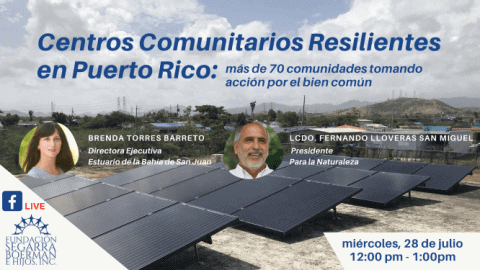 Preparing for the Hurricane Season
We're in the midst of the Atlantic hurricane season. As part of hazard mitigation efforts, Estuario is enacting a season-wide informative campaign, centered in the promotion of Estuario's Virtual Resilent Community Hub. The hub continues to be updated with essential information to the public regarding preparation and hazard mitigation management.
Follow us on social media for information on activities and capacity building opportunities. If you have any questions, feel free to write to [email protected].

The San Juan Bay Estuary Watershed's water quality management and restoration actions are possible thanks to our public. Donations to the San Juan Bay Estuary Program are deductible in Federal and Local tax returns. 
For more information and to make a donation, click here: https://estuario.org/donate/