Weekly Water Quality Monitoring
Here are this week's results, performed Thursday, June 3 2021. Published each Friday through our Facebook Page.
Estuario Resident Artists 
On Friday, June 4 and Saturday, June 5 2021; Resident Artists Juan Climent and Zuleyka Alejandro completed the final workshops for their project: Creative Recycling at Falansterio. This project consisted of the creation of furniture and artifacts with paper mache and cardboard, through which the artists taught members of the Falansterio community the reutilization of solid waste through the use of creativity. The workshops were attended by six community youth and their parents. See the gallery HERE.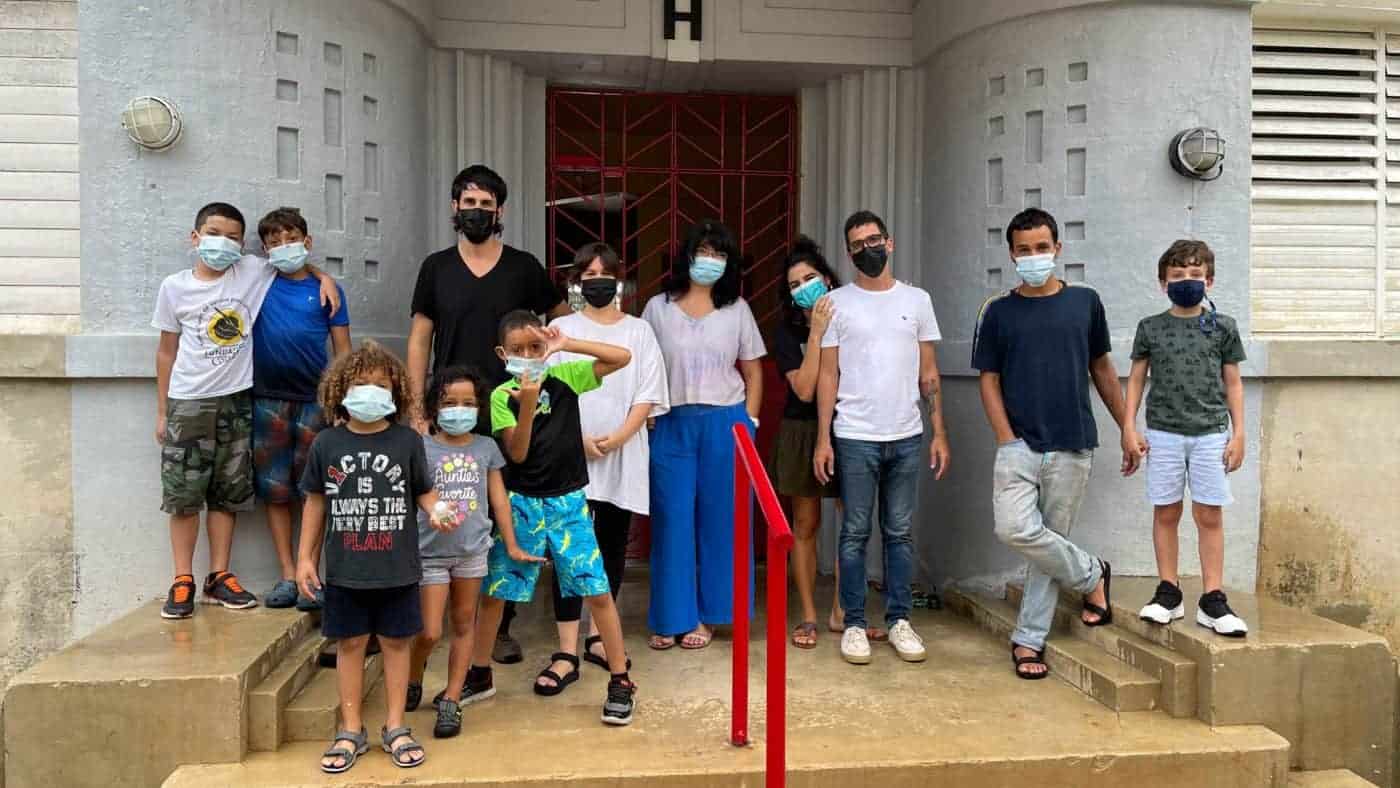 Professional Workshops for educators and Interpretative Guides
Next week, the series of professional workshops for educators begin, provided by Estuario's education team Eliezer Nieves and Coral Avilés, in collaboration with the National Association of Interpreters (NAI) Sunnyside Southeast Region and the Population Connection's Population Education Program. The workshops will be provided through Zoom, on Friday, June 18 2021 and Friday, June 25 2021, at 3PM.
The workshops are open to all interpreters, community guide interpreters and ecotourism guides, professional and non-formal educators, and home schooling parents. 
These workshops will include a certification of completion (2 hours). The workshop for interpreters will count as contact hours towards the NAI CIG recertification. 
Preparing for the Hurricane Season
The month of June marks the beginning for the Atlantic hurricane season. As part of hazard mitigation efforts, Estuario begins a season-wide informative campaign, centered in the promotion of Estuario's Virtual Resilent Community Hub. The hub continues to be updated with essential information to the public regarding preparation and hazard mitigation management.
Follow us on social media for information on activities and capacity building opportunities. If you have any questions, feel free to write to [email protected].

The San Juan Bay Estuary Watershed's water quality management and restoration actions are possible thanks to our public. Donations to the San Juan Bay Estuary Program are deductible in Federal and Local tax returns. 
For more information and to make a donation, click here: https://estuario.org/donate/