Citizen Scientists Certification: Introduction to Participatory Bird Census 
Estuario is now offering its first series of workshops for its Citizen Scientists Certification Program of 2021. The series begins with Introduction to Participatory Bird Census, on Wednesday, March 3, 2021 at 3PM through Zoom. The webinar will feature Education Coordinator Corál Avilés and Education Manager Eliezer Nieves. 
This workshop will present the basic concepts of bird identification, as well as techniques, tools and technologies available to perform bird census in the San Juan Bay Estuary. 
Register HERE. 
Try Estuario's New Photo Filters
Estuario's current Resident Artist, Adriana García, has concluded the project titled From Reality to Augmented Reality, accomplished in the community of Machuchal with the support of Taller Comunidad La Goyco. Through Facebook Live, Zoom and open-house workshops, the artist presented the following themes to the community: 
Humans are part of— and thus responsible for— our estuarine ecosystem. 

The impact to the San Juan Bay Estuary (SJBE) and its communities, created by the mismanagement of solid waste and used cooking oil. 

Establishing communities as drivers for change. 

Accessibility to the necessary tools for artwork at home, relevant to the COVID-19 pandemic. 
The Resident Artist delivered five workshops as part of this series, beginning with drawing species found in the SJBE: the Brown Pelican and Red Mangrove. The utilization of free-to-use tools for the digitalization of these images and the creation of a basic filter followed. The last workshop covered the creation of effective audiovisual content for community organizations' grassroots call to action efforts.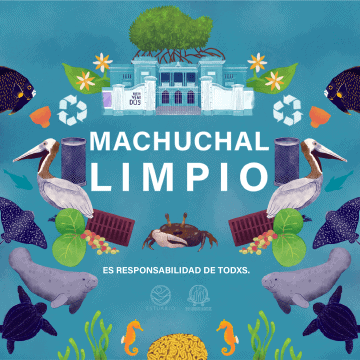 Estuario Joins CASA's Bioblitz
Estuario collaborated with Centro Ambiental Santa Ana's Bioblitz, a bird and fauna contabilization initiative that aims to utilize the gathered data as indicators of the ecosystems health in the Julio Enrique Monagas National Park. We utilized the mobile app eBird to document birds and other species, and to learn about the diversity that inhabits this estuarine ecosystem. Get to know what happened in this Bioblitz, HERE.
Weekly Water Quality Monitoring
Here are this week's results, performed Thursday, February 25, 2021. Published each Friday through our Facebook Page.
Open Position: Critical Habitat Coordinator
Estuario is looking for candidates interested in managing critical habitats for marine turtle nesting sites and the marine turtle recovery plan within the San Juan Bay Estuary System. See the vacancy notice HERE.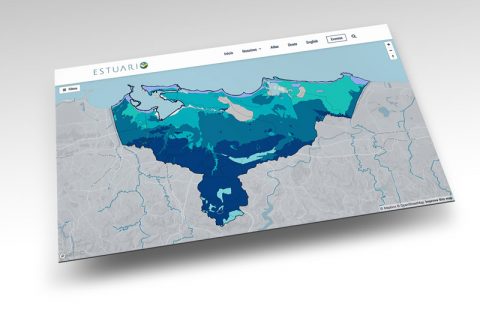 Webinar: Puerto Rico Water Quality Tendencies: Where we are after 40 years of the Clean Water Act 
University of Puerto Rico at Mayagüez Professor, Dr. Gustavo Martinez, is presenting a workshop about the impact of the Clean Water Act on PR's water bodies' historical tendencies in quality. The webinar will be Friday, March 5 2021 at 10:30AM and will be transmitted through Facebook Live: https://www.facebook.com/desdelaeea.
Drinking Water Quality Control Workshop 
On Wednesday, March 17, 2021, RCAP Solutions will offer the workshop Is My Water Drinkable?: Interpretation of Lab Results, where important elements in drinking water quality control test results will be identified. This workshop is possible thanks to the EPA. It is a two-part workshop. Register here: 
https://attendee.gototraining.com/r/4055153226042131714
Follow us on social media for information on activities and capacity building opportunities. If you have any questions, feel free to write to [email protected].

The San Juan Bay Estuary Watershed's water quality management and restoration actions are possible thanks to our public. Donations to the San Juan Bay Estuary Program are deductible in Federal and Local tax returns. 
For more information and to make a donation, click here: https://estuario.org/donate/