Every week we share collaboration, volunteering and work opportunities through programmed actions and initiatives in benefit of the communities and ecosystems of the San Juan Bay Estuary Watershed. These activities, recommendations and information are for everyone's benefit.
Funds Assignment for the Dredging of the Martín Peña Channel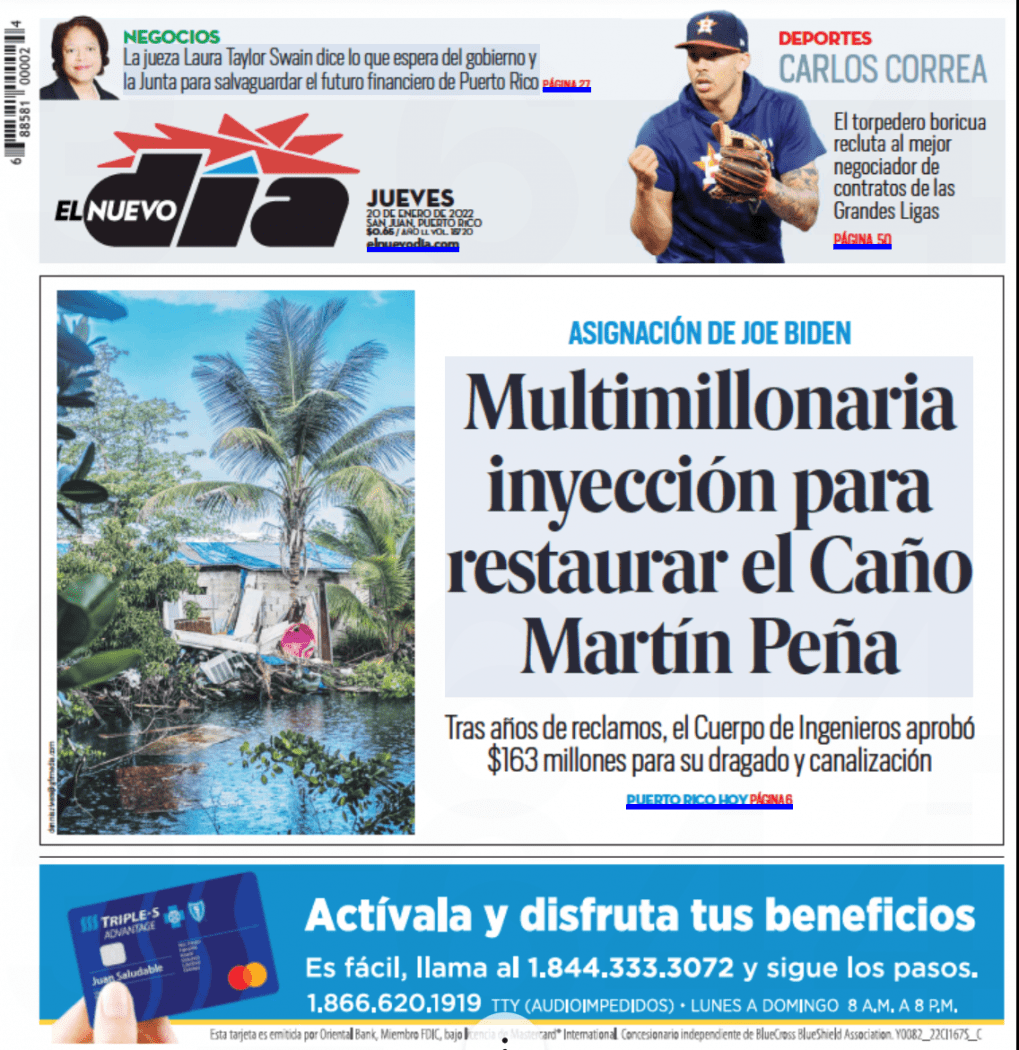 This week, the US Congress announced the assignment of $153 Million to the dredging and channeling of the Martín Peña Channel. The dredging will positively impact the water quality of the interconnected system of bodies of water of the San Juan Bay Estuary, including the San José and Corozo Lagoons, Blasina Lagoon and the San Juan Bay.
Citizen Scientists Certification
The new year brings new Citizen Scientists Certification workshop cycles. This time, we're launching a new module thanks to a sponsorship by Fundación Popular: The Coastal Tropical Ecosystems Module. Participate in the first introductory workshops round of 2022, to be offered through Zoom during the month of February—also featuring the Water Quality, Participatory Bird Census, and Identification and Characterization of Microplastics modules.
Learn more about the modules and certification process in our estuarine Citizen Scientists Certification Program portal:
Extension in Resident Artists proposal submittal deadline
We've extended the due date to submit new Resident Artists proposals, to January 31, 2022. The Estuario Resident Artists Program focuses on the conservation through arts and culture in communities of the San Juan Bay Estuary Watershed. Learn more about the Program and download the Call for Proposals in our website:
Weekly Water Quality Monitoring
Here are this week's results for the bacteriological monitoring performed Thursday, January 13, 2022. These results are also posted in our social media accounts.
In general, the Condado Lagoon Estuarine Reserve continues displaying a green flag. Some zones are in the red—we recommend avoiding these areas and to watch for precipitation events.
The actions for the restoration and management of bodies of water within the San Juan Bay Estuary Watershed are possible thanks to the public. Donations to the San Juan Bay Estuary Program are deductible from Puerto Rico and US tax returns.
For more info, go to https://estuario.org/donate/.
Follow us on social media, where we share information on activities which will contribute to your knowledge and personal and professional development. If you have any doubts or questions, please contact us through [email protected].
Register as a volunteer, HERE.