Through our weekly update we share opportunities for collaboration, volunteering, and work; through initiatives and actions programmed for the benefit of the ecosystems and communities of the San Juan Bay Estuary. These activities, tips and information are for everyone's benefit.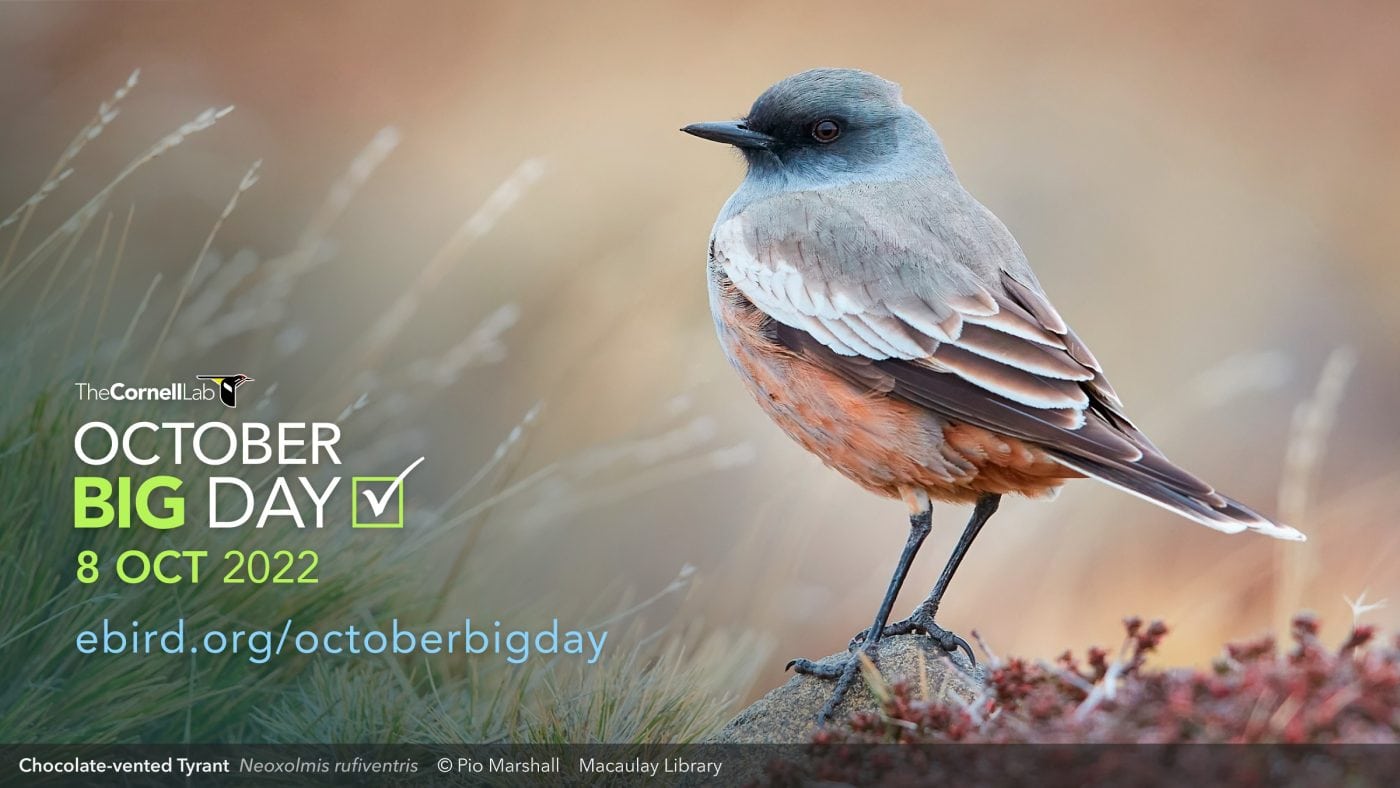 October Big Day is here! Join this celebration of world birding with us tomorrow, Saturday, October 8. Create your account at https://ebird.org/home and follow the records, globally and in real time, of other participatory scientists like you.
If you need help identifying a bird, share it with us on social!
Learn more: https://ebird.org/news/october-big-day-2022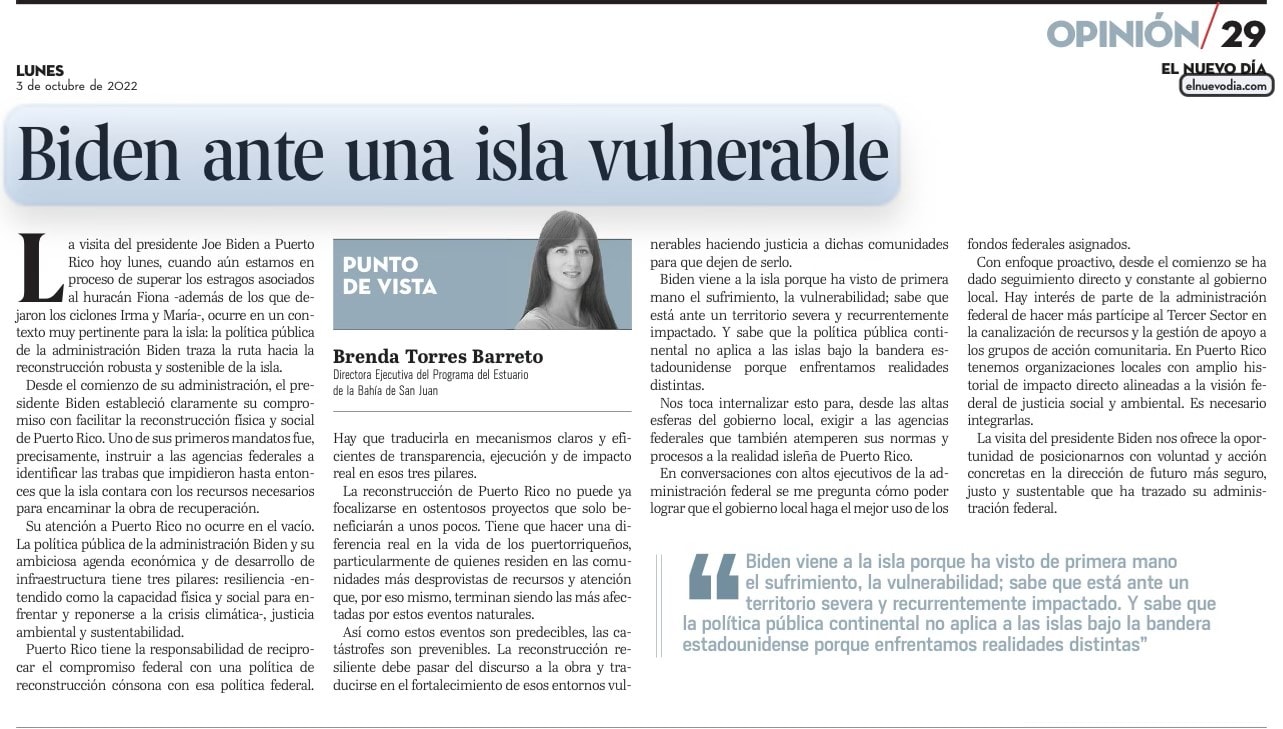 Torres Barreto, B. October 3, 2022. Biden ante una isla vulnerable. Opinión. El Nuevo Día. p.29.
Censuses of land birds in the urban forests of the Estuary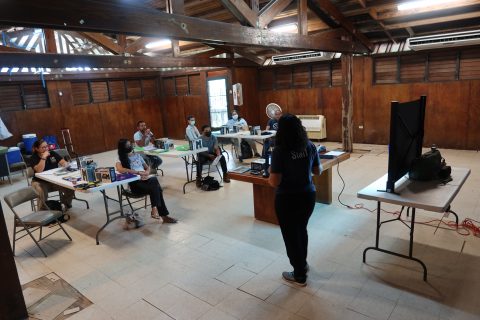 September 30, 2022—After several field visits to validate and mark GPS monitoring points in 7 urban forests, we began the training phase for estuarine participatory scientists who will be part of this great project. We thank this group for their commitment through these coming months.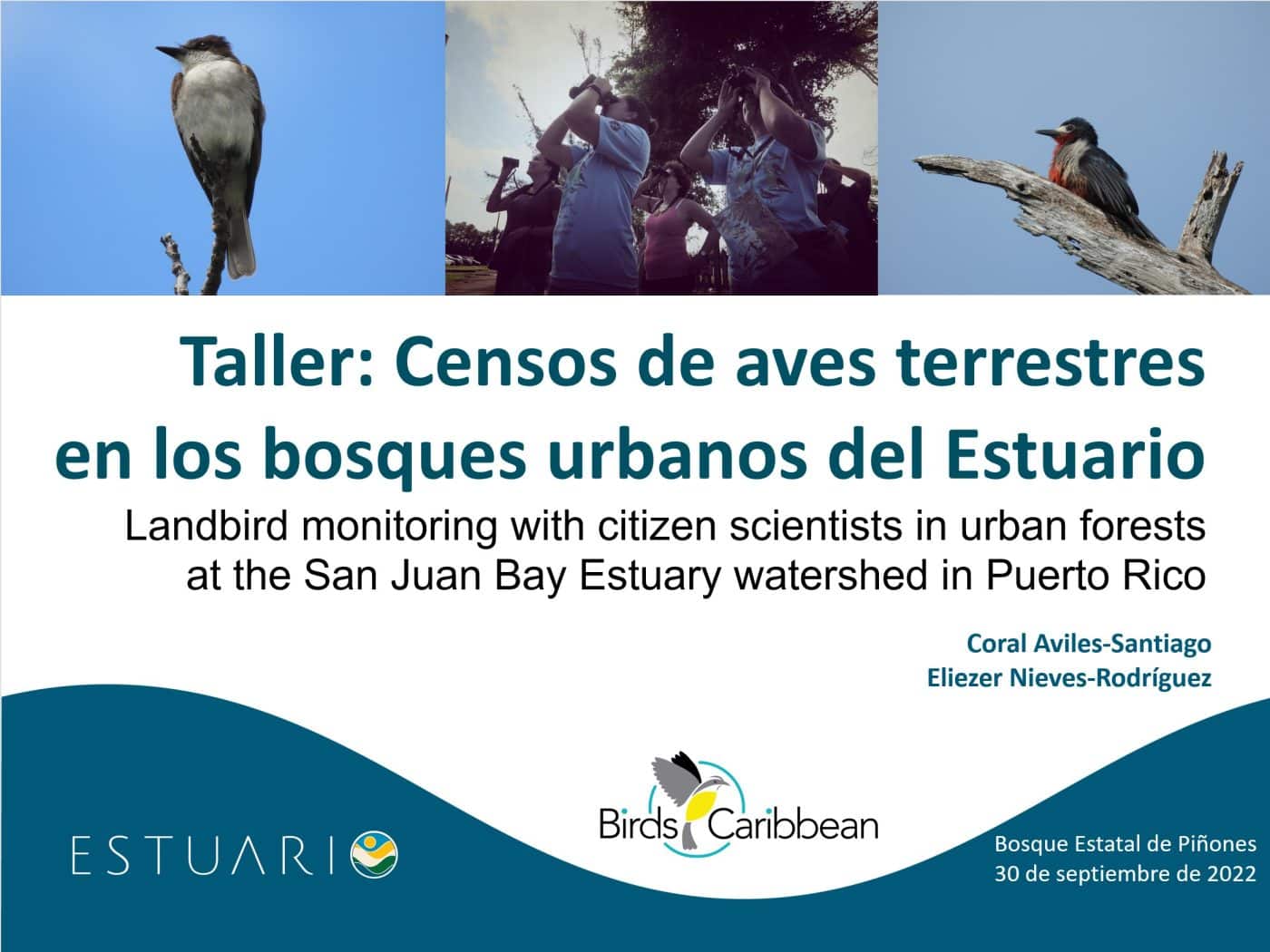 Thanks also to BirdsCaribbean, for the confidence in supporting this proposal, and the leadership of our education team, Coral Avilés Santiago and Eliezer Nieves Rodríguez.
We continue our bird censuses in Estuario to ensure the well-being of birds and the urban ecosystems they inhabit.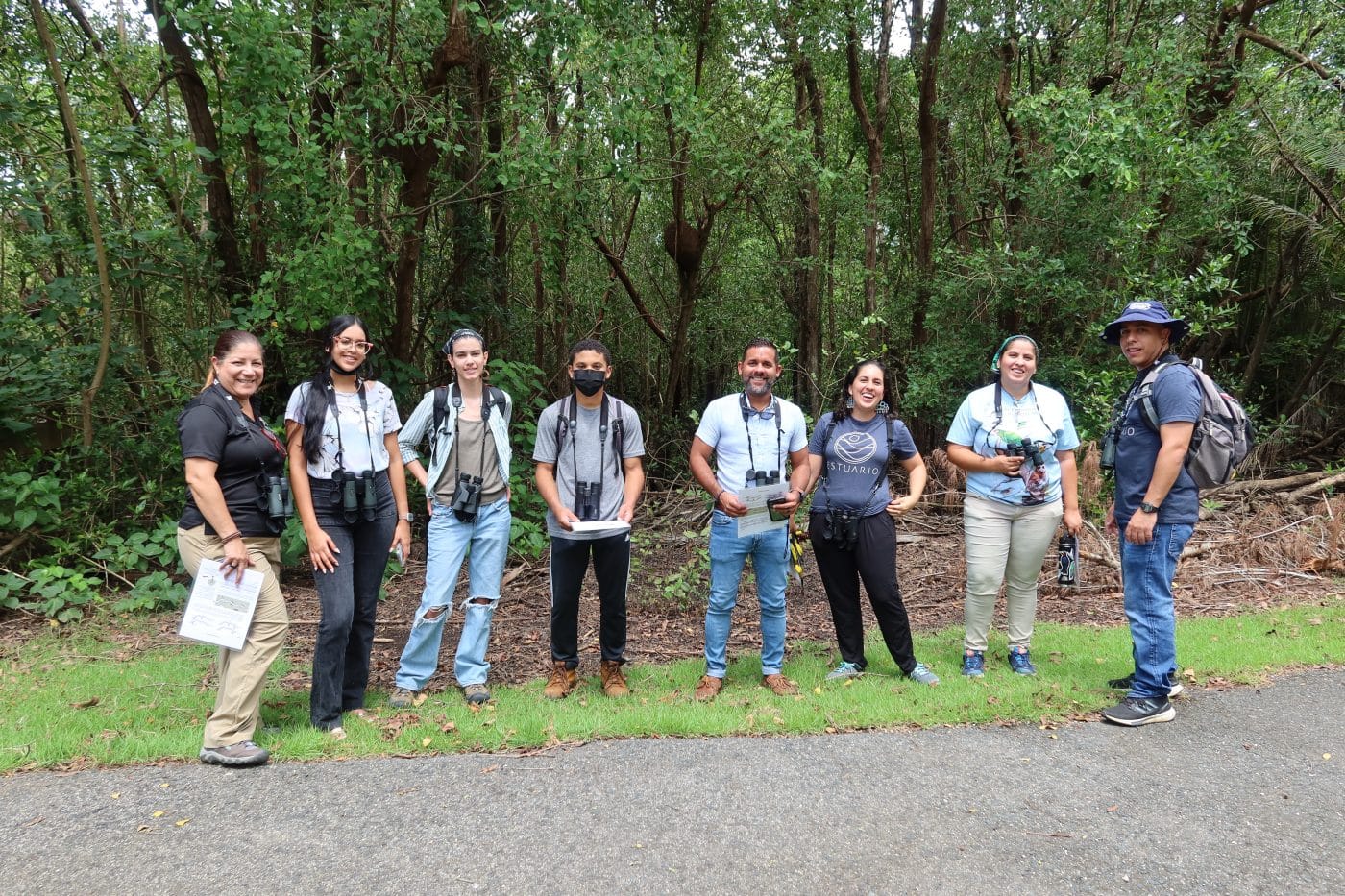 Weekly Water Quality Monitoring
Evaluation conducted on Thursday, October 6, 2022.  We have a green flag in the Condado Lagoon Natural Estuarine Reserve. On the coast, the area of Calle Cervantes did not meet the quality standard, so we recommend avoiding any contact in this area and being attentive to precipitation events.
Message from your Virtual Community Hub
This 2022 hurricane season, Estuario encourages you to download the Community Hurricane Preparedness Guide and apply its recommendations. The strength and resilience of your community starts at home. In this month of June, we continue to urge communities to recognize natural risks and stay informed.
Take advantage of our informative platform, the Virtual Community Hub, where you will find vital information to prepare your family and community. 
We remind you that to learn about our Hazard Mitigation Program and identify the risks, conditions and community assets available in your community:  https://estuario.org/hazard-mitigation/
The actions for the restoration and management of bodies of water within the San Juan Bay Estuary Watershed are possible thanks to the public. Donations to the San Juan Bay Estuary Program are deductible from Puerto Rico and US tax returns.
For more info, go to https://estuario.org/donate/.
Follow us on social media, where we share information on activities which will contribute to your knowledge and personal and professional development. If you have any doubts or questions, please contact us through [email protected].
Register as a volunteer, HERE.