What is a Risk Mitigation Plan?
A mitigation plan is a community-validated document that proposes strategies to minimize the effects of natural and human-caused hazards before they occur. The plan identifies and describes the hazards that impact a specific geographic area, estimating their frequency and magnitude. In addition, it identifies the assets of the communities that are at risk or are susceptible to these dangers. After understanding the risks that could affect the area, strategies are proposed that reduce or eliminate these risks in the long term and protect the communities from the evaluated dangers.
Why is It Important to Develop a Plan for the Hydrographic Basin?
The creation of a mitigation plan at the hydrographic basin level is important because natural hazards create risks that transcend the territorial limits of municipalities. The creation of this regional plan allows us to:
Implement comprehensive mitigation approaches to reduce risks that affect multiple jurisdictions.
Avoid the duplication of efforts.
Improve communication and coordination between jurisdictions and other regional organizations.
Widen resources of the municipalities – institutional and fiscal – by identifying actions and mitigation strategies that can benefit from a collaborative implementation between municipalities.
Maximize the economy by taking advantage of individual skills and sharing costs and resources.
Why is It Important for the Public to Participate in the Creation of the Plan?
The plan is the final product, but the process of making it is extremely important. The knowledge and information provided by communities and citizen participation is essential to the development of the mitigation plan. Mitigation offers great social, environmental, and economic benefits to communities, helping strengthen and protect the communities where we live, work, and enjoy. The plan seeks to make viable funds to address many situations that are experienced daily in estuarine communities.
Risk Mitigation Benefits
Mitigating risks means investing in future development, sustainability, and security. Being proactive reduces the impact of an eventual disaster. Some of the benefits are:
Protecting life and property
Reducing or eliminating risks to which communities are exposed
Reduce the cost of our response and accelerate the recuperation process
Minimize exposure of our first responders to risks
Avoiding interruption of our essential services
Improving public health and quality of life
Why Does the Plan Have to Be Reviewed Every Five Years?
Risk mitigation plans must be reviewed every five years mainly to integrate socioeconomic and physical changes, reevaluate the dangers, consider the impact of climate change, and reflect on the progress in the implementation of the proposed mitigation actions so that long-term risks are effectively reduced or eliminated.
What Risks are Being Evaluated and Taken into Consideration for This Plan?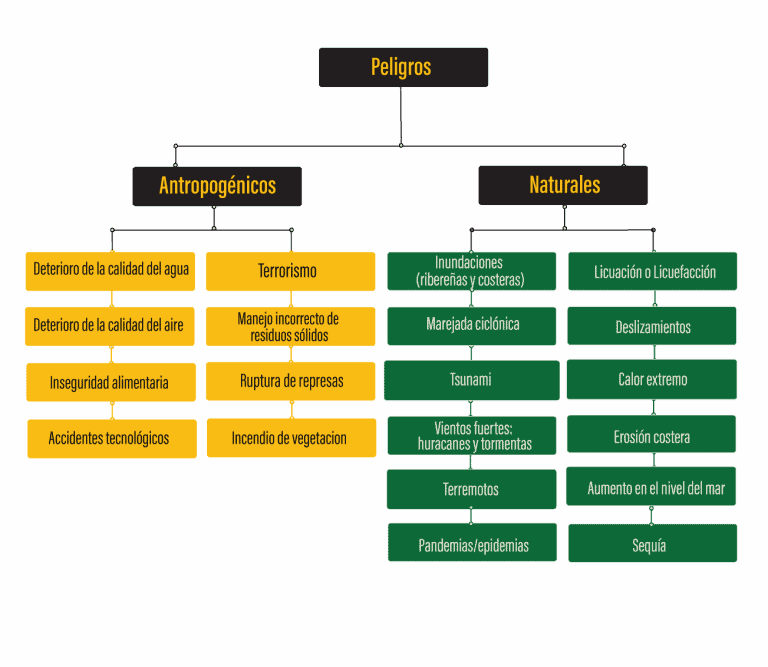 Do you have more questions about the risk mitigation plan?