Weekly Water Quality Monitoring
Here are this week's results, performed Thursday, May 6 2021. Published each Friday through our Facebook Page.
Global Big Day 2021
On Saturday, May 8 2021, Estuario participated in eBird's Global Big Day 2021. We joined communities from all over the world who got together for a massive bird count and registration through the eBird platform. 
We began in the early morning, at the Piñones State Forest, where we encountered 32 species, making it the ninth largest hotspot in Puerto Rico. Next, wee took a boat ride with two volunteers through the Suarez Channel, where we continued counting species. We thank all the estuarine Citizen Scientists who helped Puerto Rico rank #81 worldwide, out of 253 countries.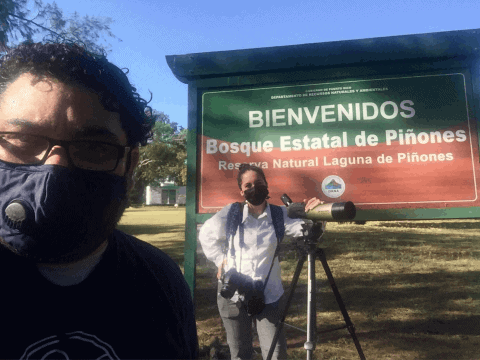 Elective Round of Citizen Scientist Certification Workshops 
This week, Estuario began a new round of elective workshops for its Citizen Scientist Certification Program. One hundred and one citizen scientists attended the Bird Count Module workshop: Bird Census: Introduction to eBird. The workshop was given Wednesday, May 5 2021, by Education Coordinator Coral Avilés Santiago and Education Manager Eliezer Nieves Rodríguez. 
Statement on the state of emergency due to gender violence in Puerto Rico
Estuario joins other entities from all public sectors in the repudiation of the recent acts of gender violence, and reiterates the commitment to be part of a solution that's organized, fair and multisectorial. Read our complete statement here: 
Follow us on social media for information on activities and capacity building opportunities. If you have any questions, feel free to write to [email protected].

The San Juan Bay Estuary Watershed's water quality management and restoration actions are possible thanks to our public. Donations to the San Juan Bay Estuary Program are deductible in Federal and Local tax returns. 
For more information and to make a donation, click here: https://estuario.org/donate/