June 20-24, 2022—With the theme of A+A agua y aves en el turismo comunitario de Península de Cantera (water and birds in community tourism of Peninsula de Cantera), we held this year's Estuarine Summer Workshop with the Entrepreneurial Support youth group of Peninsula de Cantera, Inc.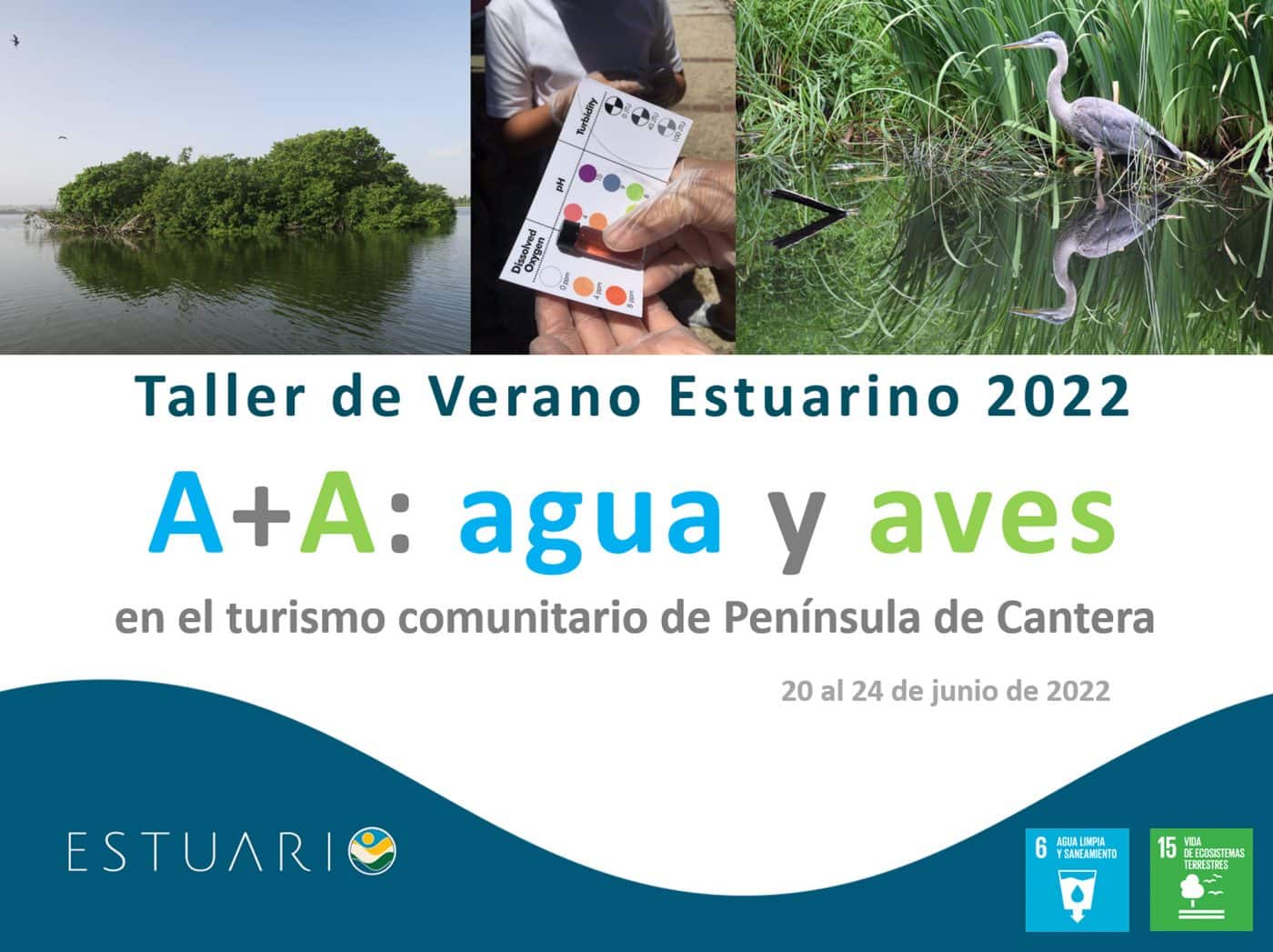 The week of activities included…
Water quality monitoring
Participatory bird censuses
Participatory mapping
Community-based tourism
Initial games
Kayaking
Community interpretation
Alcapurrias and bacalaítos
Estuario commends the participants' commitment to their community and its natural heritage.
Apoyo Empresarial para la Península de Cantera, Inc. is a non-profit community organization incorporated in 1992, which promotes community strengthening through projects and programs that contribute to improving the quality of life in the Cantera Peninsula.